How to Get a Delicious Thanksgiving Dinner Delivered (or To-Go)!
We love turkey as much as the next mama…but sometimes it is nice to not have to cook – fortunately, you can get your Thanksgiving Dinner delivered (take-out, too!) from well-loved national chains.
One of the best parts from order from well-known places is that they are going to be consistent. The same meal you order for delivery in Houston will be the same meal delivered in Kansas. So, if you are looking for something familiar we have you covered.
Would you rather dine local? Check out our amazing list of top Houston Restaurants serving up holiday love…that you can pick up, take home, and serve to your loves!
---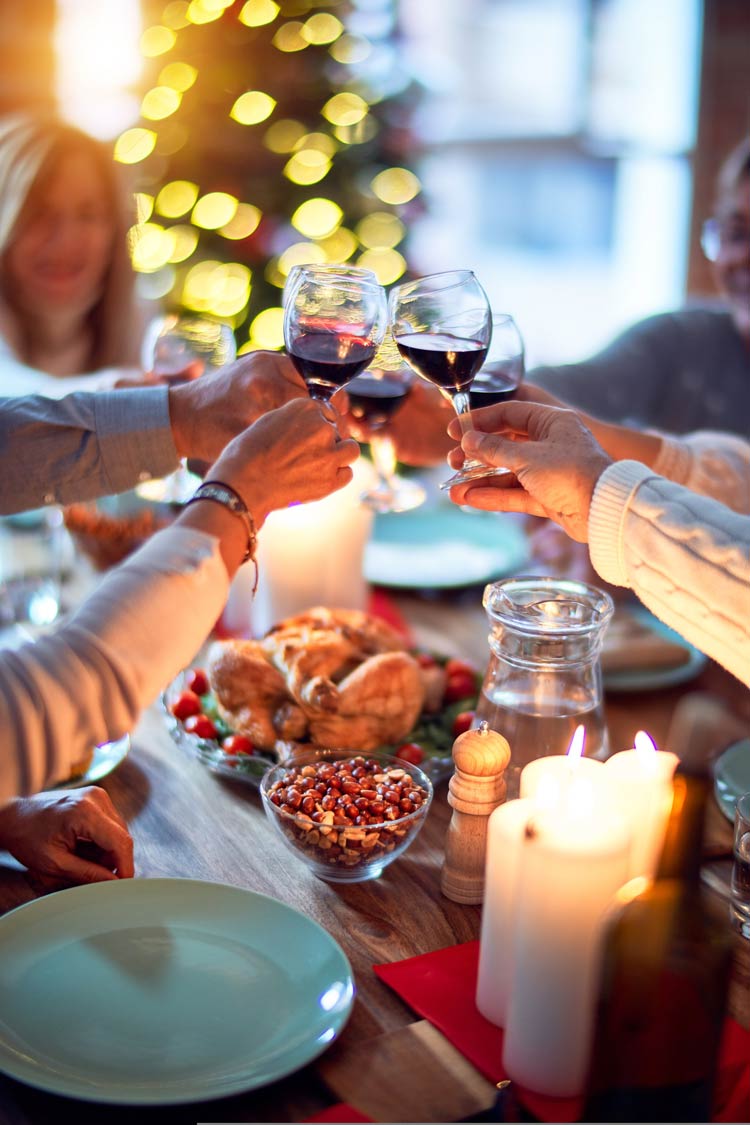 Thanksgiving Dinner Delivered
Complete meals shipped to your door – thaw, heat, and serve. A la carte options available as well. Orders will ship on Nov. 10 and should be refrigerated upon delivery. Meals start at $89.99 with $25 shipping.
Heat n' Serve Holiday Family Meal To-Go makes cooking for friends and family easier than ever. Just order online and pick up ahead of time to get a feast that is ready in 2 hours or less. Available for pick up from Nov. 17-25, 2018. Meals serve 6 or 10, from $67.99 – $109.99. Order at least 24 hours in advance.
You will receive a tender carved turkey breast served family-style with savory stuffing, turkey gravy, and cranberry sauce. Served with your choice of two sides. Round out your meal by adding a classic Pecan or Pumpkin Pie. Serves 4-5. Ordering open from Nov 22-27 and 24 hours in advance of desired pickup.
Ready-to-heat, all-natural turkey, side dishes such as apple sausage stuffing, parmesan creamed spinach, brown sugar sweet potatoes, and a creamy pumpkin cheesecake. Create your own feast starting at $224.99 that serves 8-10. A la carte items available as well.. Two day shipping.
From traditional menus to a la carte items – Thanksgiving delicious for all. Complete meals serving 12-16 starting at $139.95. Rush, express, and standard delivery available for all days except Sundays, Thanksgiving Day, Christmas Day, New Years Day, and the immediate day following each.
IncludesOven-roasted turkey with creamy mushroom sauce, green beans almondine* & homemade cranberry apple stuffing served with a side of cranberry orange chutney. Serves 4 for $59.99.
Several complete meal options starting at $69.99, serving 4-6 or $99.99 for 10-12 people. Pick up available Monday through Wednesday before Thanksgiving Day.
Create your own Traditional Thanksgiving Dinner – add 1 – 10 lbs. turkey, two sides, and a dessert for $230.95, serves 8.
Turkey, Cornish Hens, Vegan and Vegetarian options…and all the fixings! Whole Foods has several options for your Turkey Day! Dinners start at $69.99 for four. Holiday orders can be placed online and picked up from November 19-25.
Choose a personalized combination of turkey and all the trimmings. Priced as complete dinners or a la carte. Orders must be placed by Nov. 20, for Nov. 25th delivery.
Happy Thanksgiving!