Houston Winter Camps for Kids
Happy Campers
Winter break is here! Once the holiday portion is over and the toys are discarded it may be time to let the kids burn off some energy. Or, if you have to trudge back to work and you want your kids to do something other than zone out with Minecraft and Netflix, then check out our list of Houston Winter Camps for kids. There is something for everyone all around town.
If you know of one that should be added to our list leave a comment below or shoot us an email. And, be sure to bookmark our main Camp page to keep up with camps that are offered throughout the city for each break – summer, fall, winter, and spring break. If you are looking for family activities we also have a comprehensive list of all of Houston's winter festivals, lights, and more!
A quick note about camp links: Most of of the camps listed below are run small business owners and sometimes camps are announced later than we, as parents, would like to plan for them! If the link does not take you to a camp page it means they previously offered a winter camp but either they have not announced the current year's camp yet or they are not offering one this year. If it is early in the season you can always check back at a later date. Another option is to check out the camp's social media. Sometimes camps are announced there first. Finally, if you need to know just reach out and ask – shoot them an email, a DM, or call.
---
Houston Winter Camps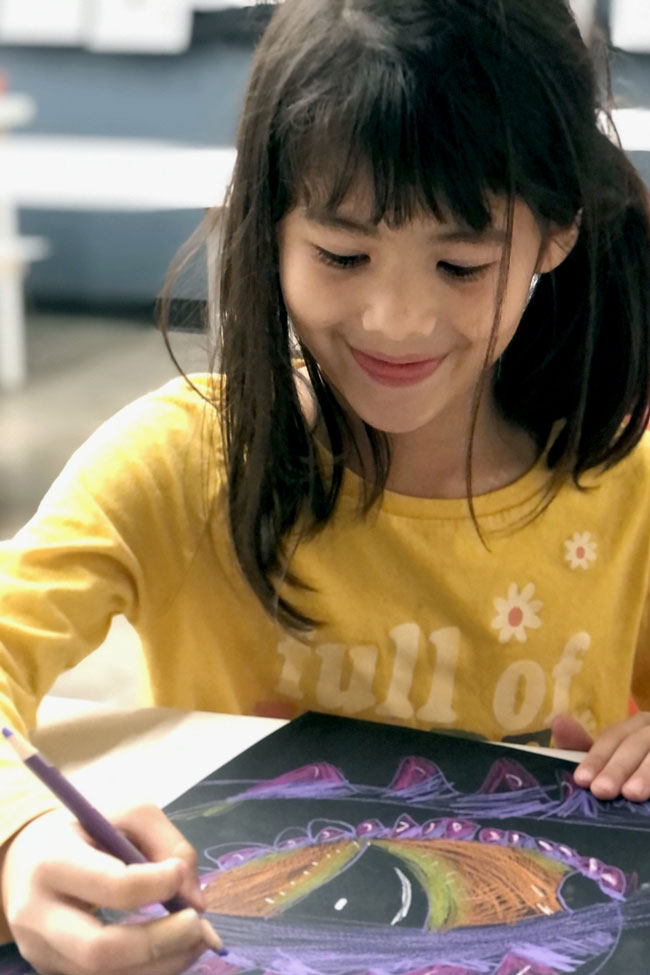 Art Camps at Cordovan Art School
Get in the "ART ZONE" this Summer with creative camps at CORDOVAN ART SCHOOL! Select from over 40 super fun themed camps that change every week! Live Animals, Video Game Art, Super Heroes & Villains, Fantasy Art, Space Art, Pets, Pokémon, Sea Life, Anime, & more! Experience mixed media of all kinds!
Cordovan is excited to be coming to Houston to promote the arts in the communities of Katy, Spring, Sugar Land, and The Woodlands! Ages 5-16, All Skill Levels, Half & Full Day Caps, Extended Care Available. Let this be the summer your child gets in the "Art Zone"!
Contact Information:
The Woodlands: 281-645-6580 | Katy Studio: 281-720-6540
Sugar Land: 281-720-6540 | Spring: 281-720-6540
Adventure Kids Playcare (Memorial | Katy | The Woodlands | Sugar Land | Woodforest)
For preschool and school-aged kids, discounts for full weeks and siblings. Drop-ins okay. Lunch is included in camp pricing.
ArtMix Creative Learning Center (River Oaks)
For ages 5-15, $75-100/ day
Bach to Rock (Spring Branch)
Ages 4 & up, Full (9 a.m. – 3 p.m.) and Half day camps $135-300
Children's Learning Adventure (Humble | League City | The Woodlands)
Ages 5 & up, Half Day Camps, $249-$459
Extended care available
Other camps: Spring Break, Thanksgiving, Winter
Cypress Academy of Gymnastics (Cypress | he Woodlands)
Dynamo & Dash Camps (Beaumont | Missouri City | League City | The Woodlands | Conroe | Fulshear)
Ages 4-17: Half Day, Full Day, and Evening camps available – $50-$90
Houston Gymnastics Academy (Bellaire)
Ages 3-12, 9 a.m. – 3 p.m./ 5:30 p.m., $55-95/ day
Houston Zoo Camp Zoofari (Museum District)
Indoor Tennis at Chancellors Family Center (SW Houston)
JC Sports (Humble)
Ages 4-13
Ultimate Glow in the Dark games (Soccer, Dodge Ball, Capture the Flag), Elite TOCA Soccer Training, Soccer Cage Wars, Gaga Pit, Giant Hamster Wheel, Laser Tag, Epic Nerf Battles, Fun PE Activities
Kids Robotic Academy (Bellaire, Pearland, Sugarland)
Language Kids World (Heights)
Spanish or Mandarin available
Little Beakers (Cypress | The Woodlands | Katy/ Memorial)
Lone Star Flight Museum: Winter Flight Academy
Ages 8-14., $145-195 per participant
Mad Science of Houston (Westpark)
Many different camps for ages 3-12, extended care available; 3-5 day camps $89-179
Mazeika's Gymnastics (Champions)
Ages 3 & up: starting around $35/ day
Paloma Trails (Katy/ Hockley)
Ages 3 1/2 – 7, around $95/ camp
Space Center Houston Camps (NASA)
Ages 4-18, $179.95 – $674.95
uScore Soccer (NW Houston)
YMCA Houston (Multiple locations)
Ages 5-11, starting around $40/ day