27+ Top Houston Restaurants Serving Epic Thanksgiving Dinners | Take-Out
Sometimes you want a little turkey without all the effort – fortunately, Thanksgiving Take-Out is an option in Houston! Be still my busy little heart.
We have searched high and low and found all the holiday take-out and to-go options you need for warm and fuzzy Thanksgiving dinner feels! No time to pick-up? Check out these options for delivery.
A quick note about restaurant websites: Restaurants make really good food not really good websites. We tried to directly link you to their holiday menus and ordering locations but some do not publish their menus or open their orders until a week or two before the holiday. And, some do not ever put it on their website but instead you can find their holiday information on their Facebook page. All that to say, if you don't find exactly what you are looking for check again closer to the holiday or hop over to their social media for more info.
---
Orders can be placed starting Sunday, November 1st and will be available for pickup starting on Tuesday, November 23rd through 4pm on Thanksgiving Day. (PLEASE NOTE: the roasted turkey is brined and ready to cook and comes with cooking instructions – it is not pre-cooked. However, the smoked turkey is cooked.) Call the Butcher Shop – HOU 832.767.4828 – to place your order at least 48 hours in advance.
Just add a turkey! A la carte items can be pre-ordered in advance and will be ready for pickup from Wednesday, November 24th from 11am to 8pm at the time selected.
Buca di Beppo (The Woodlands and West U)
The restaurant is open for holiday dining as well as take-out meals. Meals are $68.99 – $138 and serve 3-5. Thanksgiving dinners can be picked up through the Nov. 24th, pre-order required.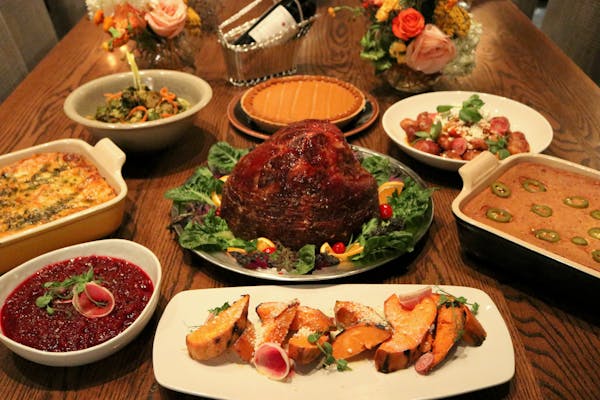 Family Feast dinners or a La Carte items can be pre-ordered and will be ready for pick up Tuesday or Wednesday, November 23-24 from 11am to 8pm at the time selected. Please place your order by Monday, November 22.
Complete meal options to serve a group up to 16, from $109.99 – $349.99. Pies, appetizers, sides, and a la carte available ($70 minimum order).
Heat n' Serve Holiday Family Meal To-Go makes cooking for friends and family easier than ever. Just order online and pick up ahead of time to get a feast that is ready in 2 hours or less. Meals serve 6 or 10. Order at least 24 hours in advance.
You will receive a tender carved turkey breast served family-style with savory stuffing, turkey gravy, and cranberry sauce. Served with your choice of two sides. Round out your meal by adding a classic Pecan or Pumpkin Pie. Serves 4-5. Ordering open from Nov 22-27 and 24 hours in advance of desired pickup.
Whole briskets, 2.5-pound turkey breast and a variety of sides available in half pan or full pan that include loaded potato salad, braised collard greens, loaded potato mash, pimento macaroni and cheese, and hogfat cornbread. All priced a la carte.
Order by November 19th. Pick up on Wednesday or Thursday, November 24-25. All meals are ready to heat and serve.
The Texas Holiday options include mesquite-smoked turkey and a Brazos Bottom Pecan Pie. Orders open Nov. 2.
From traditional menus to a la carte items – Thanksgiving delicious for all. Complete meals serving 6-16 starting at $54.99. Rush, express, and standard delivery available for all days except Sundays, Thanksgiving Day, Christmas Day, New Years Day, and the immediate day following each.
Hungry's (Rice Village & Memorial)
Complete meals serving 4-10. Orders open from Oct. 19 – Dec. 31st. Complete menu here.
Turkeys and all the fixings sold a la carte. Orders open November 19th! Pick up Thanksgiving Day.
Complete dinner or a variety of a la carte side dishes, rolls, and desserts (breakfast too!). Pick up Wednesday, November 24, between 10 a.m. and 1 p.m. All Thanksgiving orders are final and non-refundable after Thursday, November 18. A complete meal to serve 10-12, $250.
A complete holiday meal for $275, serves 10-12. Extensive a la carte menu as well. Thanksgiving orders by Nov. 18, pick up on Nov. 24 by 2 p.m.
Smoked turkeys and sides (green beans, stuffing, and bread pudding). Ordering available online
Includes Oven-roasted turkey with creamy mushroom sauce, green beans almondine* & homemade cranberry apple stuffing served with a side of cranberry orange chutney. Serves 4 for $59.99.
Several complete meal options starting at $69.99, serving 4-6 or $99.99 for 10-12 people. Pick up available daily Nov. 22-24.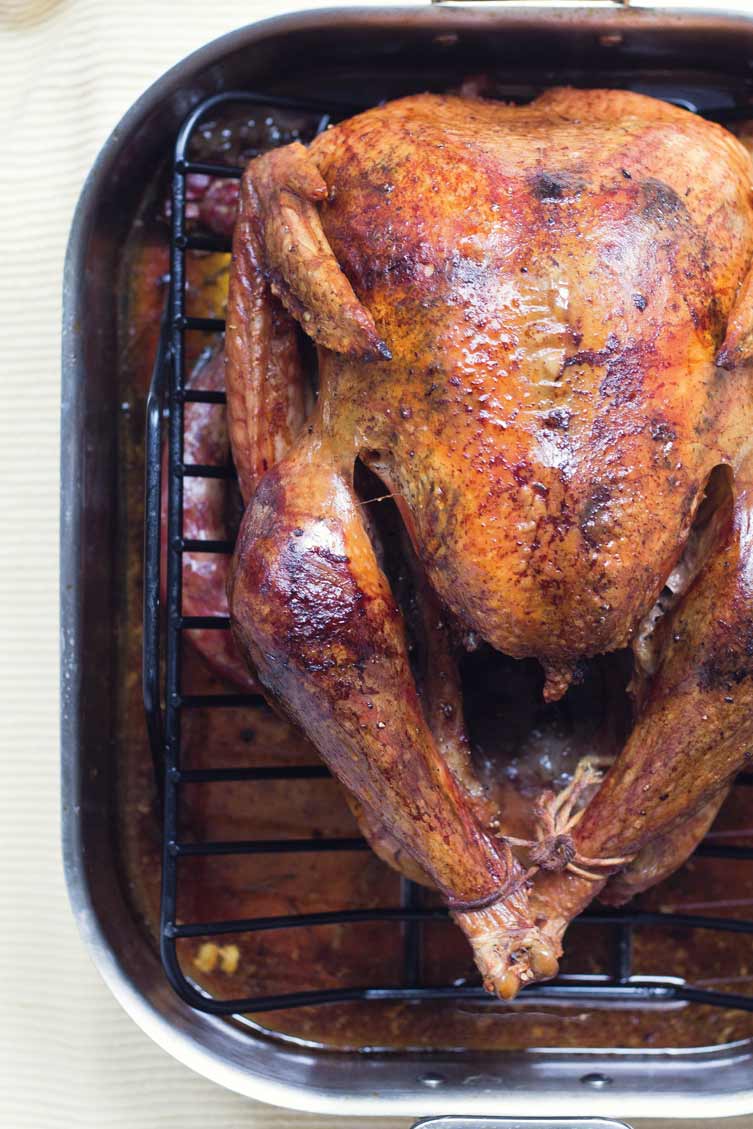 Generously portioned meal options serving 10-15, 15-20, or 20-25. Meals start at $210, a la carte, and add-ons available. Pre-order required, pick up on Nov. 24.
Ragin' Cajun (West Houston, 2 locations)
Traditional to Cajun-style Thanksgiving Meals serving from 6-30 people, prices start at $175. Tur-duck-ens available too! Pre-order a minimum of 48 hours. Pick up available all days except Thanksgiving day.
Options range wildly from turkey to wild game with high-end sides and desserts. Priced a la carte. Pick up available from Nov. 23-25. 48 hour pre-order required.
In-restaurant dining available for the holidays, but also their complete signature menu can be purchased for pick up. Serves 4 people for $175. A la carte side dishes serving 6-8 or 12-15 also available.
Tamales by the dozen in pork or chicken varieties for $20/ dozen; Crab, Shrimp, or Fajita $38-42/ dozen. Sides and Party Packs of Fajitas and Enchiladas are also available. All orders should be placed at least three days in advance. Orders opening soon.
Turkey, Cornish Hens, Vegan and Vegetarian options…and all the fixings! Whole Foods has several options for your Turkey Day! Dinners start at $74.99 for four. Holiday orders opening soon or call the catering department at 1-844-936-2428.
Happy Thanksgiving!