Where to Celebrate the 50th Anniversary of the Apollo 11 Moon Landing
The 50th anniversary of the epic Apollo 11 mission to the moon will be celebrated all across Space City this Saturday! Here are some great ways to get your moon shoes on and celebrate with H-Town!
"Houston, Tranquility Base here. The Eagle has landed."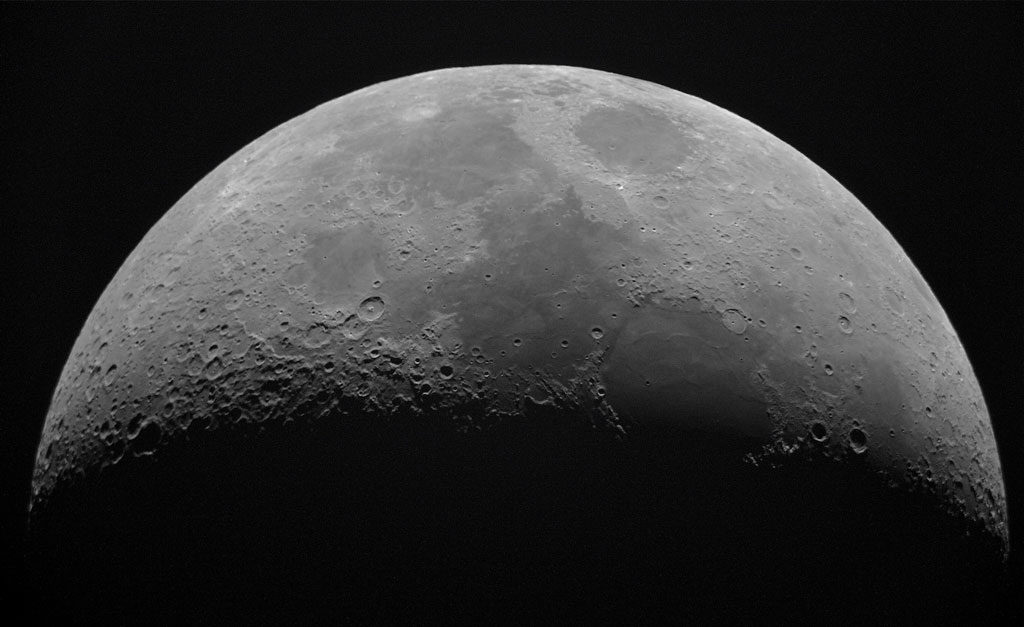 Come out and join the community in celebrating the 50th year anniversary of the moon landing! This is a FREE event at Heritage Place. There will be a space theme costume contest, treats, a movie in the park, and a video message from the International Space Station!
A free public event featuring a paratrooper landing, exhibitions from the Johnson Space Center, Lone Star Flight Museum, commentary by Douglas Brinkley, author of American Moonshot, and a screening of Apollo 11 (2019, 93 min., G).
The historic 1907 Depot Museum in Tomball is celebrating with an educational exhibit presenting videos, photos, a miniature diorama and more. Accompanying the display is a second exhibit honoring the NASA Railroad and its many years supporting America's space program. Admission and parking are free.
Apollo 11 50th Live is an all-day lunar celebration and countdown to Neil Armstrong's first steps on the Moon. Discover an array of space-themed experiences including late-night NASA Tram Tours, notable speakers, book signings, an outdoor festival with a concert, a family STEM zone, and more.
Celebrate with a night of music – Mothership, Escape, APOLLO 50 Tribute to Led Zeppelin & Eclipse: A Tribute to Journey!
Blast into outer space on a simulated space flight to the Moon! The Expedition Learning Center at the George Observatory will be open for individual children and adults to sign up for missions. No danger is involved! Astronauts are assigned jobs aboard the Space Station Observer and work together as they solve problems and have fun. Volunteers who work at NASA will run the missions and visit with the participants.
Hear panel discussion of space health topics from the moon landing to a journey to Mars, featuring retired NASA astronauts and leaders in space health, and watch a special presentation of the Smithsonian film The Day We Walked on the Moon.
Free with admission, registration required.
Tour the Moon with space exploration scientist Dr. David Kring of the Lunar and Planetary Institute as your guide. Using the giant illuminated sculpture of the Moon by Luke Jerram, Dr. Kring will point out the Moon's geologic formations, asteroid impacts and historic landing sites. The evening will conclude with a performance by WindSync, an award-winning wind quintet, who will play a piece commissioned to celebrate the 50th anniversary of the moon landing. Composer is Marc Mellits.
Other events at HMNS: Lunar Landing Tours in the Expedition Center, Apollo 11 Recreation in the Wortham Giant Screen Theatre, Planetarium: Apollo & Beyond: Conquering Gravity
Also, on July 19th HMNS Sugar Land will host the Moon Festival and Nighttime Stargazing.
The MFAH presents Shooting the Moon: Photographs from the Museum's Collection 50 Years after Apollo 11. The exhibition features images that range from documentary photographs of NASA's mission to the moon, to fanciful pictures that include a 19th-century portrait of a man in a solar-themed costume. Free with admission.
Also, check out their concurrent programs Our Youngest Artists (ticket required), Family Art-Making for Members (free with membership), and the Summer Festival (details below).
Join the Houston Astronomical Society (H.A.S.) for a star party in the heart of Space City. Volunteers from H.A.S. will be on hand to show off the moon, other planets in our solar system, and various deep-sky objects through a number of telescopes, and to answer questions you may have about space and astronomy.
Snap an out-of-this-world selfie with super galactic characters and join in on the astronomical fun.  Spacewalk to the Museum and step into new universe as we gear up for all thing Star Wars! This special event will include a Light Saber Workshop and the original television broadcast ​of the first person on the moon.
In the spirit of community and collaboration, join the fun at this free summer festival filled with music, art activities, games, and more for all ages in the Brown Foundation Plaza. There will be stories, visitors from NASA, food carts, and hands-on activities like making Silver Moon Surface & planetary paper marbling art, interstellar fashion, kinetic sand station, space invaders arcade game, and more.