Visit Houston's Beer Can House! The Greatest Eclectic Recycling Project Ever!
Just south of Houston's trendy Heights area, a smidgen west of the runners in Memorial Park, and a bit north of the old money is a quirky part of town home to some of Houston's best off-the-beaten path art, the Beer Can House.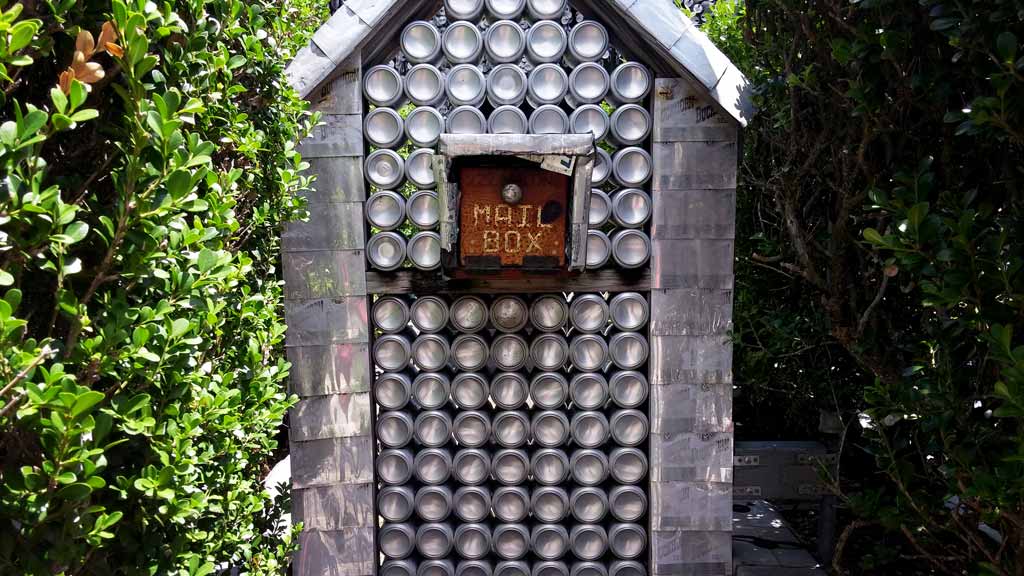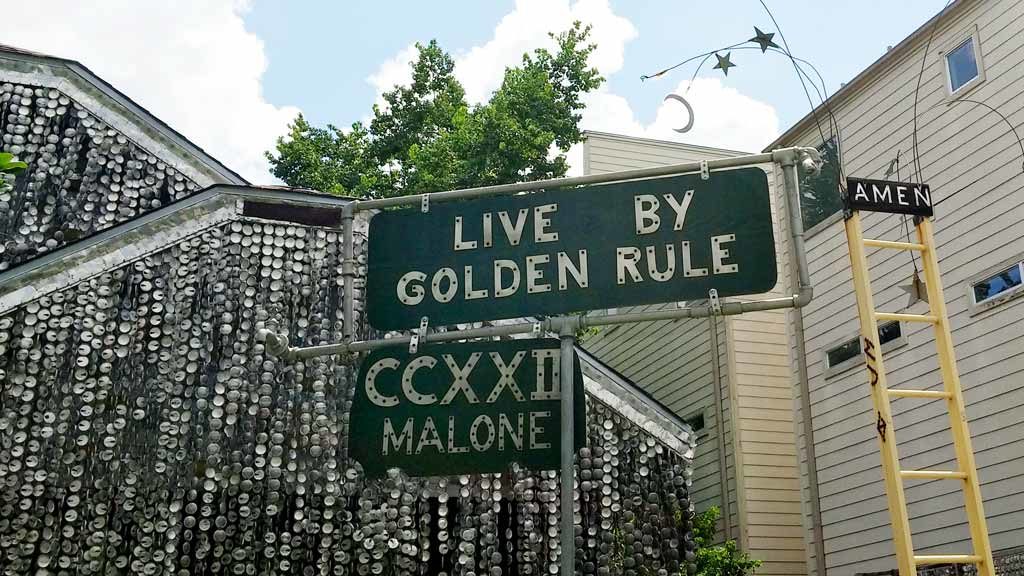 Back in the late seventies the world's best wife's husband, John Milkovisch retired and began spending his free time crafting the Beer Can House. He was a man who hated waste and didn't want to bother with yard work. So, one project at a time morphed a small traditional bungalow into an art installation that a city has grown around.
Vision or Happenstance? Who knows but the Beer Can House is Houston Art
The house has a sweet history and if you like to see how time changes this is a great option particular to Houston. The outside of the home is adorned with beer can shingles, curtains, yard art, fencing, arches, and more.
If you only have time for a drive by that's okay it is worth a stop. If you have a bit more time and can plan ahead to go during their open hours, for a small fee, you can tour the entire property and the interior.
The outside was John's creative domain to create and build as his notions dictated. The inside is a snapshot frozen in time (and free of beer can adornments). It has been turned into a museum and a self guided tour will lead you through the sites. There is also a video highlighting interviews with John Milkovisch, his wife Mary, and others who watched the home's transformation.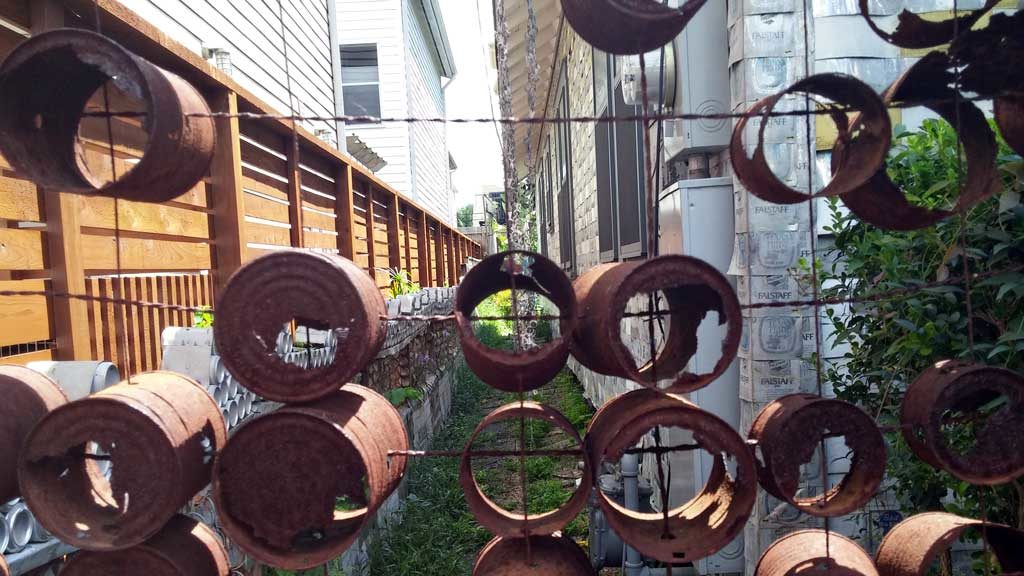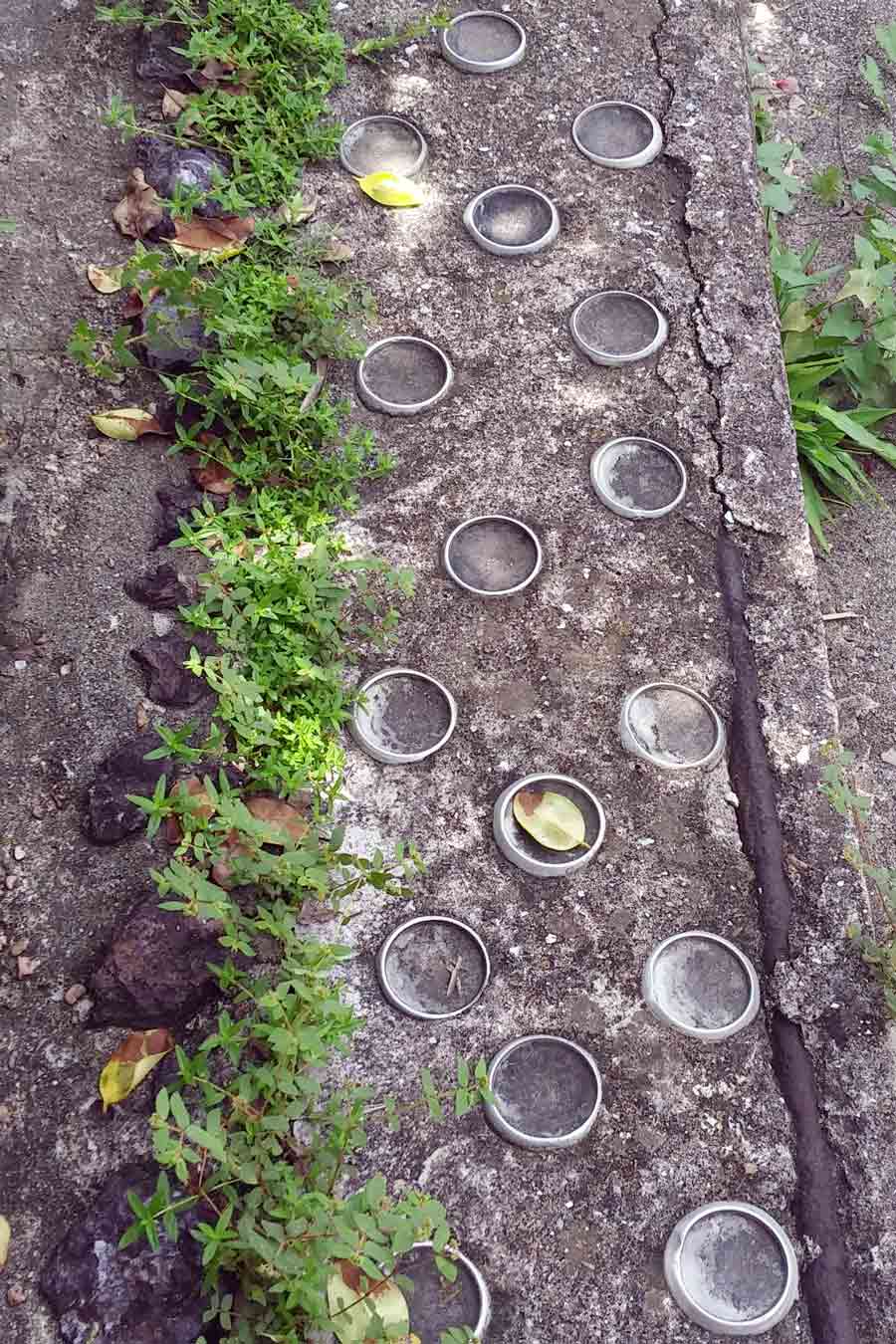 Houston's Orange Show Center for Visionary Art purchased the property and now maintains and restores it. They are also responsible for some of Houston's best artistic endeavors: the Art Car Parade and Smither Park.
Suggested Itinerary
If you are planning to see the Beer Can House, you are in a prime place to swing by a few nearby local sites. From here you could go a few blocks over to visit the Art Car Museum which closes at 6 p.m. You probably won't need more than an hour at each, especially if you have kids. They are both small.
After the Art Car Museum you could head south on Heights Blvd. (which becomes Waugh Dr.) find parking to visit the Waugh Drive Bat Colony. They usually come out 10-15 minutes after sunset so you'll need to determine that time and work your timetable backwards. Try to be there 15-30 minutes before sunset. You can park at Spotts Park or along Allen Parkway or side streets (just watch for 'No Parking' signs).
Ideally, plan this outing for the first or third Friday of the month to coincide with the free "Bat Chats" held on the East side of the Waugh Drive bridge along Allen Parkway, these begin 30 minutes before sunset.
Then, maybe it would be appropriate to top off your day with dinner at a brewery, there are two fun ones near by Platypus Brewing & Buffalo Bayou Brewery.
---
Location
The physical address is: 222 Malone Street, Houston, TX 77007
Know Before You Go
Website: Beer Can House
There are posted hours but many people report it being closed when they arrive, call first to ensure access, if you want to go in.
There is a lot to see from the street, so if you are short on time it is still a good option to swing by!