Rio Grande Village Nature Trail – How to See Four Ecosystems in One!
After hiking down to the beautiful Boquillas Canyon and screaming our echoes for one singing Mexican to hear we drove to the Rio Grande Village. Here there are bathrooms, a visitor's center, and a store. The visitor's center was closed on the day we were there. Rather, we bought sandwiches at the store and topped off our Camelbacks with water. Our late start meant we would be out in the mid-day heat longer than we had originally planned. The store has picnic tables out front and we ate in the shade before trekking to our second trail.
Our next scheduled trail is the Rio Grande Village Nature Trail. If I did this day over I would do this one first as there is no shade or cover. Even though, this would mean a bit of backtracking to head to Boquillas then come back for the Hot Springs Trail.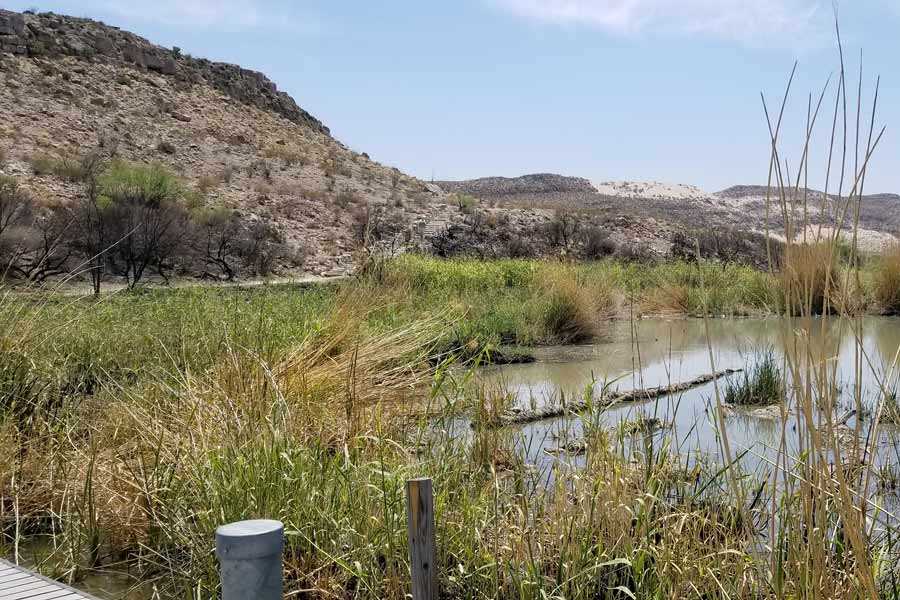 The Rio Grande Village Nature Trail is a short loop, about three-quarters of a mile. Even though it is brief and hot it is not to be missed as you travel through all the ecosystems in one little hike. However, if you have young kids and it is the middle of the day you may want to try to reschedule it. We were able to power through with the promise of ice cream and talking about Minecraft for forty-five minutes straight.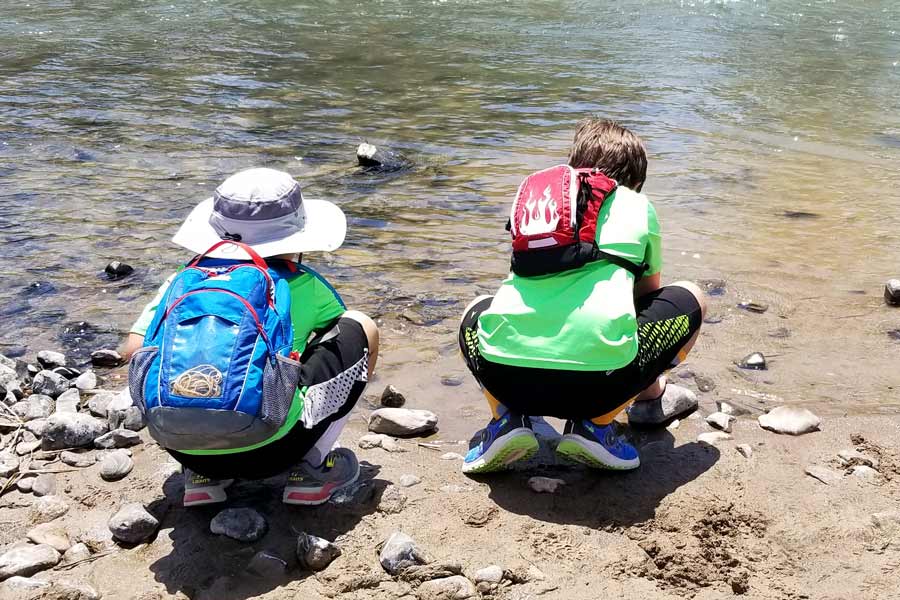 It begins in a marsh. Then you travel across desert wash which leads you along a river. The hike concludes with a dry climb.
As promised, we returned to the Rio Grande Village store and ate ice cram and cooled off before heading to our third trail, the Hot Springs Trail.