Homemade Real Strawberry Cake (No Flavorings! No Food Coloring!)
I love strawberry cake! I hate red food dye! I can always taste it. Even the kind that says you will not taste it. Yeah. It still has a taste. Plus, food dye is just for photos so why bother putting junk into the best, most delicious, fluffy, moist, sweet-but-not-too-sweet strawberry cake?
Well, that was sort of rhetorical but it also has an answer.
Fresh strawberries have a lot of water in them and using real strawberries to make a cake generally leaves you with a mushy mealy cake that no one wants to eat. Oh, and those fresh strawberries will start molding pretty quickly.
After searching high and low I found a really really good strawberry cake that uses real strawberries from Sally's Baking Addiction. Now, if you click that link the first thing you will think is – shenanigans! Because you are going to see photos of an unnaturally bright pink strawberry cake. That is because there is food dye in the cake photographed. Because food dye is for photographs. If you read on she says it is entirely optional and the recipe itself includes no strawberry imitation flavor or any of other yucky things you do not want in your cake.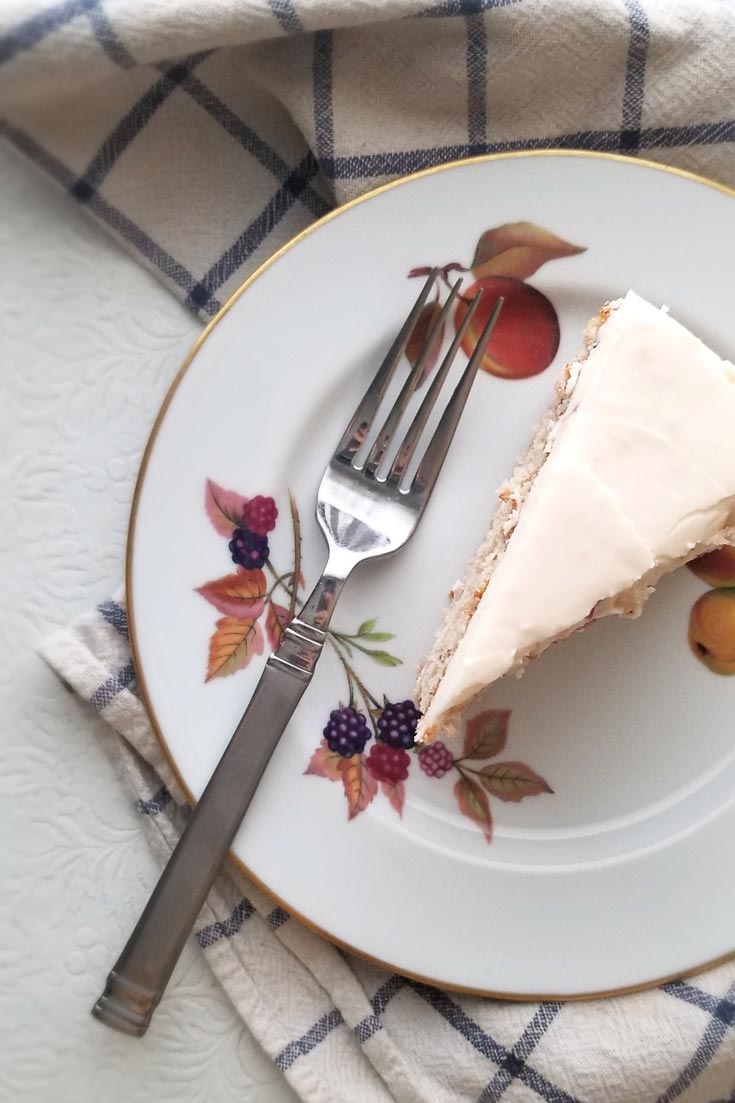 There is one part of the recipe that I did want to tweak and that was the frosting. I am sure it is delicious as written but it calls for pulverizing freeze-dried strawberries. These delicious little morsels can be expensive, at $4-$5 per bag, and sometimes hard to find. The solution was simply double the puree and reserve half for the frosting.
The puree is really easy to make and done when it reduces by at least half. The viscosity should be at least puddinglike. When you scrape the pot it should not "flood" into the empty space. Check the video below to see what I mean.
Other than that, this recipe is pretty straightforward. It does take a little longer than a regular cake because of the puree, but it can easily be made in advance and stored in the refrigerator for a few days while you are waiting to use it.
It is perfect for tea parties, Valentine's Day, or anytime you need a blush of pink in your life! Enjoy!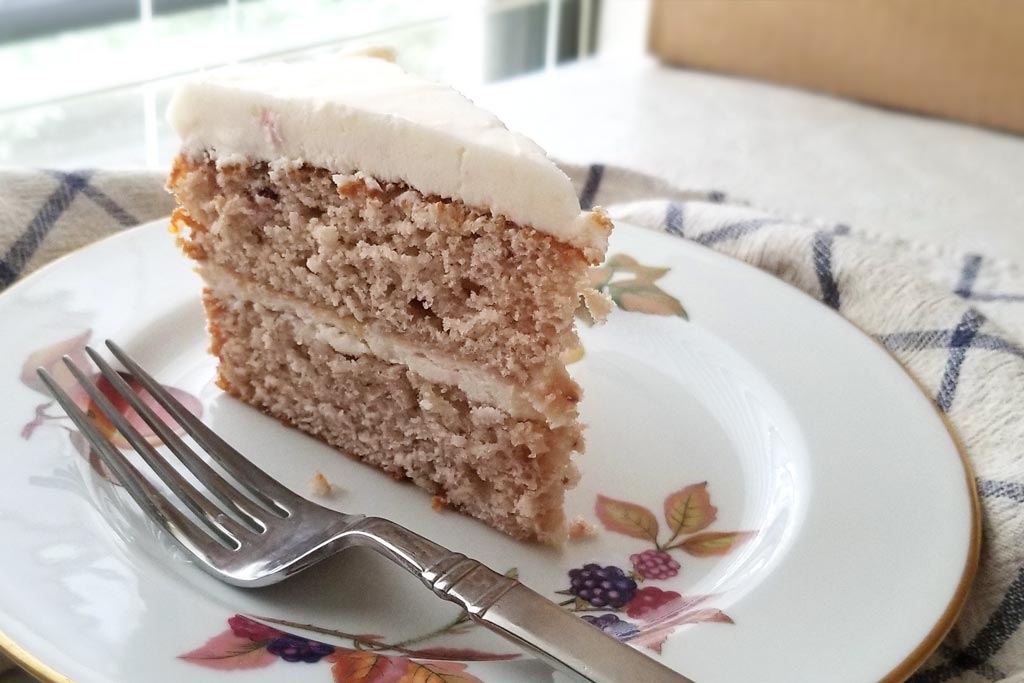 ---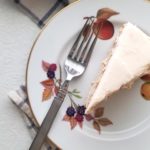 Print Recipe
Real Homemade Strawberry Cake with Strawberry Cream Cheese Frosting
This strawberry cake is free of extracts and food coloring. All you have is real strawberries in a perfectly moist and fluffy cake!
Ingredients
Strawberry Puree
2

lbs.

Fresh Strawberries
Cake
250

g

sifted cake flour

About 2Â 1/2 cups. Can substitute 2 1/4 cups All-Purpose Flour sifted with 1/4 cup of cornstarch.

2

teaspoons 

baking powder

1/2

teaspoon 

baking soda

1

teaspoon 

salt

3/4

cup 

unsalted butter

Softened to room temperature

1 3/4

cup 

granulated sugar

5Â 

large 

egg whites

At room temperature

1/3

cup 

sour cream

At room temperature (can substitute plain full fat yogurt)

2

teaspoons 

pure vanilla extract

1/2

cup 

whole milk

At room temperature (can substitute buttermilk but not lower fat milk)

1/2

cup 

strawberry puree

It is the first thing made in the recipe, but can be made a day or two in advance
Strawberry Cream Cheese Frosting
1

8 oz. block 

full-fat cream cheese

Softened to room temperature

1/2

cup 

unsalted butter

Softened to room temperature

3-6

cups

confectioners' sugar

Start with about 3 cups, but have more on hand to stiffen and adjust the frosting based on your location's humidity.

1-2

Tbsp.

whole milk

1

teaspoon

pure vanilla extract

salt

To taste
Instructions
Strawberry Puree
Wash and remove green parts of strawberries. Put them in a food processor or blender and puree until smooth. Each pound should yield about a cup of liquid. You need two cups for this recipe.

Put the puree in a pan over medium heat stir occasionally until reduced by half and quite thick (check out the video above to see the consistency you are aiming for). You will need 1 cup of puree, divided into 1/2 cup portions.

Allow the puree to cool completely. This is a great do-ahead step and will reduce your day-of cooking time by a lot.
Real Strawberry Cake
In a separate bowl, lightly whisk the dry ingredients (flour, soda, powder, salt) and set aside.

Using a stand mixer with the whisk attachment (or a handheld electric mixer) cream together the butter and sugar. About two minutes. Scrape down the sides and bottom as needed to fully incorporate the ingredients.

Turn the mixer to high and add the egg whites. Mix until combined. About two minutes.

Turn the mixer to low and add the dry ingredients. Mix until just combined then slowly add the milk. Again mix until just combined. You do not want to overmix the batter.

With the mixer still on low, add 1/2 cup of the strawberry puree and fully incorporate.

Pour batter evenly between the two prepared pans and bake 23-26 minutes. When you can lightly press the center of the cake and it springs back up the cake is done.

Set the pans on wire racks and allow cakes to cool completely before frosting and assembling.
Strawberry Cream Cheese Frosting
In a stand mixer fitted with a paddle attachment (or using a handheld electric mixer) cream the butter and cream cheese on medium-high until smooth, 1-2 minutes. Add the remaining 1/2 cup of strawberry puree and incorporate it into the butter and cream cheese mixture.

Add three cups of confectioner's sugar, one tablespoon of milk, vanilla extract, and a pinch of salt. Mix on medium until combined. If the frosting is too thin add more sugar until you get the desired consistency. If the frosting is too thick add more milk – as little at a time as possible.
Assembly
Before assembly, the bottom layer of the cake needs to be leveled. If you want a smooth top surface to your cake level it as well, but I do not mind the top of cakes to be domed so I usually skip this step. However, the cake will fit together better with the base layer flat. To do this use a serrated knife and trim off the dome. You could also use a cake leveler if you want to be very precise.

Place the base layer on your serving plate or stand and top with frosting. Evenly smooth it out to the edges. Top with the second layer and top with the remaining frosting. Evenly smooth across the top them work down and around the sides. An offset spatula will make this much easier.

You can eat immediately (it will be delicious) but letting it rest in the refrigerator for 30-45 minutes will let everything set up better. If you have any leftover cover and refrigerate for up to five days.
Notes
Make Ahead and Storage Tips:
All the parts of this recipe can be made ahead and assembled within a few days. For cakes let cool completely then wrap in plastic wrap.  They can be kept out at room temperature overnight or refrigerated for a few days. For the frosting, it can be covered and refrigerated.  Anything refrigerated should be brought to room temperature before assembly.
Cake rounds can be sealed and frozen for upto two months. When you are ready to use them move them to the refrigerator overnight then brought to room temperature before assembly.
Cupcakes and Other Sizes:
Cook time should be reduced for smaller baking items, like cupcakes, and increased for larger pans like 9×13 inch.  Cakes are done when you can lightly press the center and they spring back up.