How to Navigate the McGovern Centennial Gardens for Families
McGovern Centennial Gardens
McGovern Centennial Gardens is part of the Hermann Park Conservancy which was founded in 1992 to preserve and improve this historic greenspace.  It is adjacent to the Houston Museum of Natural Science, Miller Outdoor Theatre, and Hermann Park which makes the Centennial Gardens a great spot to meander while enjoying some of the other amenities in the Hermann Park area.
If you park in the lot, which is free for three hours, you enter the gardens through the Cherie Flores Pavilion.  Fun fact: If you feel like you are entering an Apple store it is because the same architect was used.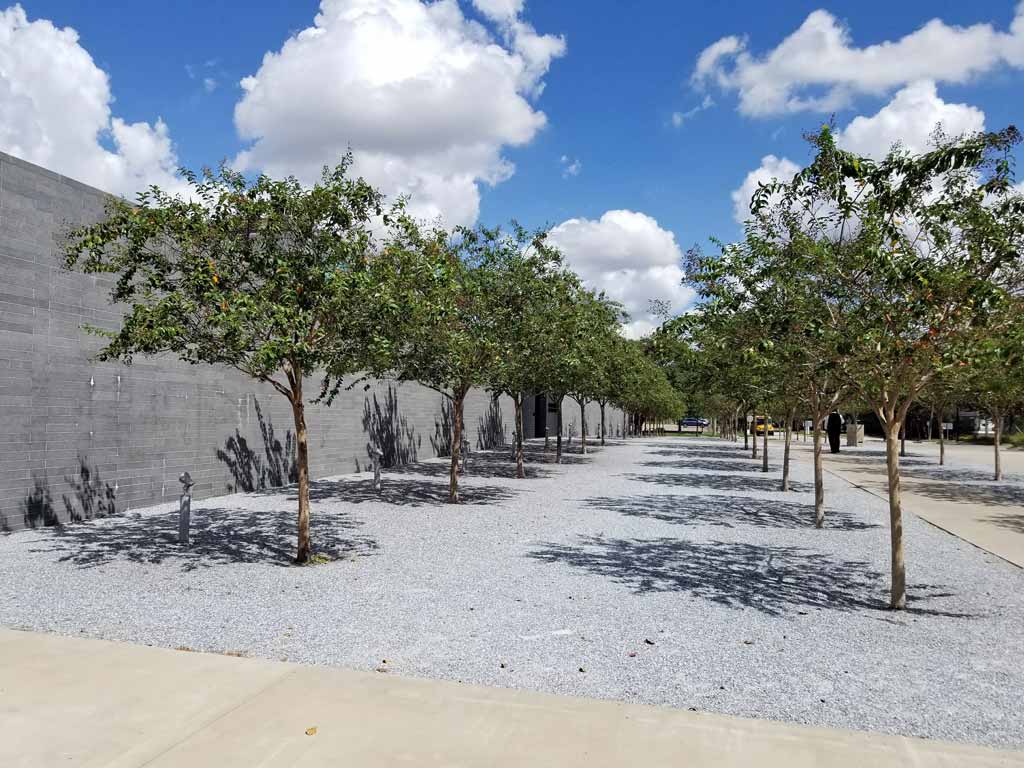 If you like picturesque photo ops with your kids then before entering take the path to the left (toward Hermann Park Dr.).  There is a great little rock outcropping that my kids love to climb around on!  When they are done channeling their inner billy goats head back to the pavilion and enter the gardens.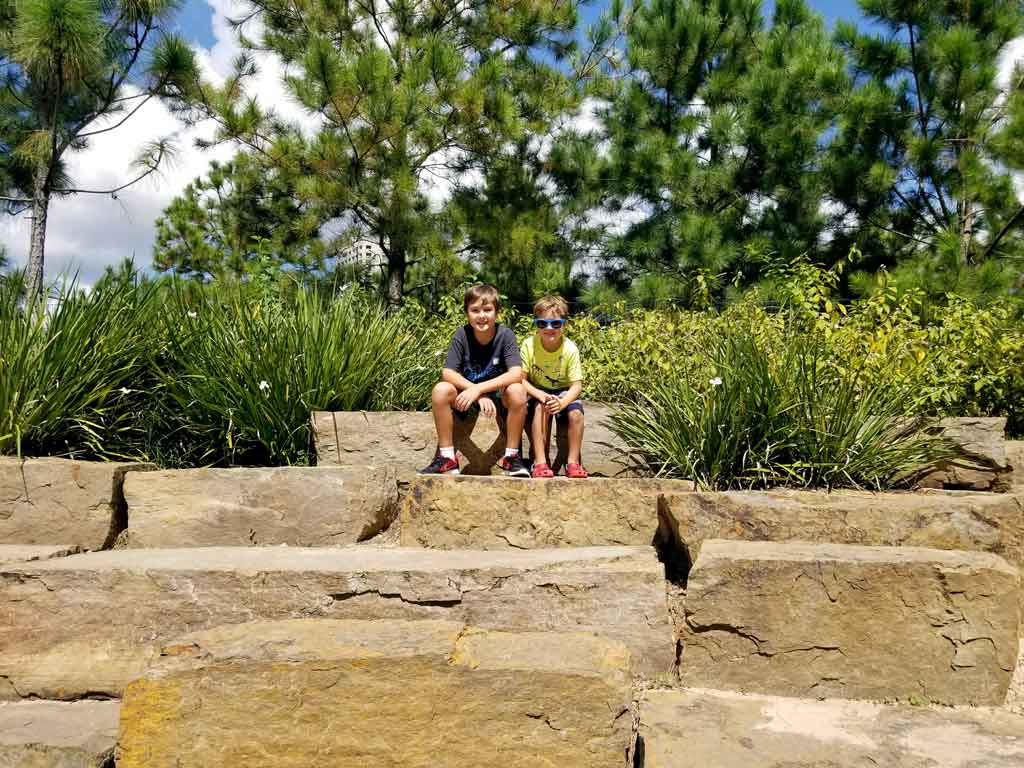 The pavilion has seating on an open-air patio – though there are meeting rooms available for rent inside.  This is a really great spot to eat a picnic lunch.  It overlooks the expansive central lawn and is a great spot to let the kids burn off a little steam before checking out the gardens.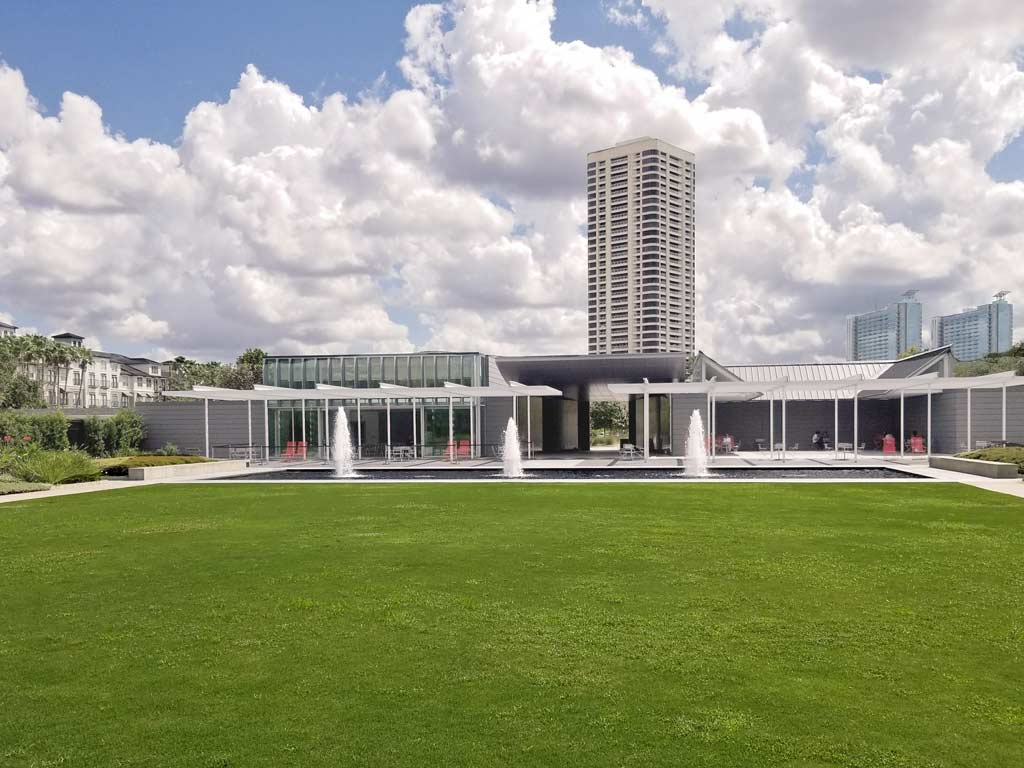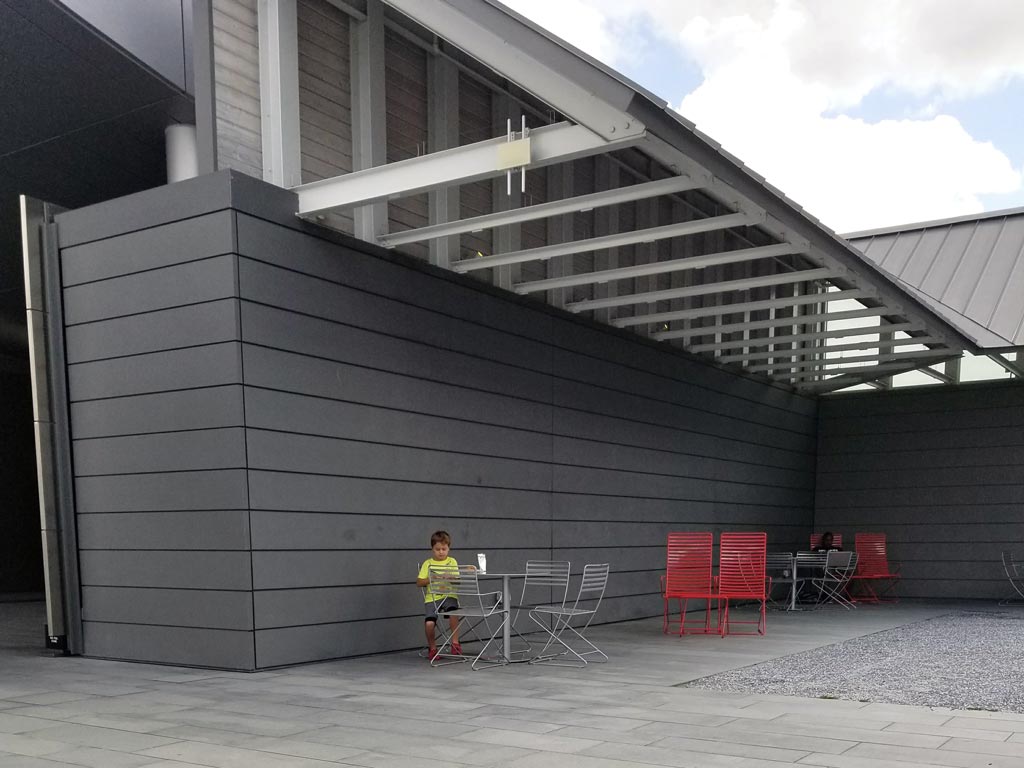 The rest of the garden is arranged into themed "rooms" around the central lawn.  If you are with kids they will most likely want to head straight to The Mount.  And, why wouldn't they?!
It can't be missed and has a gently graded ramp that spirals all the way to the top.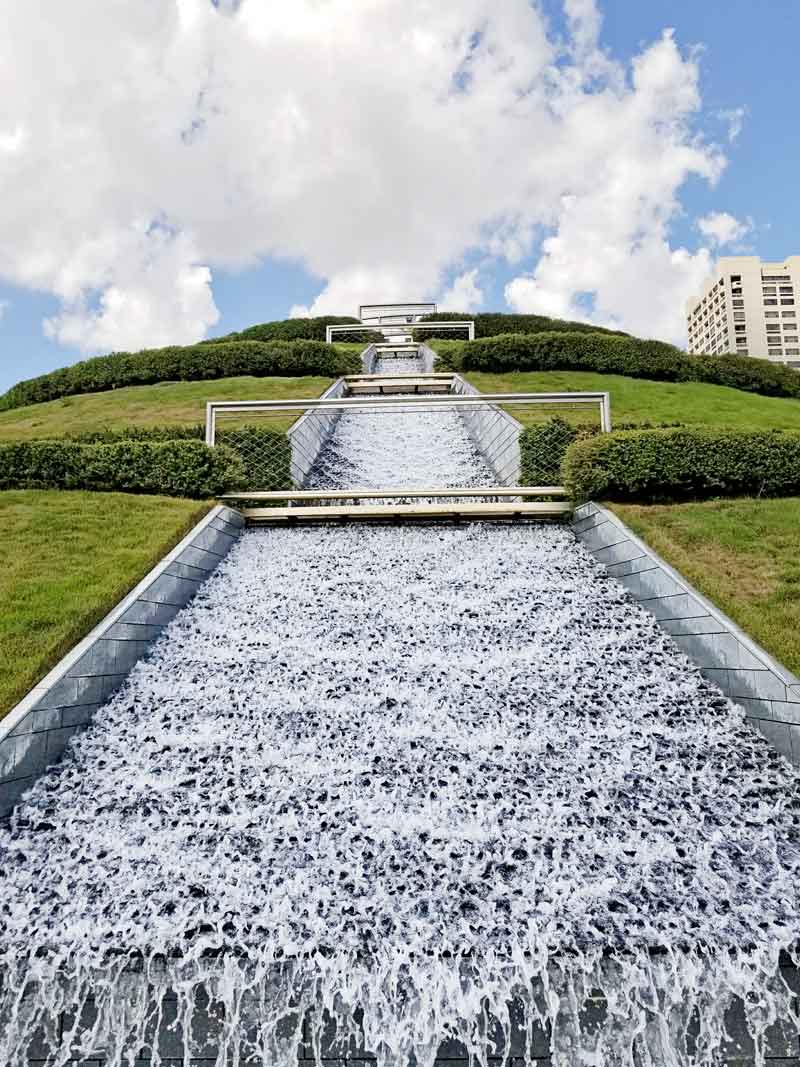 However, to get there you'll need to choose a path.
This decision is best made based on time to walk and time of day.  If you have a little more time to get down there or it is not blazing hot then take the north side.  This side has Celebration Gardens (which looks lovely for events), the Woodland Garden, and the Family Garden).  The Family Garden is full of all sort of vegetables and fruits. The kids will want to inspect them all to find out what they are!  Once you are through this portion you are almost to the exist to HMNS. If you are headed out that way be sure to check out the Hawkins Sculpture Garden.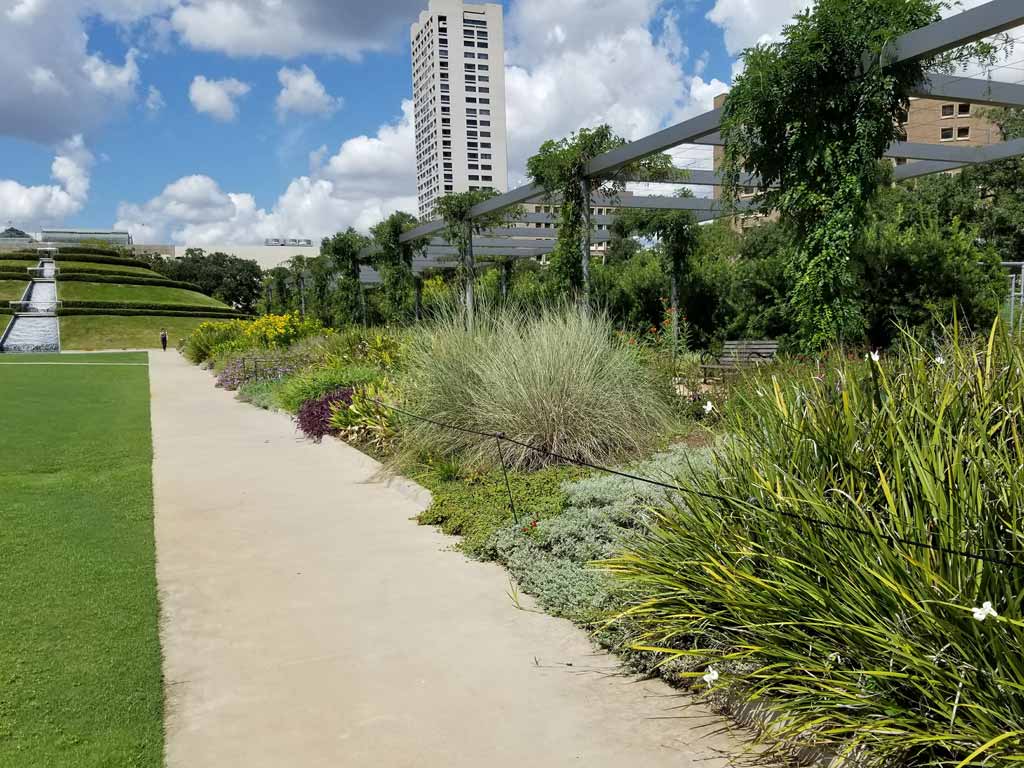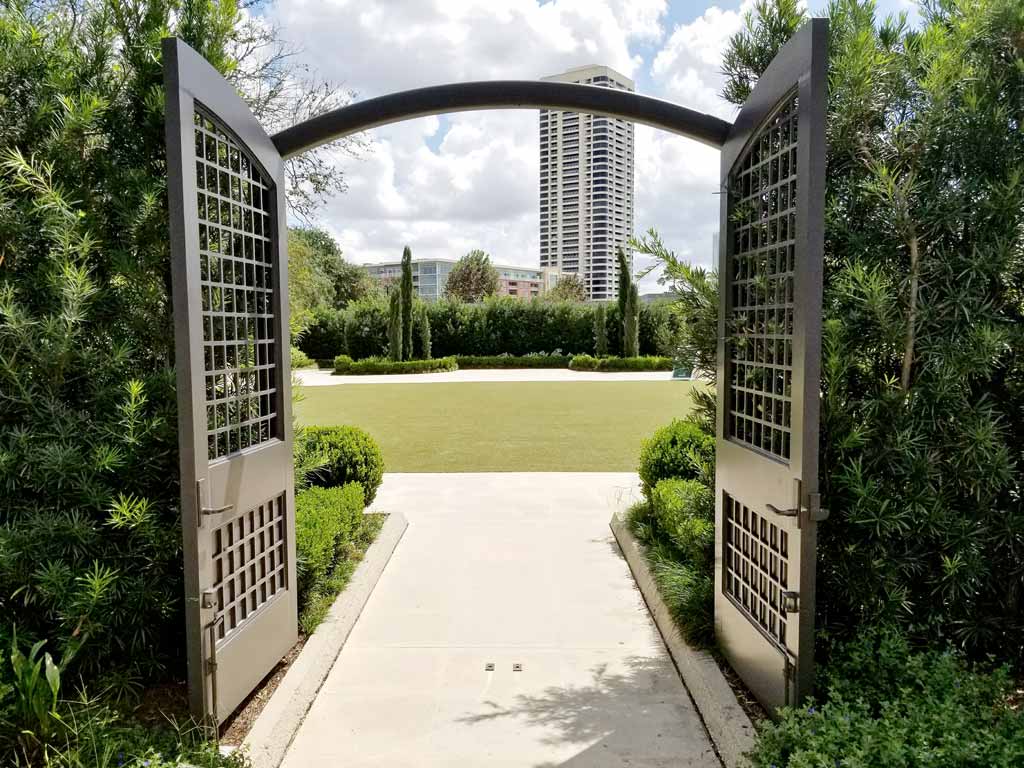 The south side of the gardens are a bit more sprawling and have more tree coverage.  You'll find the Rose Gardens, the Arid Gardens, and the Pine Hill Walk.  In the Pine Hill Walk is the Friendship Pavilion which was a gift to the City of Houston from Taipei to celebrate our bicentennial in 1976.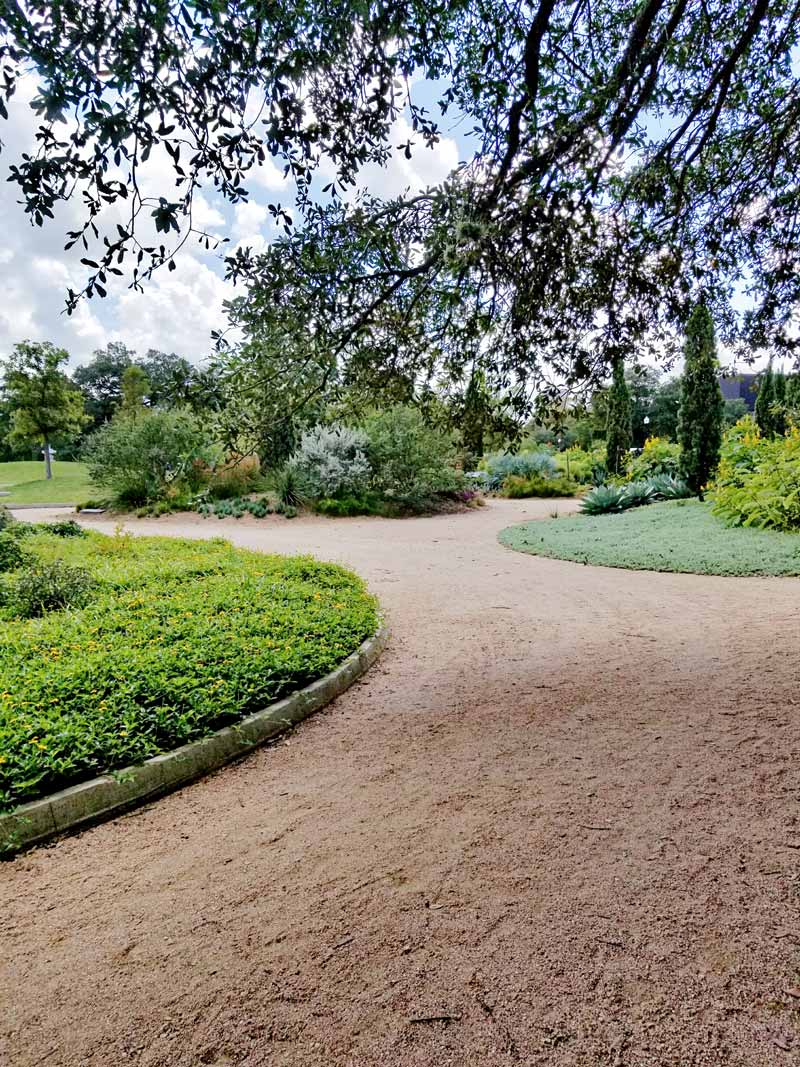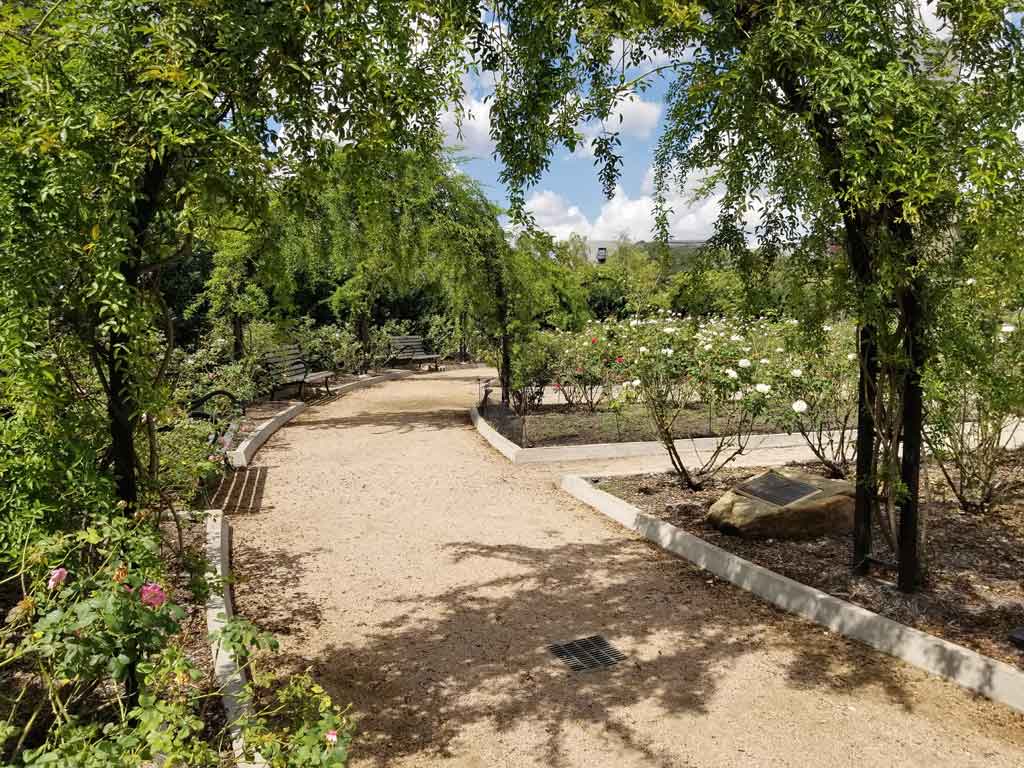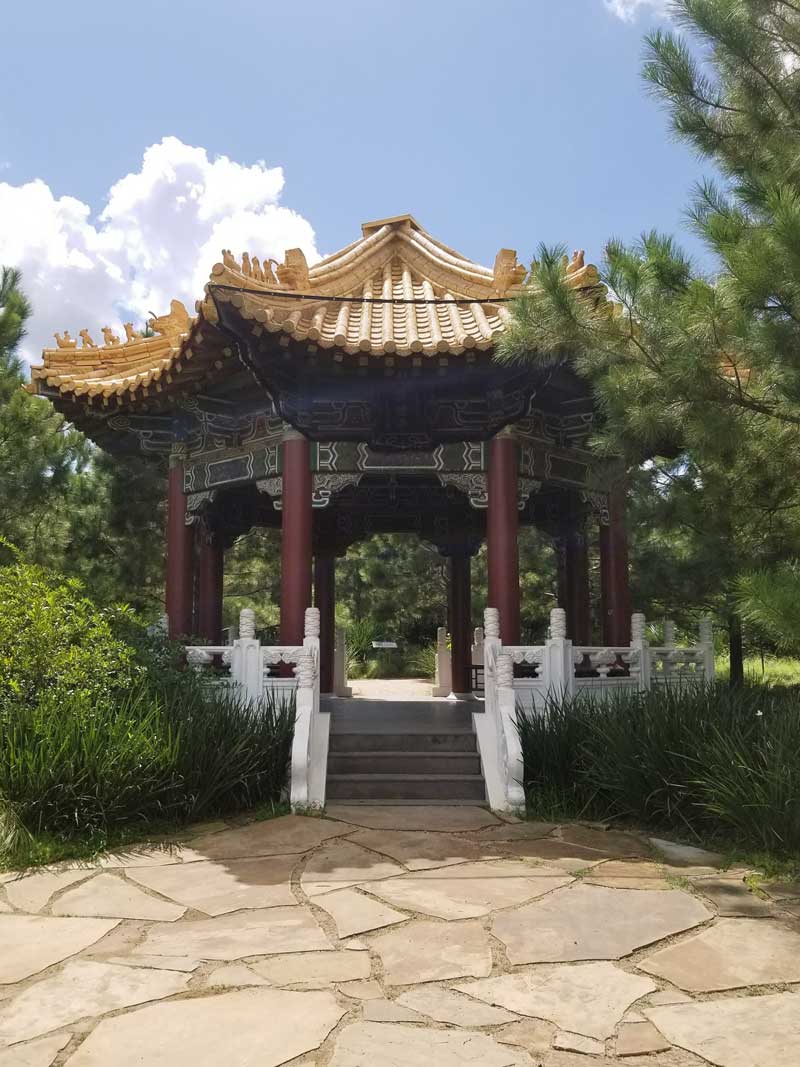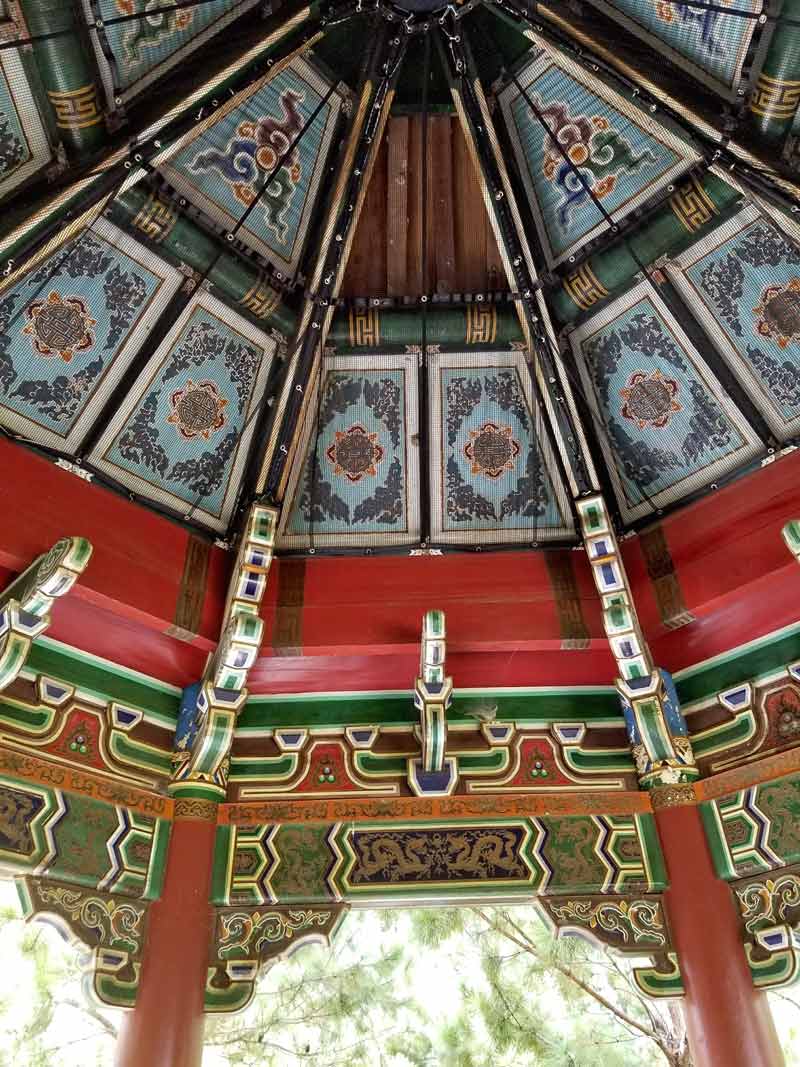 Community involvement is encouraged.  The gardens welcome Eagle Scout projects and volunteers.  Many opportunities are available – even for those under 18, though they must be accompanied or have permission.  One really great opportunity for teens is the Job Shadowing program.  The program is designed for kids to "shadow" staff members and learn about what it is involved in maintaining a garden such as this.
In the Family Garden children are encouraged to help cultivate and touch things! Every Friday at 10 a.m. there is Story Hour, followed by a craft or activity.
Have you visited McGovern Centennial Gardens?  What are your not to be missed spots?
---
Location
The physical address is: 1500 Hermann Drive, Houston, TX 77004
Parking
Parking is easy if it is not busy. There is a large lot and you may park in it for up to 3 hours.
Know Before You Go
The restrooms are available on the side of the Cherie Flores Garden Pavilion.
Pets on leashes are allowed.
It is a quiet garden – meaning no athletics will be allowed, bicycles must be walked through and other rolling equipment (i.e. skateboards, scooters, roller skates, etc.) are prohibited)
Guided tours are allowed but groups are limited smaller groups of up to 30 people.
To see the full site plans for all of Herman Park check out the Hermann Park Master Executive Summary – there are some really great improvements in the pipeline!