Bridgeland Treehouse Park
Bridgeland Treehouse Park
Houston is home to a vast array of parks and neighborhoods. Some of the coolest parks are actually private and in neighborhoods.  If you are lucky enough to have a friend you can visit they can take you to experience things that are off the beaten path.  One of these awesome private parks is Bridgeland Treehouse Park, found in the Bridgeland neighborhood.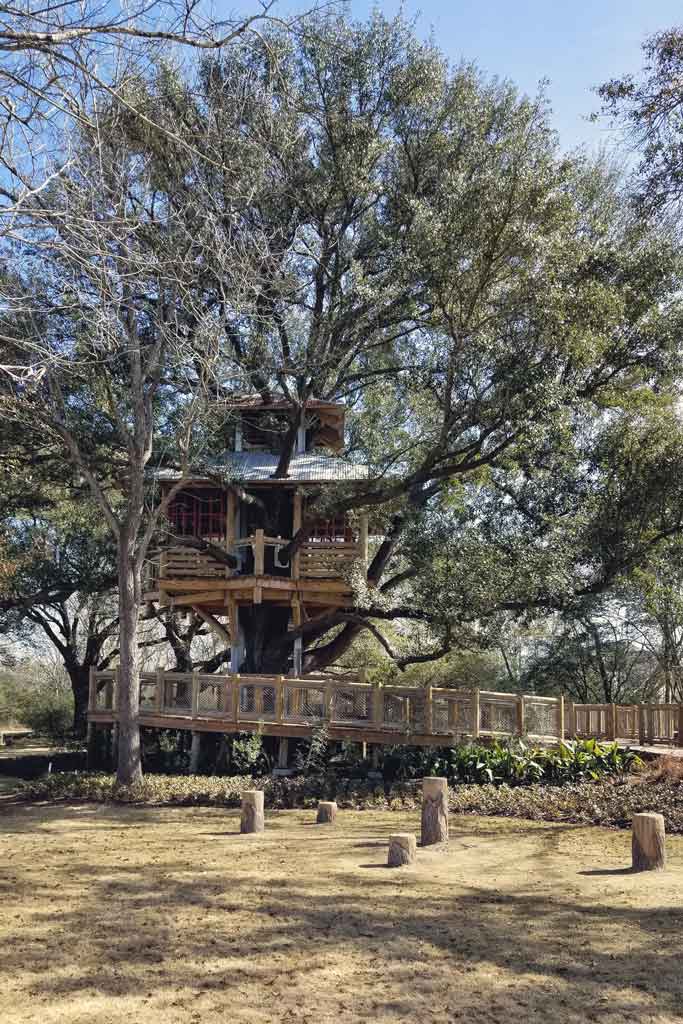 The treehouse is 35 feet tall and has a great sprawling deck around it. You will not find bathrooms or play structures but a fairly quiet place to experience a 100 year old oak tree, up close and personal.  There are water fountains and a small car park.
To access the second story there is a spiral staircase, so this treehouse will not be accessible for some with mobility issues.  Though the surrounding decking does have ramps and several places to sit.  At the top of the stairs some of the larger branches are in front of the doorway, so again those who have issues ducking and wiggling may not find it an easy go.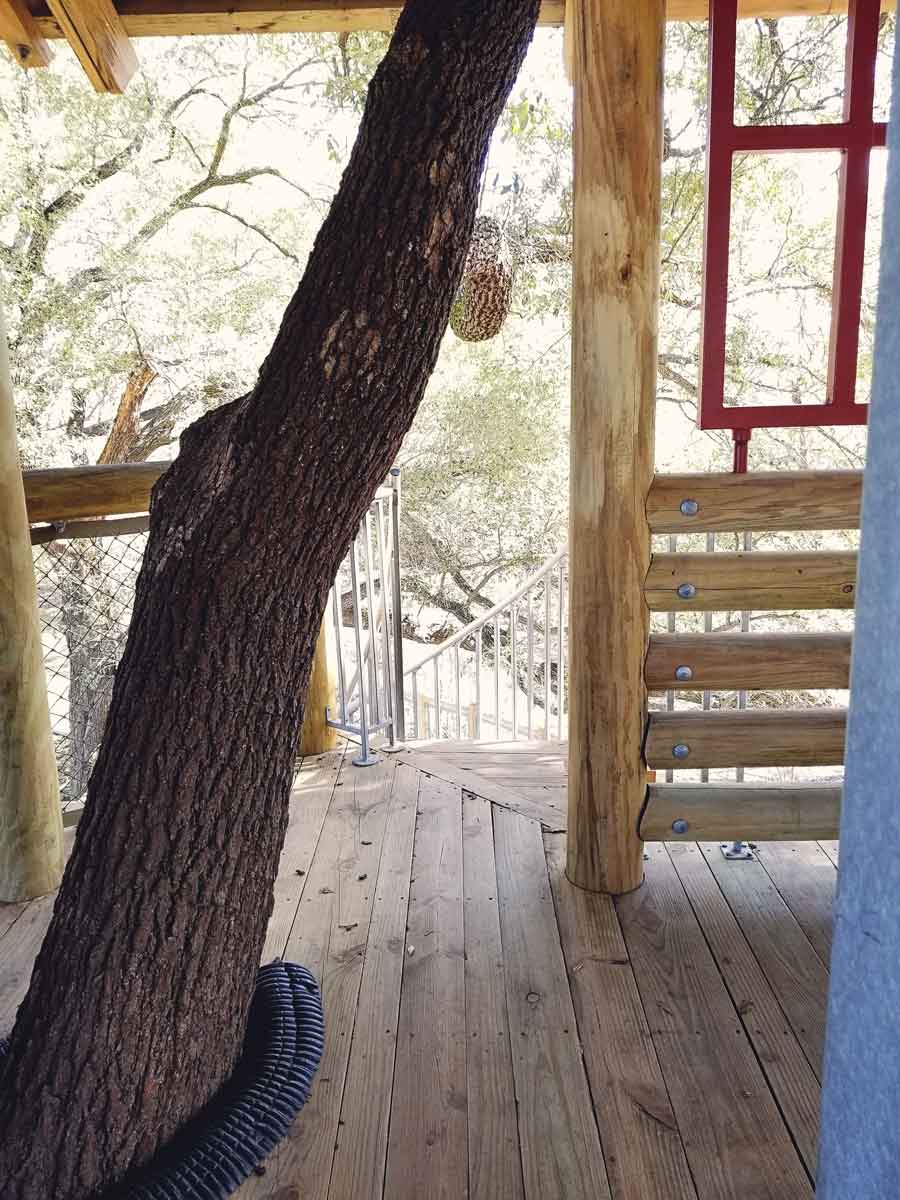 That being said it is a beautiful structure set on a lovely open space.  It would be a great place to visit and have a quiet lunch.  If you are in the area and don't have a resident to escort you know the park is private but the road is not so if you still want to see it a quick drive-by is certainly appropriate.
Have you been to the awesome Bridgeland Treehouse Park? What did you think? I would love to see more of these pop up around Houston!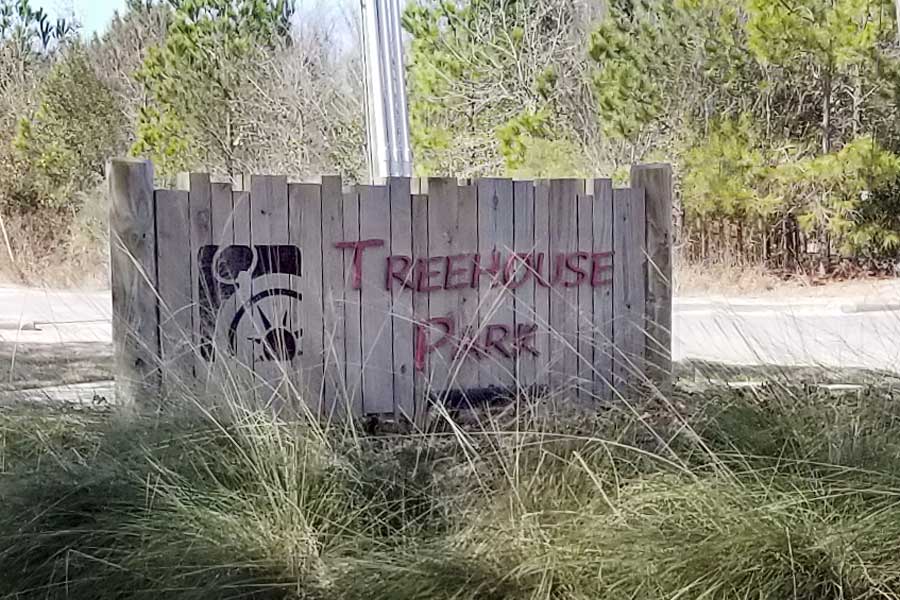 ---
Location
The physical address is: 19500 Hidden Pass Dr, Cypress, TX 77433
Know Before You Go
There are not restrooms or play structures at this park.
This is a private park for residents of Bridgeland and their guests, but the treehouse is easily visible from the street.