It is time for our March Family Book Club! Who is ready for spring?
This mom!
Fortunately, this month's pick is a breath of fresh air. The cover is awash in pastels and gentle hues evoking images of sunshine and better days ahead. Which is just what The Unsinkable Greta James, by Jennifer E. Smith, is about. Greta is a musician who is needing a life reboot. Check out the description below for all the details but I cannot wait to get into this one!
I hope you read along with us and head over to our Facebook Discussion Group where we'll be discussing The Unsinkable Great James all month. Or catch up with us on Instagram and for more books read along with me and you might get a sneak peek of future books. I bookstagram at VictoriaIsBooked.
What's more, we always include picks for the kids too. This month has some fun options. Read on for our March family book club picks.
Let's turn the page and read!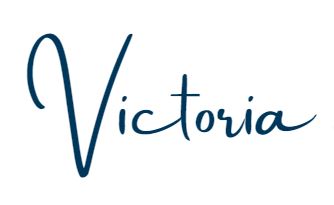 ---
March Book Club Pick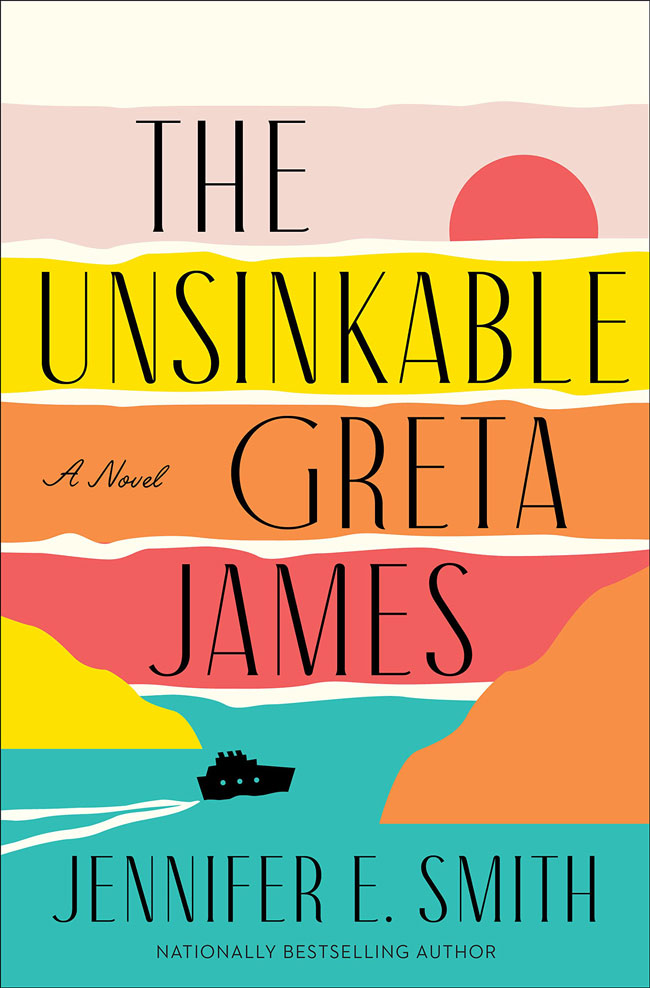 by Jennifer E. Smith
Greta James's rise to indie stardom was hard-won. Before she graced magazine covers and played to sold out venues, she spent her girlhood practicing her guitar in the family garage, full of big dreams and determination. Her first fan was her mother, Helen, who always encouraged Greta to follow her heart. But her father, Conrad, was less supportive; he saw only a precarious road ahead for his daughter, and always pushed her to make more practical choices.
Greta has spent her life trying to prove him wrong. And she's succeeded beyond even her own wildest dreams. But a week after her mother's sudden death, and just before the launch of her high-stakes sophomore album, she completely falls apart on stage. The footage quickly goes viral, and she stops playing, her career suddenly in the exact kind of jeopardy her father always predicted.
Months later, Greta—still heartbroken and humiliated and trying to find a way back to her music—reluctantly agrees to accompany Conrad on the week-long Alaskan cruise her parents had booked to celebrate their fortieth anniversary. It could be their last chance to heal old wounds and forge a new relationship in the wake of such loss. But the trip will also prove to be a voyage of discovery for them both, as well as for Ben Wilder, a historian also struggling with a major upheaval in his life.
As Greta works to build back her confidence, and Ben confronts an uncertain future, they find themselves relying on each other to make sense of life's difficult, unexpected choices. In the end, Greta must face the biggest challenge of all: can she find a way to listen to the song within her while also making peace with those who love her?
---
Picture Book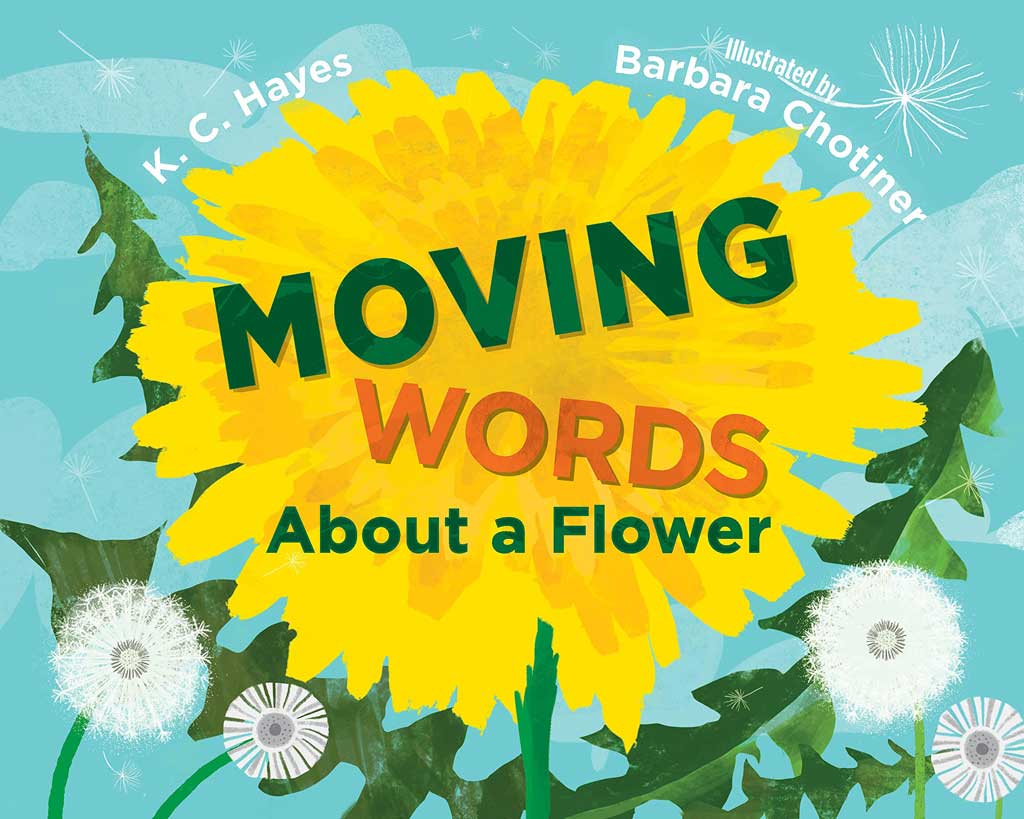 by K. C. Hayes
Publishing on March 8, 2022
Moving Words About a Flower is a lovely addition to the world of botany for children. The illustrations are lovely, the prose is delightful, and the way the font is integrated into the pictures is perfect (and still legible!).
That the dandelion is the flower of choice is perfect because they are everywhere and kids love them already. This book is perfect as a stand alone but will meld beautifully for homeschool unit studies or in the classroom. Delightful!
---
Family Read Aloud / Tween & Middle Grades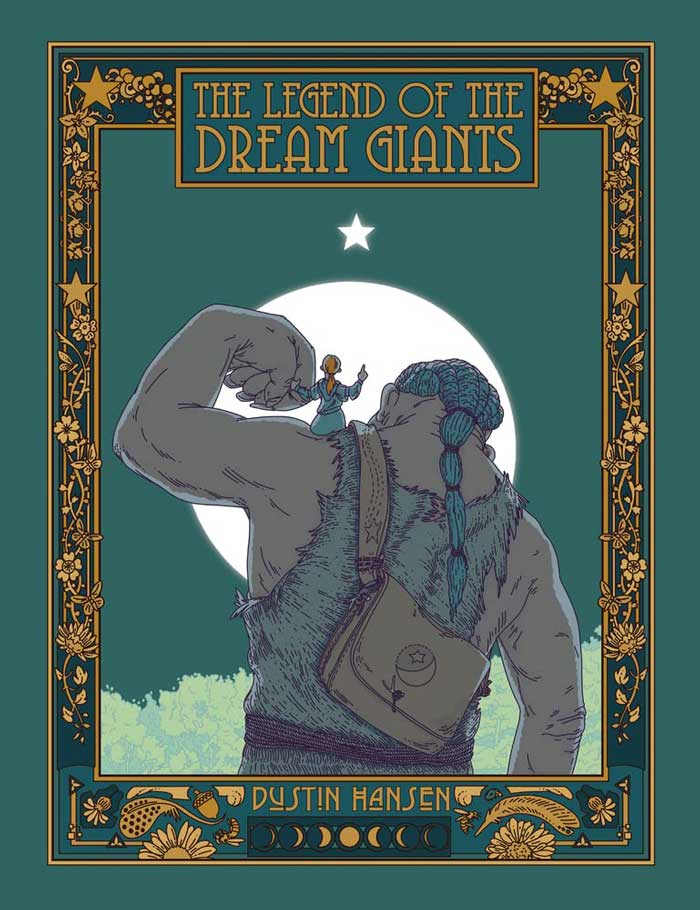 Publishing on March 8, 2022
An orphaned giant named Berg is in search of just one person he can call friend.
When he was very young, Berg's mother hid him in a cave and led an angry mob of villagers away, sacrificing her own life to protect her son. In all the years since, Berg has lived alone, the only reminders of his family are his mother's satchel and his recurring dreams of a white bear who shares a magical sand from a fallen star.
When the white bear touches Berg with the star-blue sand, he feels safe and happy in his dreams. Sometimes, when he feels lonely, he will risk entering a village to trade a smooth river rock or a feather for food. He's really searching for kindness, companionship, and, maybe one day, someone who will want to get to know him and be his friend. But with every attempt he makes, people only see his massive size and cruelly chase him away, thinking he is Ünhold—a giant and a monster. Whoever this Ünhold is, Berg also fears him and hopes they never meet.
In his travels, Berg comes upon a new town, a city made of iron where blacksmiths construct all kinds of ironworks from gates to sculptures to chains and weapons. Berg meets a little girl, Anya, who doesn't run and scream in fear like everyone else does. To his amazement and delight, Anya knows about the dream-sand and says she wants to be his friend.
The mayor convinces the villagers of the benefit of having a giant around who can protect their city from the dangers he says Ünhold has in store for them. Anya has learned about the dream-sand from secretly watching Ünhold use it to trade for food and trinkets, and she suspects the mayor is planning something different than what he says. Fearing the city isn't safe for Berg, she warns her giant friend to flee. When a secret plot is revealed to capture Berg, the young giant has to figure out where he can place his trust.
The story follows Berg on his journey and is told through text and graphic novel-style illustrations of beautiful dream sequences that reveal Berg's hopes and memories. Berg's mother appears to him in his dreams as a white bear, patient, nurturing and protective, and he sees himself as a little bear cub. Berg is often unsure what exactly the dreams mean, but sometimes they describe things which are about to happen or give him answers to problems he is facing.
This tender and unique story-within-a-story is a riveting tale of loss, longing, adventure, being yourself, and finding the true meaning of friendship.
Themes present to note for young readers: loneliness, loss, grief
---
Young Adult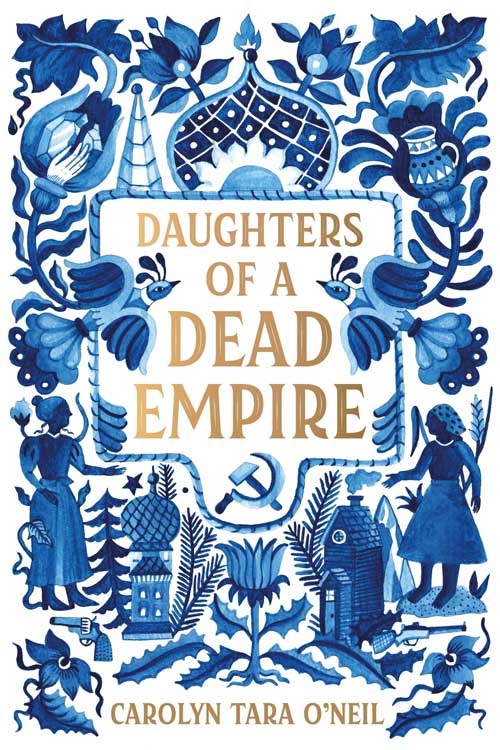 by Carolyn Tara O'Neil
Russia, 1918: With the execution of Tsar Nicholas, the empire crumbles and Russia is on the edge of civil war—the poor are devouring the rich. Anna, a bourgeois girl, narrowly escaped the massacre of her entire family in Yekaterinburg. Desperate to get away from the Bolsheviks, she offers a peasant girl a diamond to take her as far south as possible—not realizing that the girl is a communist herself. With her brother in desperate need of a doctor, Evgenia accepts Anna's offer and suddenly finds herself on the wrong side of the war.
Anna is being hunted by the Bolsheviks, and now—regardless of her loyalties—Evgenia is too.
Daughters of a Dead Empire is a harrowing historical thriller about dangerous ideals, inequality, and the price we pay for change. An imaginative retelling of the Anastasia story.
---
Which ones will you be reading this month?
Note: Many of our books were read courtesy of NetGalley ARCs. While this does give us a sneak peak all suggestions and opinions are our own – we have no obligation to provide positive reviews. We will never recommend books we would not read ourselves or share with our own family. Additionally, italicized descriptions are from the publisher. Throughout the month we are so excited to discuss our opinions on all these picks – please join us here, on our Bookstagram, and in our Facebook discussion group!
---