New Year, New Books – it's our January Family Book Club! This month is going to be crazy busy and fun and exhausting and exciting and all the things! I hope you find some time to read along with us!
The pick of the month is fantastic – The Maid, by Nita Prose. Molly is a maid, and yes, she get's that joke. However, usually she is not so in tune with when people are joking at her or with her. In fact, social interactions are best conducted within a well-framed rule book. Unfortunately, her gran recently passed and was her best-friend and the one person she could trust to help her define those rules. Now she is a bit lost and alone and discovers a body. It is not just any body but that of the wealthy hotel regular, Mr. Black. She is the one of the last people at the hotel to see him alive and the first to find him dead.
The Maid gives off major Eleanor Oliphant vibes but with a murder-mystery spin. If you loved Eleanor you will love Molly!
Want something for everyone? Read on for our January family book club picks. This month's are perfect for the new year. Ready to talk about it? Head over to our Facebook Discussion Group or catch up with us on Instagram where we'll be discussing The Maid all month.
Let's read!
---
January Book Club Pick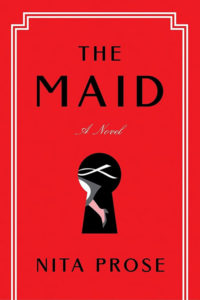 by Nita Prose
A charmingly eccentric hotel maid discovers a guest murdered in his bed. Solving the mystery will turn her once orderly world upside down in this utterly original debut.
Molly Gray is not like everyone else. She struggles with social skills and misreads the intentions of others. Her gran used to interpret the world for her, codifying it into simple rules that Molly could live by.
Â
Since Gran died a few months ago, twenty-five-year-old Molly has been navigating life's complexities all by herself. No matter—she throws herself with gusto into her work as a hotel maid. Her unique character, along with her obsessive love of cleaning and proper etiquette, make her an ideal fit for the job. She delights in donning her crisp uniform each morning, stocking her cart with miniature soaps and bottles, and returning guest rooms at the Regency Grand Hotel to a state of perfection.
But Molly's orderly life is upended the day she enters the suite of the infamous and wealthy Charles Black, only to find it in a state of disarray and Mr. Black himself dead in his bed. Before she knows what's happening, Molly's unusual demeanor has the police targeting her as their lead suspect. She quickly finds herself caught in a web of deception, one she has no idea how to untangle. Fortunately for Molly, friends she never knew she had unite with her in a search for clues to what really happened to Mr. Black—but will they be able to find the real killer before it's too late?
A Clue-like, locked-room mystery and a heartwarming journey of the spirit, The Maid explores what it means to be the same as everyone else and yet entirely different–and reveals that all mysteries can be solved through connection to the human heart.
---
Non-Fiction
Perfect for pumping yourself up to Jump in to the New Year!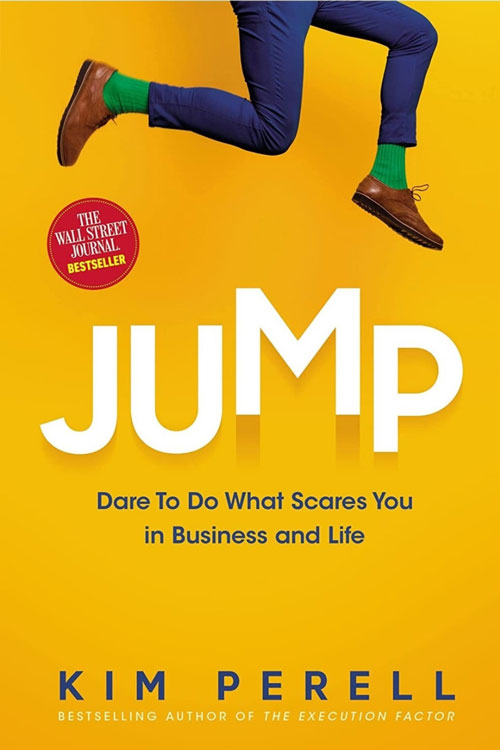 by Kim Perell
You're just one Jump away from greater fulfilment in your career, your life, and your future. Discover the simple, successful formula for facing fear head on, ditching the excuses that hold you back, and finding the courage to Jump into the next chapter of your life. It's time to learn the approach that made serial-entrepreneur Kim Perell a multi-millionaire—and it could make you one too.
In Jump, Kim shares her powerful personal story about hitting rock bottom and summoning the courage required to take a life-changing leap into the unknown. Broke, bankrupt, and afraid of change, she trusted her instincts, closed her eyes, and "jumped". Kim's self-belief, know-how, and ultimate triumph is an inspiration. Jump shows you how to overcome fear of the unknown and manifest success.
Whether you're jumping from a place of greatness or uncertainty, the expert guidance in this book will:
Encourage readers to get out of their comfort zones, overcome self-doubt, and take proactive steps to change their life. Empower entrepreneurs with invaluable insights and business tools necessary to move beyond fear, rejection, and failure. Teach individuals looking for a career change how to make a calculated risk that can pay off, and do it with confidence.
Based on Kim's twenty years of personal experiences alongside thousands of entrepreneurs, business professionals, and investors she's worked with, Jump arms readers with the knowledge, tools, and mindset necessary to reach unmatched levels of success.
Every great story starts with a jump and Kim's book will prepare you to take the leap!
---
Picture Book
New year, new coat? We have definitely been needing those around here this month and this book helps children gain appreciation for the simple things.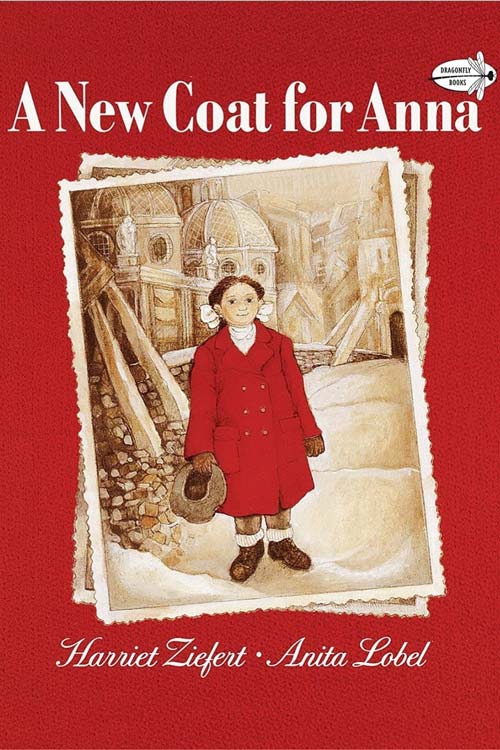 by Harriet Ziefert
"A fresh and moving story of a mother's dedication to acquire a coat for her daughter in post-World War II hard times. Anna's mother decides to trade the few valuables she has left for wool and for the services of a spinner, a weaver, and a tailor. Lobel's pictures do a tremendous job of evoking the period. Insightful and informative, this may make children consider how precious the ordinary can become in times of turmoil."–Â Booklist
---
Family Read Aloud / Tween & Middle Grades
This month we combine our read aloud and tween pick because of the lyric beauty of the prose in Northwind. The book is not necessarily a harder read but (particularly the beginning few chapters) are written almost in the style of epic poetry. It is a different rhythm and while it may put some readers off it may just be more enjoyable to be able to sit back and enjoy the words.
Gary Paulsen, best known for Hatchet, has created a beautiful book that the entire family will love!
---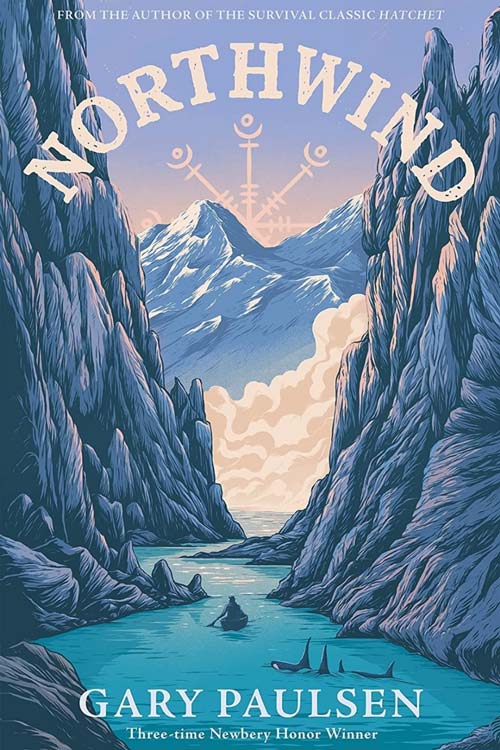 by Gary Paulsen
This stunning historical adventure, set along a rugged coastline centuries ago, does for the sea what Hatchet did for the woods, as it relates the story of a young person's battle to stay alive against the odds.
When a deadly plague decimates his fishing village, an orphan named Leif is forced to take to the water in a cedar canoe. He flees northward, following a wild, fjord-riven shore, navigating from one danger to the next. The deeper into his journey he paddles, the closer he comes to his truest self as he connects to the heartbeat of the ocean, the pulse of the landscape.
With hints of Nordic mythology and an irresistible narrative pull, Northwind is Gary Paulsen at his captivating, adventuresome best.
Themes present to note for young readers: Hunting for survival, dangerous situations
---
Young Adult
Our YA pick is littered with mystery and just a bit of creepiness. So far, it has been unputdownable!
---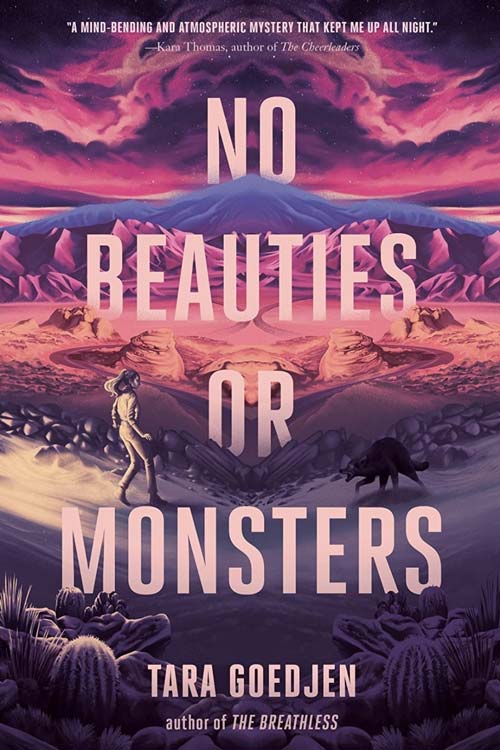 by Tara Goedjen
Welcome to Twentynine Palms, where nothing is what it seems.
Rylie hasn't been back to the military base in Twentynine Palms since her father died. She left a lot of memories out there, buried in the sand of the Mojave Desert. Memories about her dad, her old friends Nathan and Lily, and most of all, her enigmatic grandfather, a man who cut ties with Rylie's family before he passed away. But her mom's new work assignment has sent their family to Twentynine Palms again, and now, Rylie's in the one place she never wanted to return to.
At least her old friends are happy to welcome her home. Well, some of them, anyway. It turns out Lily is gone, vanished into the desert. To make matters worse, there are whispers around town of a mysterious killer on the loose.
But it isn't just Twentynine Palms that feels frightening—there's something wrong with Rylie, too. She's seeing things she can't explain. Visions of monstrous creatures that stalk the night.
Somehow, it all seems to be tied to her grandfather and the family cabin he left behind. Rylie wants the truth, but she doesn't know if she can trust herself. Are the monsters in her head really out there? Or could it be that the deadliest thing in the desert . . . is Rylie herself?
---
Which ones will you be reading this month?
Note: Many of our books were read courtesy of NetGalley ARCs. While this does give us a sneak peak all suggestions and opinions are our own – we have no obligation to provide positive reviews. We will never recommend books we would not read ourselves or share with our own family. Additionally, italicized descriptions are from the publisher. Throughout the month we are so excited to discuss our opinions on all these picks – please join us here, on our Bookstagram, and in our Facebook discussion group!