Cirque Italia's Water Circus + GIVEAWAY of 2 Family Four-Packs!
The Cirque is coming! The Cirque is coming!
Sharpen your cutlass and dust off your eye patch, Cirque Italia is taking you on an epic pirate adventure! Come to the brand new production! Notably, it is under the big top tent but this circus experience is unlike any other as it features a 35,000 gallon water tank. And, we have tickets to giveaway!
The cirque begins when our Ringmaster goes fishing and finds a treasure map. Consequently, he must brave the high seas, dodge pirate fights, resist the lure of mermaids to claim the treasure as his own. In classic cirque tradition audiences will delight to see aerialists, knife juggling, a suspenseful crossbow act, and the Wheel of Death!
Cirque Italia Water Circus Location & Date
The Cirque will be in town February 4-7, 2021 and the big top tents are raising at Katy Mills Mall. Tickets are between $10 and $40 – but we are so excited to partner with Cirque Italia to GIVEAWAY two family-four packs! If you have never been to a cirque performance inside of a tent it is safe to say you are in for an experience. Traditional shows in theaters and stadiums are large and impersonal. However, cirque shows under a big top tent are cozy and intimate. No matter how high up your seats are you will still have a good view – in fact, there are only 19 rows. So, definitely do not stress about which seats to pick – just go! The atmosphere is special and unique.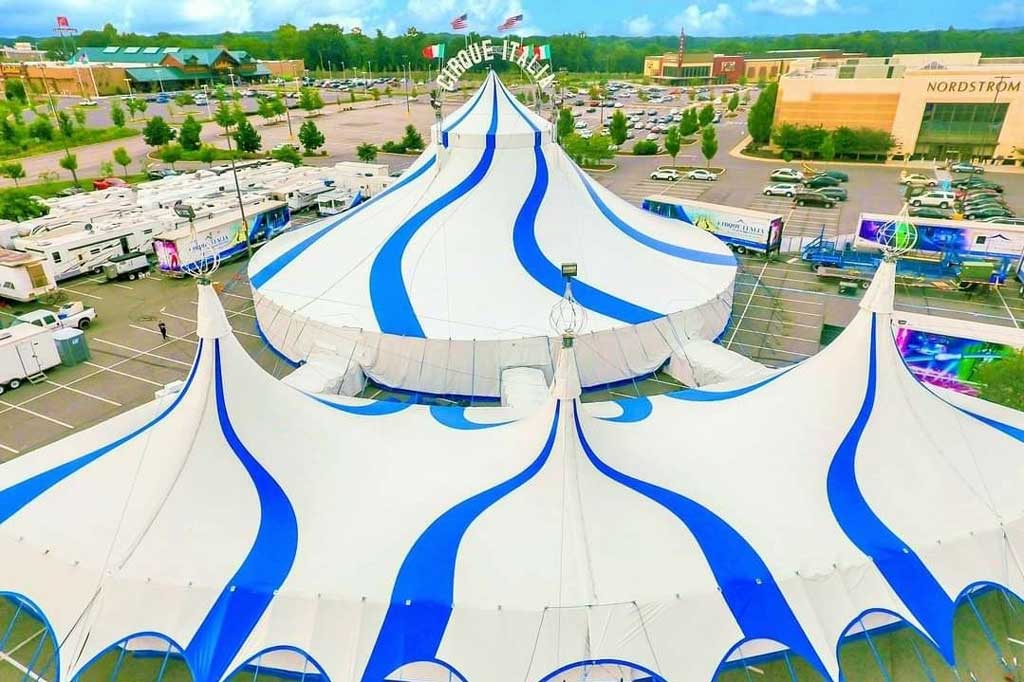 Safety Guidelines
Cozy and intimate is not our society's go to right now so is it a good idea to be in a tent with a few hundred people? Cirque Italia has safety in mind and is taking measures to comply with local and state officials. Some adjustments and accommodations are:
Restricting attendance to a fraction of typical show attendance.
All employees are working to enforce the social distancing guidelines. In order to help facilitate this, purchase tickets in advance (either via the website, call center (941) 704-8572, or in person at the ticket office – it opens on-site on Tuesday, the week of the show.).
All employees and all attendees ages 3 and older are required to wear face masks inside the tent.
Numerous hand sanitizing and handwashing stations in and around the tent.
Crews are committed to keeping all areas as clean as possible and disinfect all common areas prior to, during, and after every show.
Masks are available for purchase for any guests who arrive without one.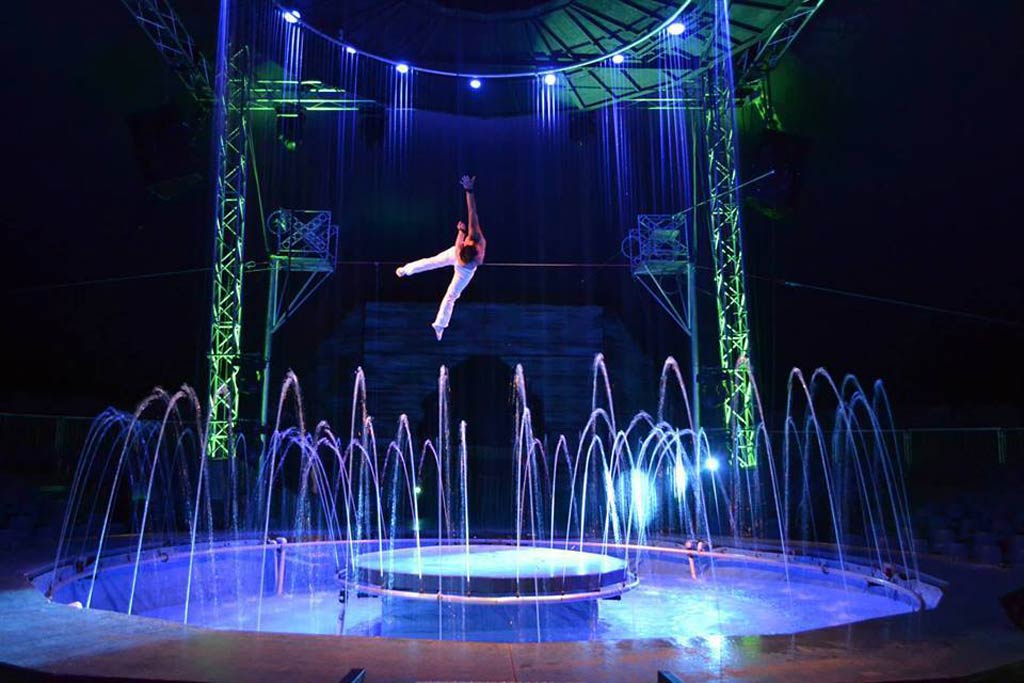 Let's go to the Cirque! GIVEAWAY!
We are so excited be giving away TWO Family Four-Packs! These tickets are for the show on Saturday, February 6, 2021 at 1:30 pm. Tickets will be delivered digitally.
You can get up to four entries! First, subscribe to our newsletter. Next, you have the option of getting an entry for liking/ following us on Instagram, Facebook, and/ or Pinterest.
The giveaway starts today and ends on Friday, January 29th at 9 pm. Winners will be chosen and contacted within 24 hours and you will have two days from notification to claim your winnings! Enter below! ⬇⬇⬇
Cirque Italia Tickets – Family Four Pack
Good luck!