Beat the Heat at WC's FREE Indoor Playground & Splash Pad
The Woodlands Church – Play All Day!
Woodlands Church has evolved from Kerry and Chris Shook's Fellowship of the Woodlands, which was founded in 1993, to a weekly gathering of 18,000 friends. Their goal was to create a place where "people experience Christ rather than man's creation of religion…[in] a safe and loving environment where people from all walks of life should feel at home."
Part of this passion led to the largest play structure in Texas – that is not only open to the public but is a place to relax, spend time with friends, and enjoy your family in a comforting and friendly atmosphere.
Cost: Free!
Hours of Operation: Monday-Friday, 9 am – 4 pm (open to the public), Saturday & Sunday – Reserved for Church Use Only
In summer be sure to verify hours due to changes from VBS.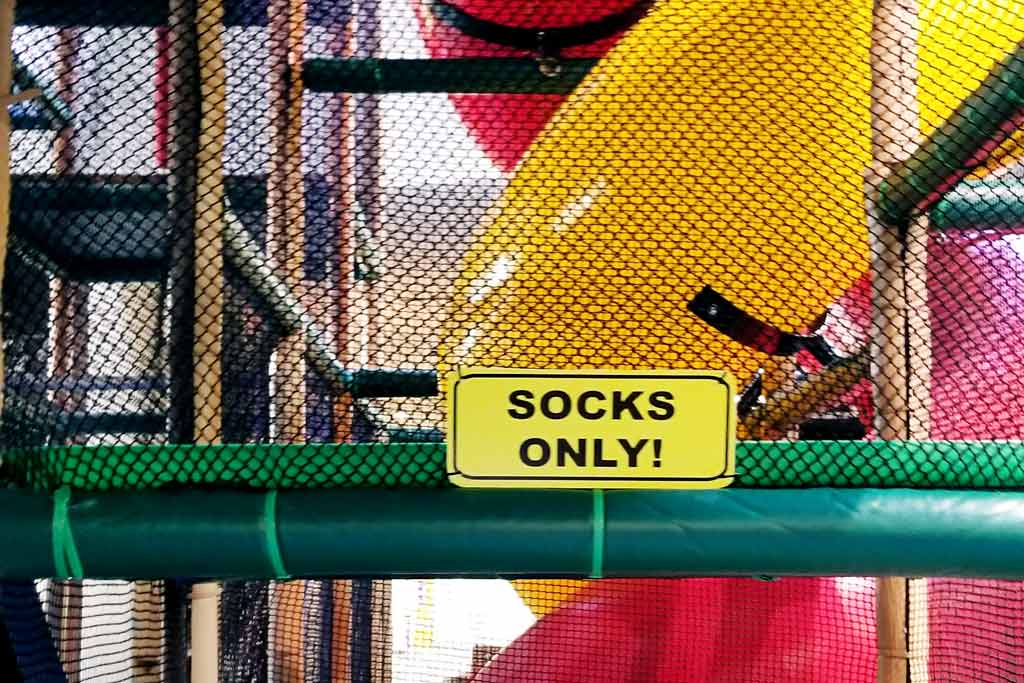 Getting There
The Woodlands Church campus is large but thoughtfully laid out. Whether you enter from Gosling Road or 242 follow them until you come to the main "hub" – there is a large cross at the center of a small well-manicured fountain.
Follow the signs to the Kids Ministry and you will find a parking lot that is a little closer, but really any of them will lead you to the same place.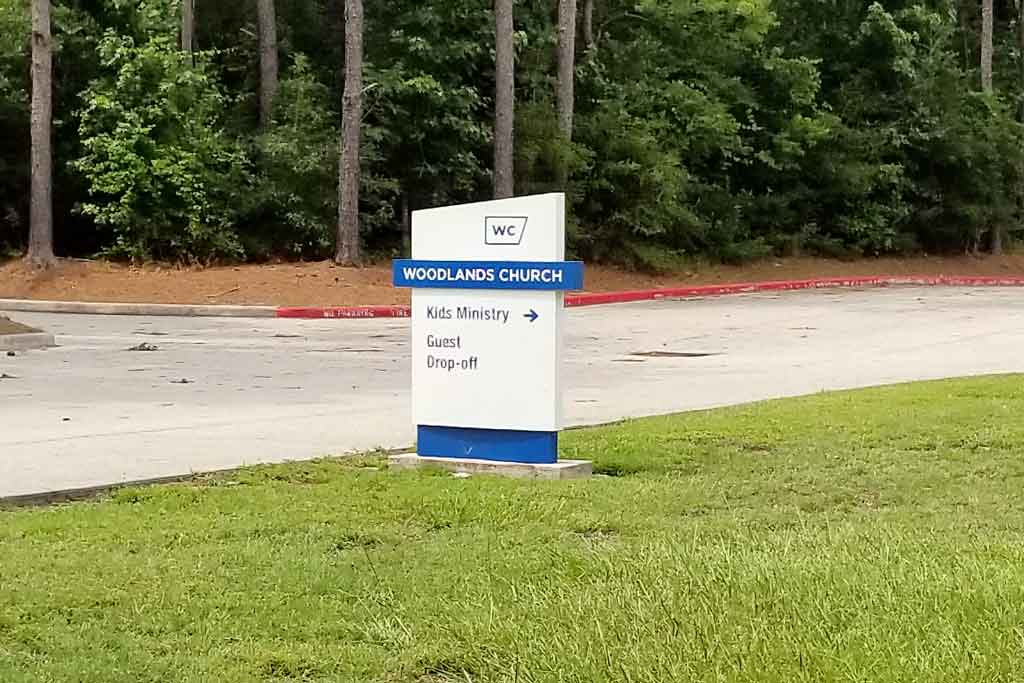 If you park in the Kids Ministry lot you will be on the back side of the building. There is an outdoor playground and if you follow the path around to the front you will pass by the Splash Pad. Turn toward the wall of windows that says 'Cafe & Trading Co.'
You have arrived!
The Experience
Entering the building the first time is an experience in and of itself. At first glance, you are in a coffee shop with the most amazing play structure.
At the same time, you are in a shop full of beautiful crafts and goods that have been brought in from around the world as part of the WC Trading Co.'s mission of "to help empower others to break the chains of poverty …to reach their God-given purpose …[and] to give artisans from remote parts of the world a global voice simply by shopping with purpose."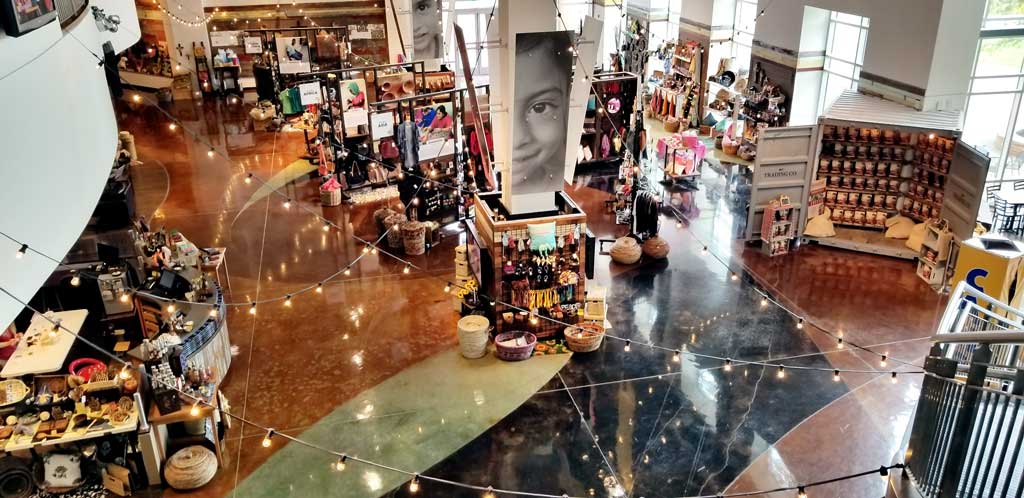 At this point, your kids may already be gone, beckoned by the 22-feet of swirling whirling slides.? Make sure they have socks then find a place to get comfortable.
Restrooms are readily accessible and there is a separate area at the base of the main structure just for four and unders.
One unavoidable "con" of a set up such as this is that there are multiple places to enter and exit.
The "pros" certainly outweigh this and you and your kids will have a great time!
---
Location
The physical address is: 1 Fellowship Dr, The Woodlands, TX 77384
Know Before You Go
The Play Area has Two Sections: One for toddlers only (4 years of age & under) and one for children 5-12 years of age.
Socks must be worn at all times while playing and can be purchased on site for a small fee.
The structure is on the campus of a Christian church but, like all churches, everyone is welcome.
The splash pad does not have posted hours and may be on when you get there, bring your "getting wet" supplies – just in case!