The Outdoor Education Center at Camp Olympia
Thank you to the Outdoor Education Center at Camp Olympia for sponsoring this post dedicated to leading kids into nature and scientifically exploring its marvels.
The Outdoor Education Center (OEC) at Camp Olympia is a way to bring your students' STEM learning into a real-world hands-on environment. Situated in the Piney Woods of East Texas on Lake Livingston, the Outdoor Education Center at Camp Olympia is a beautiful, unique learning environment that both students and teachers rave about.
Specialized staff, trained in best practices for outdoor education, will customize a program to fit your students' learning goals. If you are focusing on Aquatic Ecology expect to get wet and step directly into the learning opportunities by being on (and in) Lake Livingston. Likewise, a conservation project will not merely be a pen to paper theory. You and your learners will be out in the forest with your hands in the dirt removing invasive species, planting trees, or studying decomposition.
Whatever the educational goal, the OEC will maximize your students' learning through day programs for Kindergarten – High School or overnight programs for 3rd Grade – High School. The curriculum can be tailored to suit and then applied, immediately and in context. Learning will be memorable and deep.
What Can You Do at the OEC?!
WHAT TO EXPECT
Before You Arrive
The Outdoor Education Center at Camp Olympia's mission is facilitating authentic learning experiences in nature. In addition to hands-on learning, students will grow in confidence, enhance critical thinking skills, and develop teamwork. Not to mention, the Outdoor Education Center's directors are industry leaders with years of experience teaching outdoor education in the East Texas environment. They are committed to providing an outstanding and memorable educational experience for each group.
Expect the staff to work closely with group leaders to plan a full-service outdoor education field trip customized to your school's needs. From a day outing to a week-long retreat the Outdoor Education Center is designed to facilitate exceptional quality of hands-on, educational programming.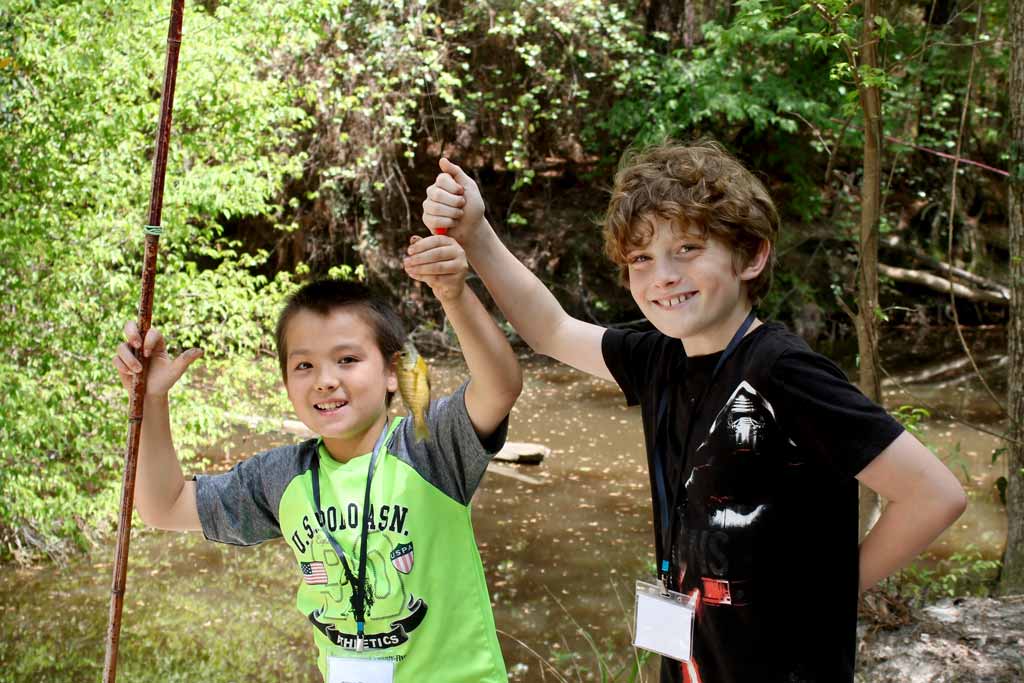 Outdoor Education Center Staff has developed a TEKS aligned curriculum to meet the needs of various grade levels. Additionally, they will coordinate activities and lessons that are engaging and fun for the students!
For the past 40 years, Camp Olympia was under an exclusive partnership with HISD. Now they are excited to introduce programs like ecology, horseback riding, orienteering, and more to all the school districts and private schools in the region.
At Camp
Camp Olympia has an extensive facility that can accommodate up to 400 people. Correspondingly, the Outdoor Education Center recommends that students staying for overnight visits be in at least 3rd grade and have chaperones staying with them at a minimum of a 1:10 ratio. The OEC is not only for large organizations. It should be noted, groups as small as 30 and weekday field trips can often be accommodated. Just reach out and ask!
The facilities include cabins, dining hall, courts/ fields, an archery range, pool, boat dock, campfire, horse corral, mini-golf, challenge course, fishing spot, meeting rooms, and an amphitheater.
Accommodations & Dining
Each cabin has a beautiful view of Lake Livingston. They are heated and air-conditioned for year-round use and can sleep 14-20 each. In addition, cabins are oriented in clusters so specific groups can be accommodated, with girls and boys' cabin clusters kept separately. Bed linens and towels can be provided.
The Chow Hall will do all the cooking and cleaning! There is an on-site chef and staff. Meals will be arranged in advance between the camp staff and school leaders to accommodate your school's size and dietary requirements. Of course, a cookout with s'mores is also a fun option!
The Great Outdoors
The main thing your school can expect from the Outdoor Education Center at Camp Olympia is for nature to be the classroom! There will not be much time spent indoors, as the outdoors will be your learning and playing stage.
The Outdoor Education Center can run single day field trips or multi-day/night trips. The staff is happy to customize the length to best suit your group's needs. The program is developed and led by certified teachers, with specific training on outdoor and environmental education.
WHAT YOU CAN DO
The benefits of outdoor education are numerous and well documented. The OEC at Camp Olympia, due to its prime location and facilities, offers a variety of lessons and activities for school groups. The OEC staff will work with school leaders ahead of time to customize a schedule packed with learning and fun. A student who may struggle within the confines of four walls will have the opportunity to flourish and get active at the Outdoor Education Center.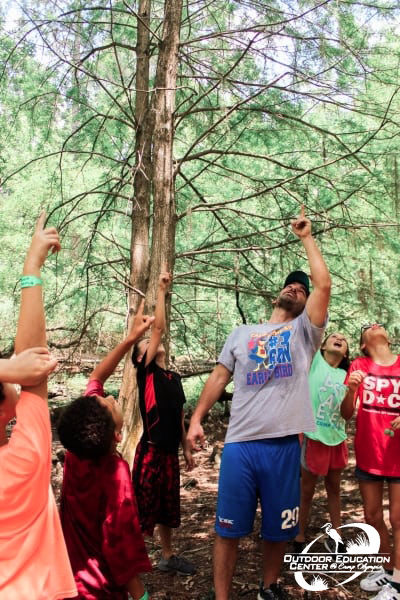 Forest Ecology:
Explore a forest ecosystem while practicing scientific methods of observation and inquiry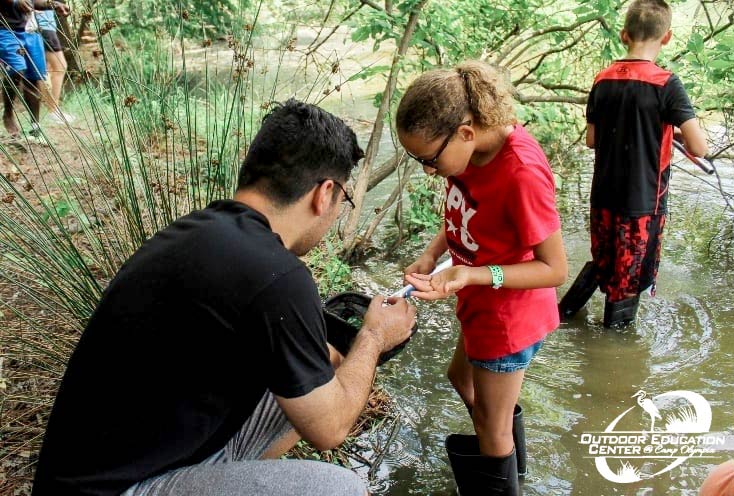 Aquatic Ecology:
Collect and identify organisms from Lake Livingston to create an aquatic food web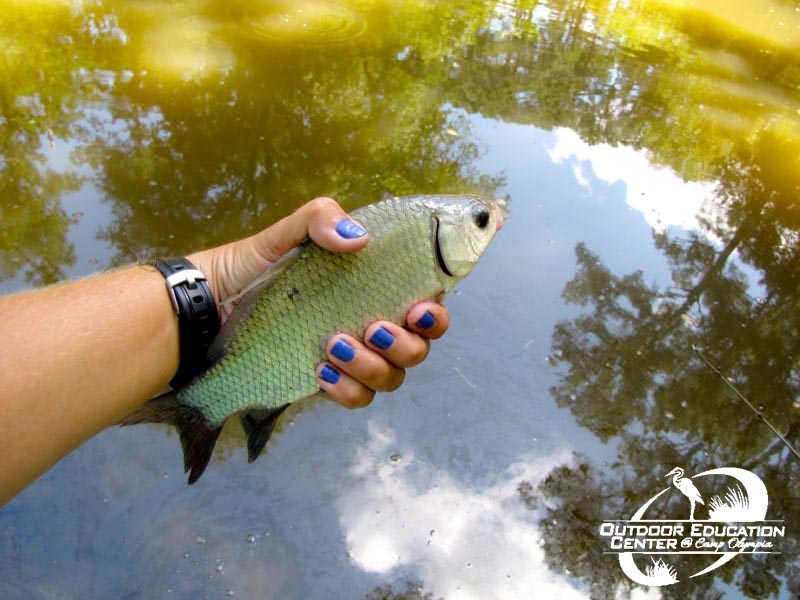 Fishing:
Identify the form and function of adaptations of caught fish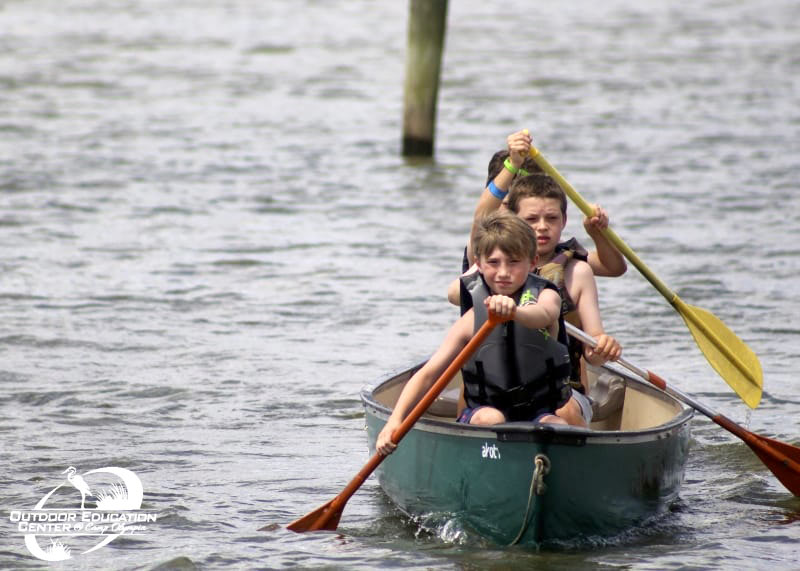 Canoeing:
Work with a partner to control a canoe and discuss paddling as an experiment involving force and motion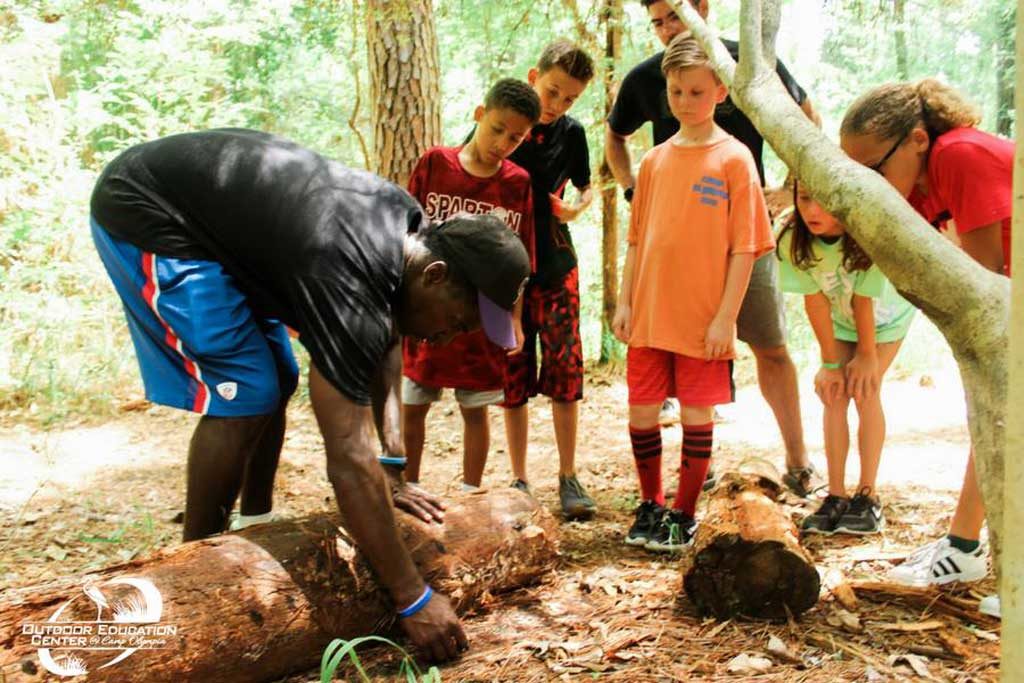 Conservation:
Work on a conservation project such as a wildlife survey, habitat improvement, tree planting, or invasive or exotic removal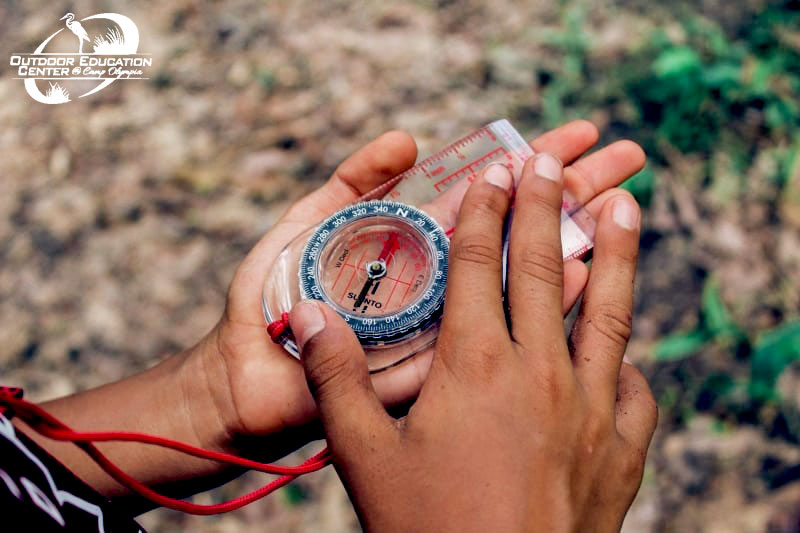 Orienteering:
Use a compass to find degree bearing and navigate through a series of secret messages to solve a riddle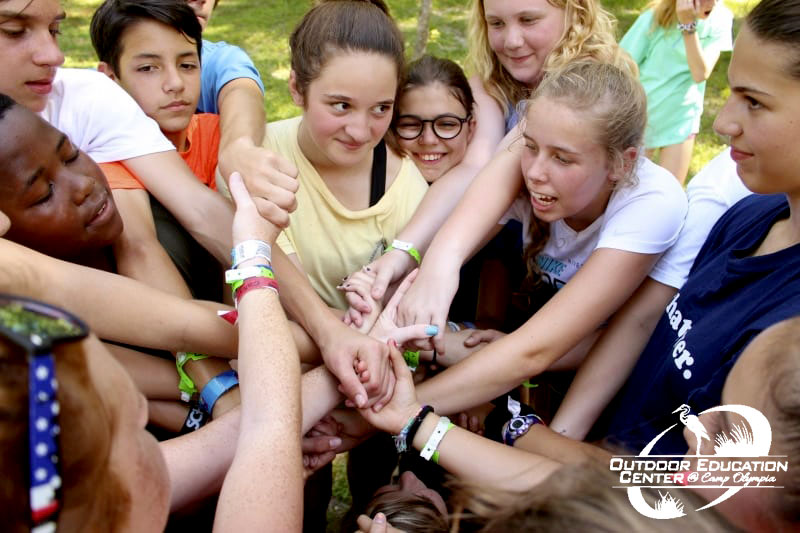 Team Building:
Engage in critical thinking, problem-solving, and cooperative learning to reach their goals through fun and challenging tasks with encouragement from peers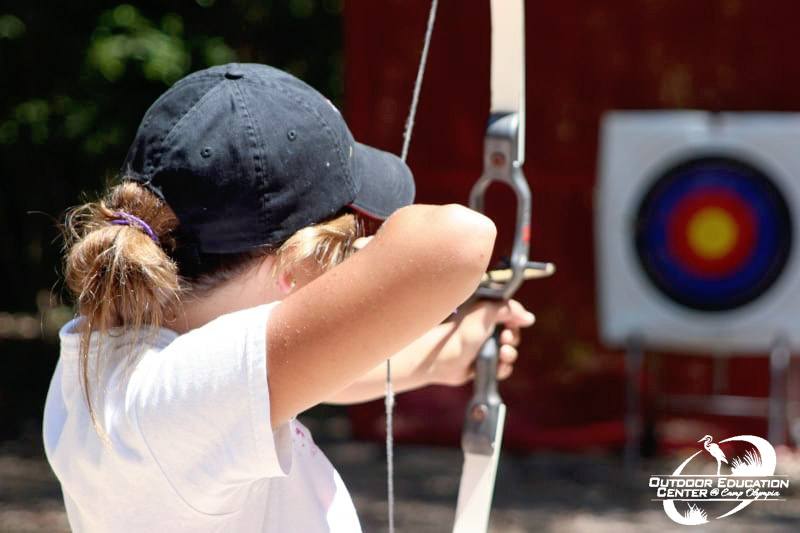 Archery & Riflery:
Learn range safety and basics to hit a bulls-eye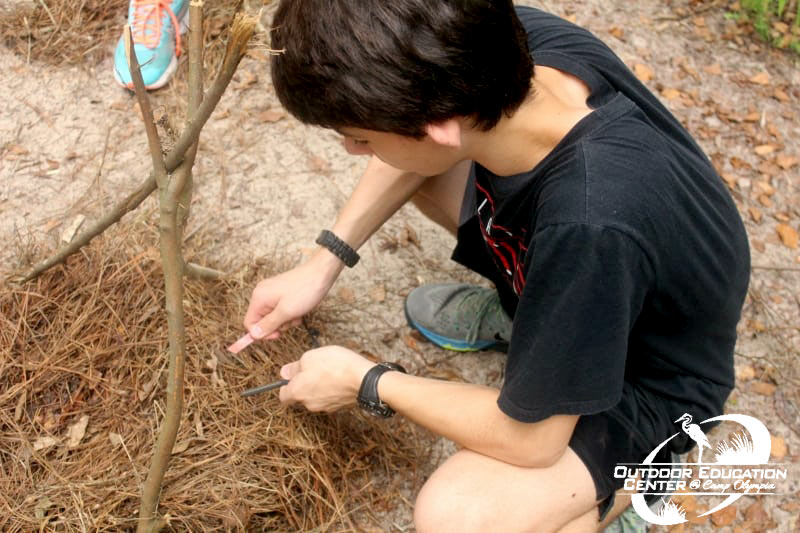 Other activities:
Challenge Course, Horseback Riding, Gardening, Geology, Astronomy, Texas History, Sports & Games, etc.
AVAILABILITY/ SEASON
During the summer months, Camp Olympia is a traditional summer camp – full of 6-16 year-olds enjoying adventures with their friends. However, throughout the rest of the year, September through May, the camp can be booked for Outdoor Education Center programming by all types of school groups.
The Outdoor Education Center is open throughout the entire school year regardless of temperatures — rain or shine! Science and the outdoors know no limits! But, to make the experience more enjoyable, the cabins have heat and air conditioning.
To check specific availability, visit their Calendar and submit a request for more details.
GETTING THERE & CONTACTS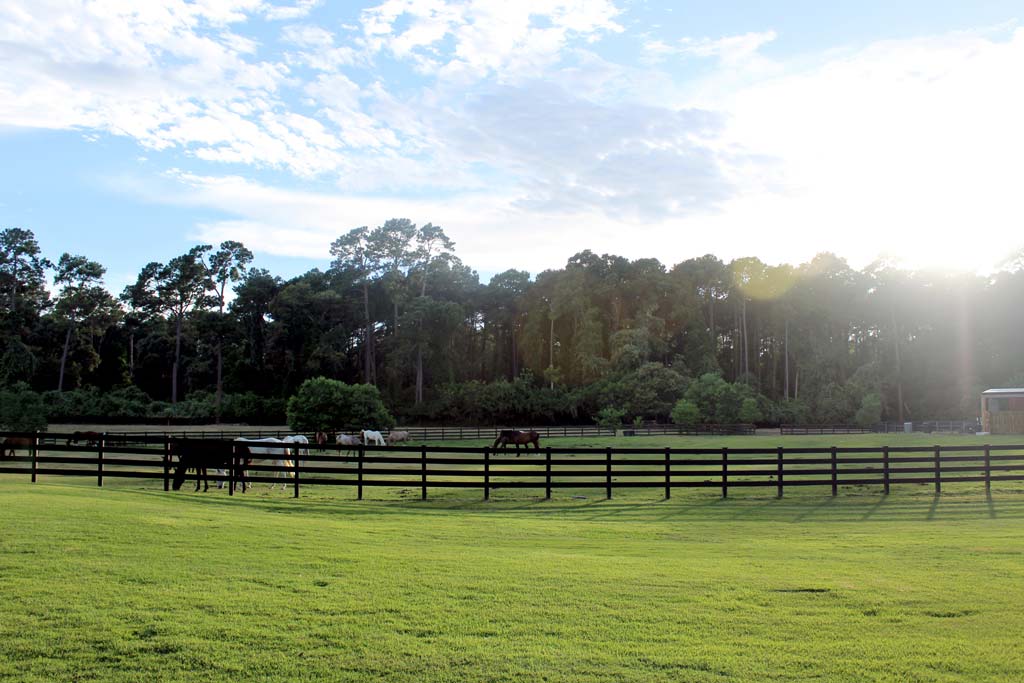 Camp Olympia is situated on 101 acres of private land in Trinity, TX. Much of the camp borders the northern side of Lake Livingston. Comparatively, it is located approximately 90 miles north of Houston in the Piney Woods of East Texas and less than 200 miles from Austin, Dallas, and Waco. For many, the adventure begins with a simple one to three-hour drive!
(936) 594-7074 | Facebook
723 Olympia Dr, Trinity, TX 75862
Are you ready to introduce your students to an immersive outdoor learning experience!?

For more information & details visit
Camp Olympia's Outdoor Education Center.