San Antonio to Fort Davis – Balmorhea and the McDonald Observatory
BBRT Day 2: Onward to Balmorhea! …but first Breakfast!
We checked out of the Omni and (though the kids were ready for Balmorhea) headed out for breakfast. If you are already in downtown San Antonio you are very near Lulu's. And, if you are very near Lulu's you should probably go. It is a bit of a hole in the wall diner with a big-busted photo stand-up out front that I could not get my kids to take a picture with. But, there is a three-pound cinnamon roll. And, it is glorious!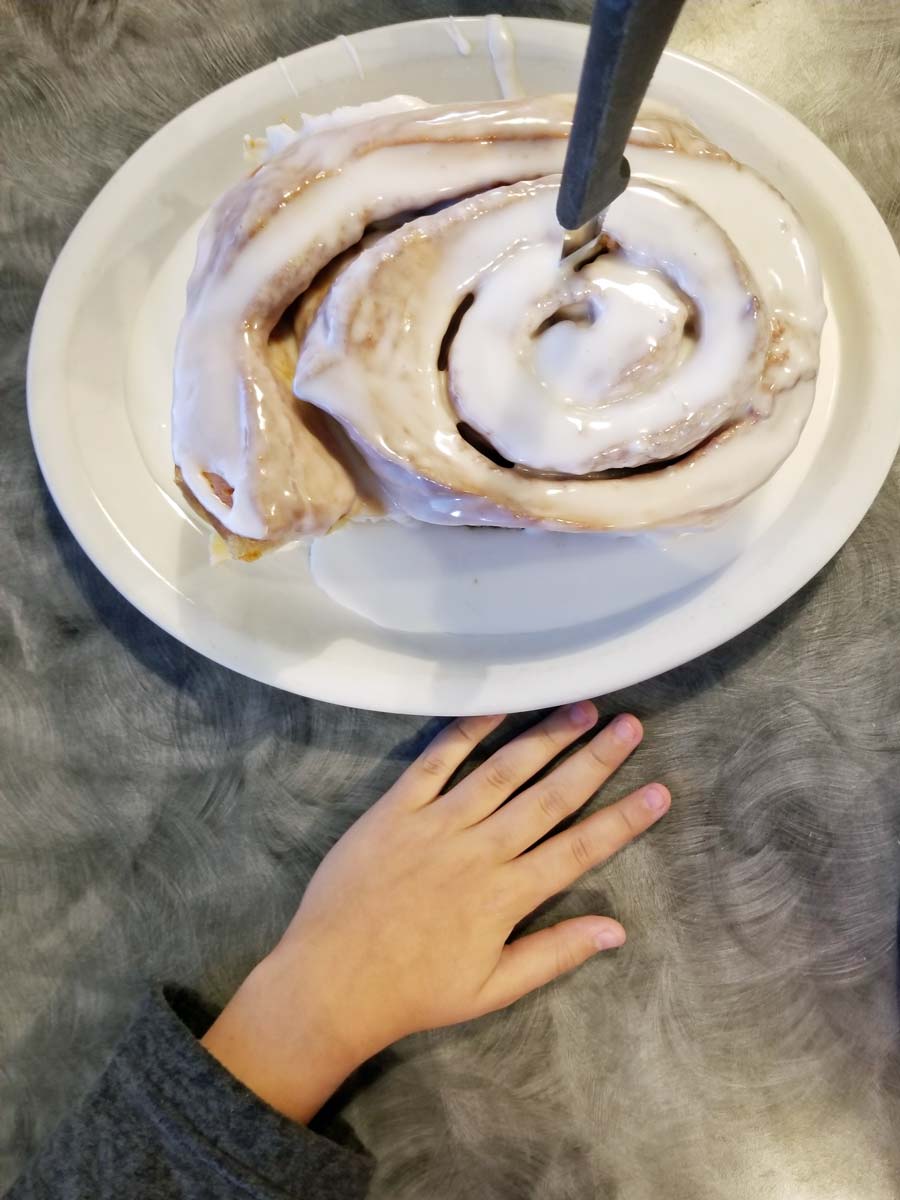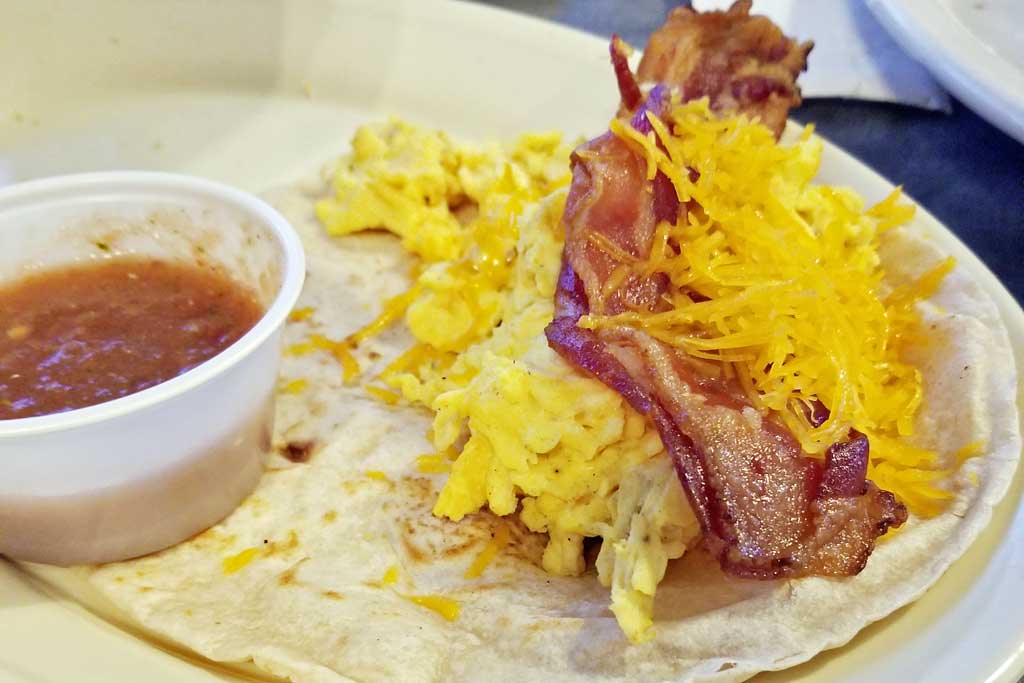 Their other food is really good and quite budget-friendly. On the weekends you'll want to get in before the rush. We arrived around 8 a.m. and there was no wait. If you don't want to eat in, they package up that cinnamon roll to go…
From Lulu's, we made a grocery run at HEB, then hit the road.
Balmorhea State Park
This day had a large chunk of driving involved but we decided to let the kids eat snacks in the car and try to hold lunch off until we got to Balmorhea SP. With one pit stop and one gas stop we left HEB around 9:45 a.m. and pulled into Balmorhea around 3:00 p.m.
In all fairness, this may be hard to pull off with younger kids, as mine were starving when we got there…until they saw the Balmorhea pool! Then we had to drag them out to eat food after an hour of swimming.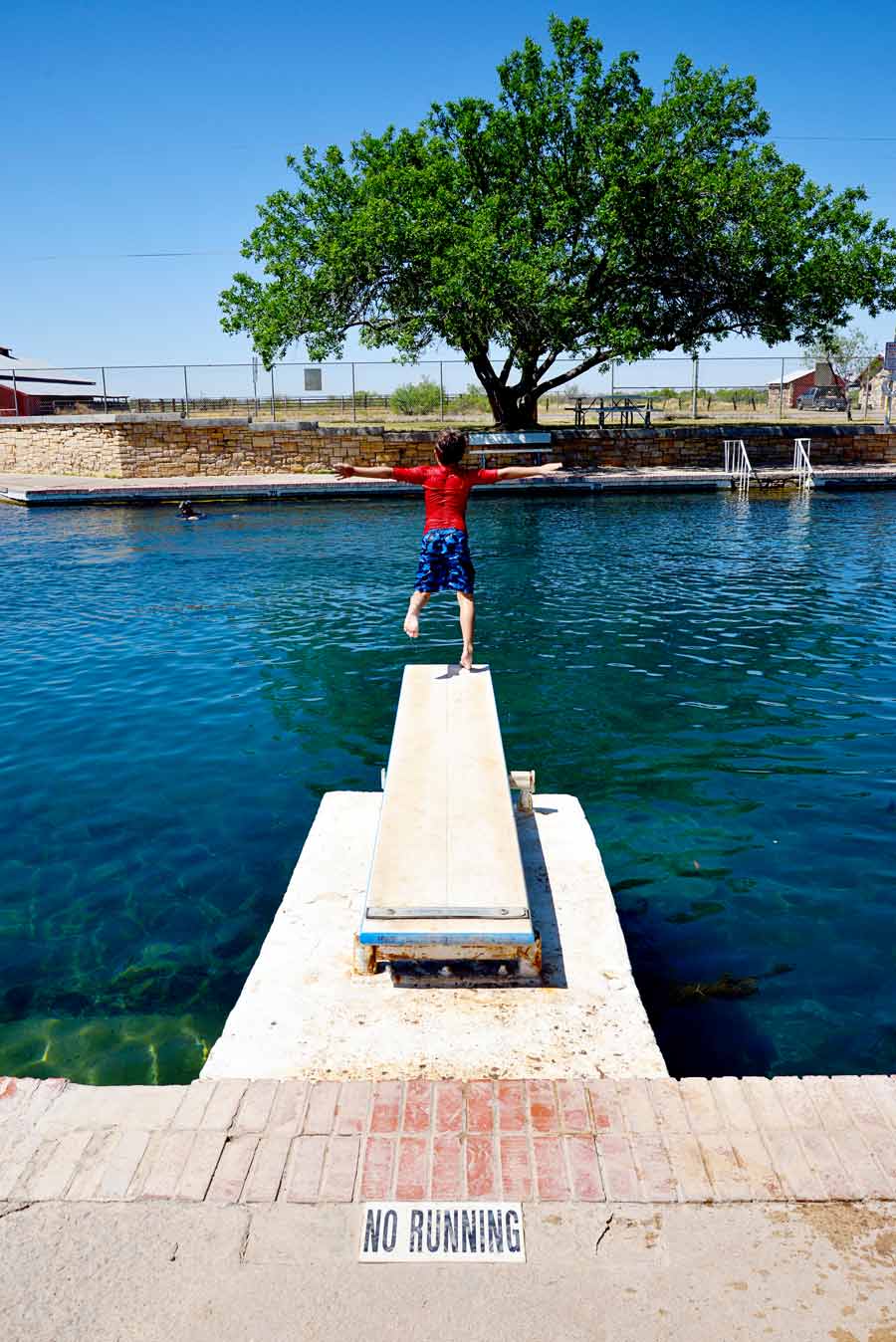 Depending on the time of year access may be hard anyway as they limit day use visitors to 1,300. They open at 8 a.m. and sell 1,000 passes then issue 300 passes for those who wish to return after 3 p.m. During summer Balmorhea SP is pretty active on their Twitter feed updating the ticket status.
In fact, if you have any questions I would call first to verify because what you think should be open or happening may not be. For instance, thankfully, we did not plan on eating in the park but the cafe said it would be open and was not. This is something you should get used to doing in this part of Texas because the Internet information may not be current.
Even though it was a Saturday we went for it since we knew we would be getting in late anyway. It was awesome! There were less than 50 people in the whole place. Balmorhea is pretty spread out so we really had as much room as we wished.
We spent a very leisurely time making lunches and letting the kiddos swim. They loved how the small fish swarmed around them. We also saw a large black catfish and a spiny smooth-shelled turtle (which, this homeschool mom had to correct someone who was loudly proclaiming there was an alligator snapping turtle in the pool).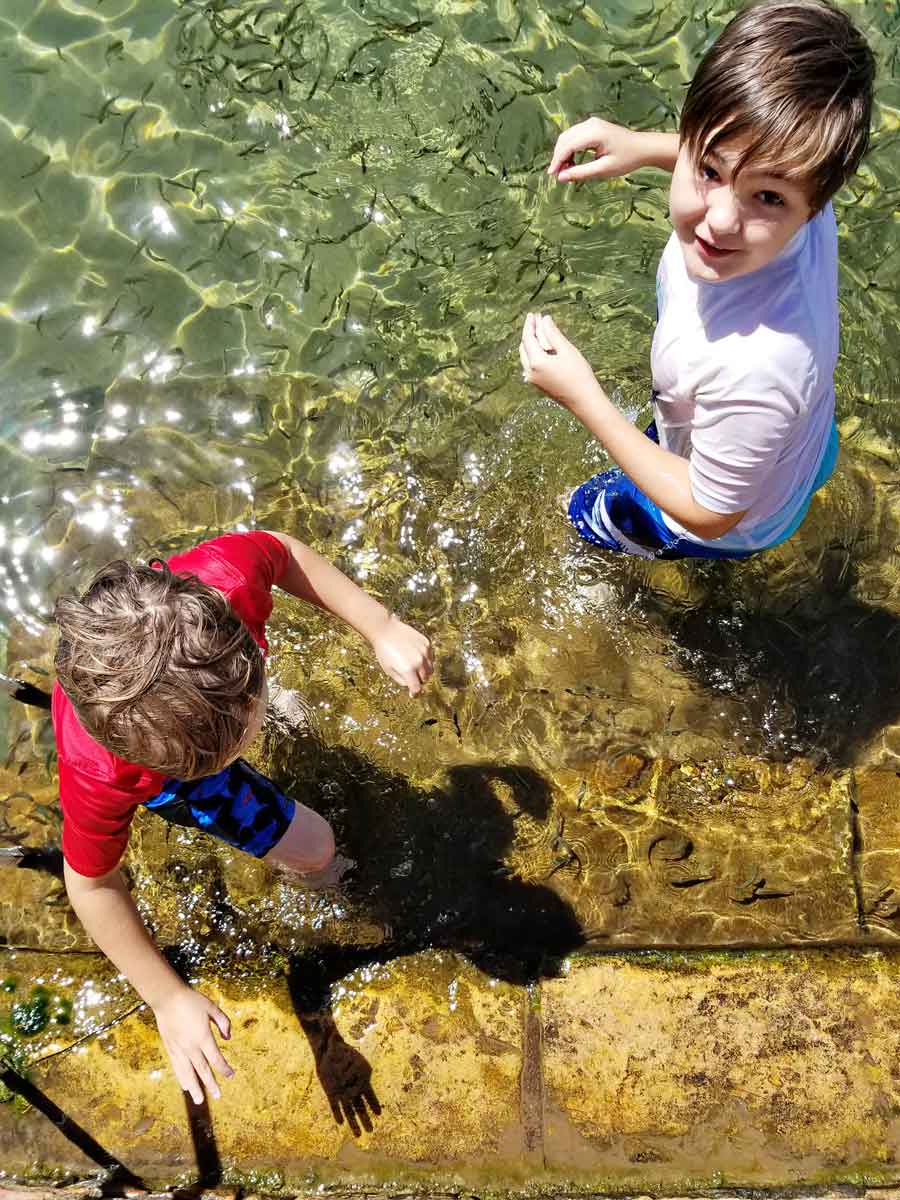 The water is a consistent 76 degrees year-round and crystal clear. There were a few groups of divers there as it reaches a depth of around 25 feet. And, even though Balmorhea is a large pool I would definitely have mom-anxiety if we had been there with 1,000 other people! Too much chance of not seeing my kids and it is 'swim at your own risk' so… ugh, makes me tense up just thinking about it!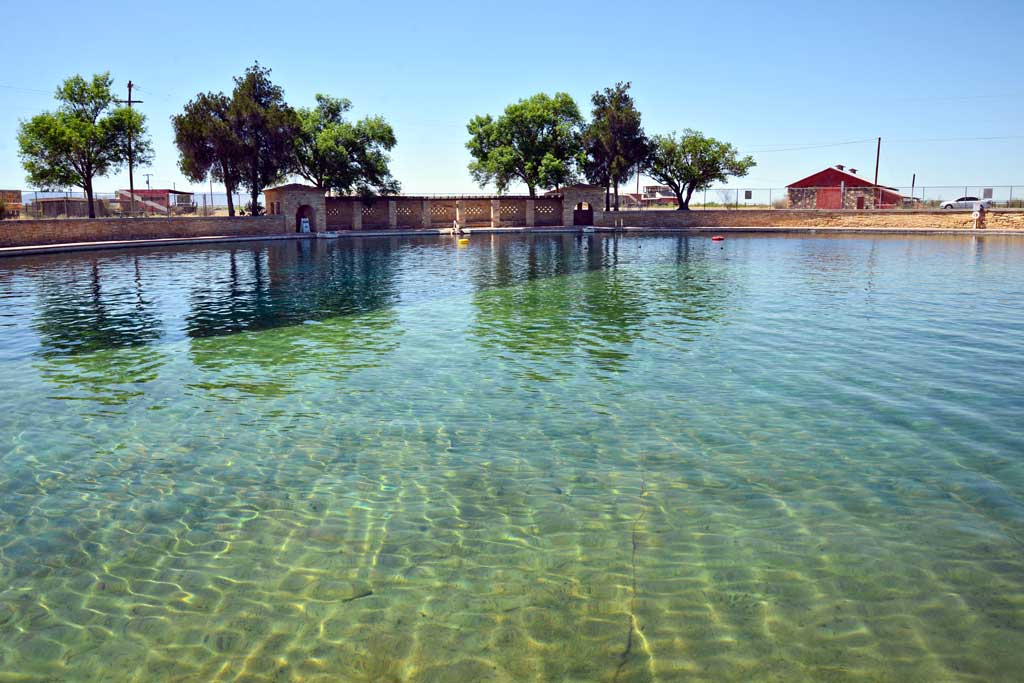 Fort Davis and Disaster Strikes
From Balmorhea, we proceeded to Fort Davis, which is only about a thirty-minute drive. We originally booked a room at the Indian Lodge at the Davis Mountains State Park, but their renovations forced an extended closure and we were canceled. Fortunately, there are several places to stay in Fort Davis. We chose the Stone Village Tourist Camp which is set up motel style where you can pull up in front of your room.
The rooms are very clean and spacious. We went for the Suite (about a $10-$20 difference from the basic rooms) so we had two rooms, one for the beds and a second with the bathroom off it with a small kitchenette area with a table & chairs, mini-fridge, microwave, TV, etc. In the same lot, and run by the same proprietors, is the Stone Village Market. If you were worried about being unable to find organic look no further than this little market. It is basically a tiny Whole Foods, complete with sandwich bar.
We really enjoyed the motel. It had a great laid back vibe and everyone was really great. It also has something rather unique, Camp rooms. Which are basically screened-in patios. They use a communal bathroom but are also very nice. While we were there a cycling group was using them. They were riding bikes all the way to Big Bend (wowza!).
All that was the good part, now as I started getting everyone sorted out for the evening came the panic as I realized we left the bag at home that had ALL of our hiking boots! You know that feeling of shock when you just stand frozen trying to decide if you can actually do something or should just start crying. Yeah, that was me. I may have also eaten my feelings with a beer and leftover cinnamon roll…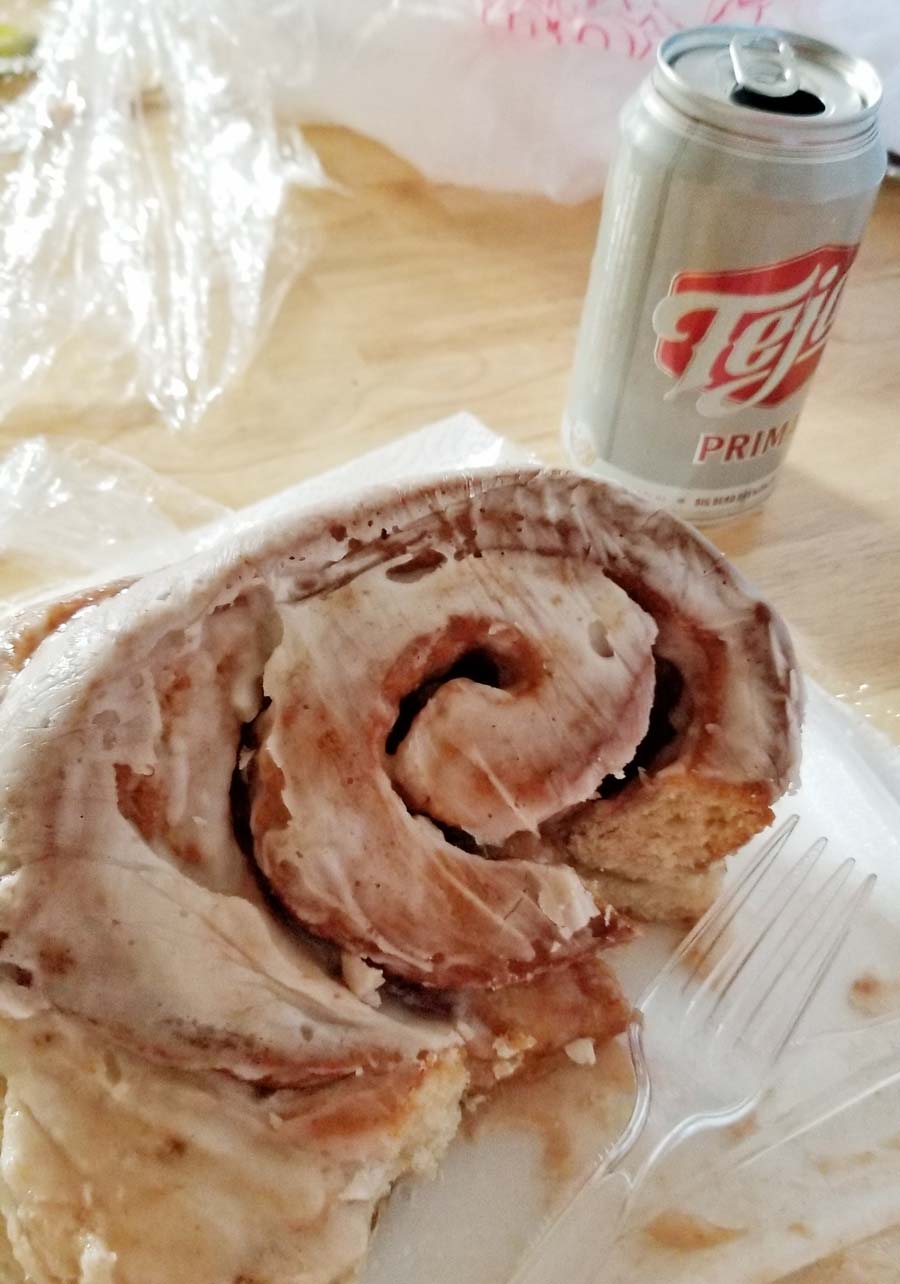 We had about three hours before the Star Party at the McDonald Observatory began which would cut it close to driving up and back to Fort Stockton which had the nearest Walmart. Fortunately, three out of four of us had tennis shoes. It was just that little one who lives in Crocs and flip flops we had to sort out.
The front desk suggested the Dollar General (which was a bust) and about that time my hero of a husband found a Stages on the map in Alpine. We do not have those in Houston but it is part of the Beall's family and with a call, we confirmed a full shoe department. Since Alpine is on the route to Big Bend the following day we put a pin in shoe hunting and got some dinner at the market before we bundled up to go to the Star Party.
Star Party at the McDonald Observatory
It is strange to think of the temperature fluctuations we encountered on this trip. This was our first wide swing. Earlier in the day the kids were sweating and swimming but later that night up in the Davis Mountains the temperatures dropped into the thirties. We bundled up but it is still cold and late.
The Star Party is amazing and worth it even if you have little kids. If they are little enough, consider a carrier or stroller and blankets so they can conk out. Older kids will also enjoy it and be fine. The in-betweens are where the problem comes in. Our ten year old grumbled about the cold but overall enjoyed the program. Our six-year-old is too heavy to carry for long, fell asleep during the constellation talk, and was unimpressed when he looked through the telescope and saw more dots. So, while he was a total trooper he was tired and certainly did not get out of it what older kids, teens, and adults did.
That being said, the museum area does have a great area that kids enjoy so even if you have to retreat inside it is a good inside to retreat to!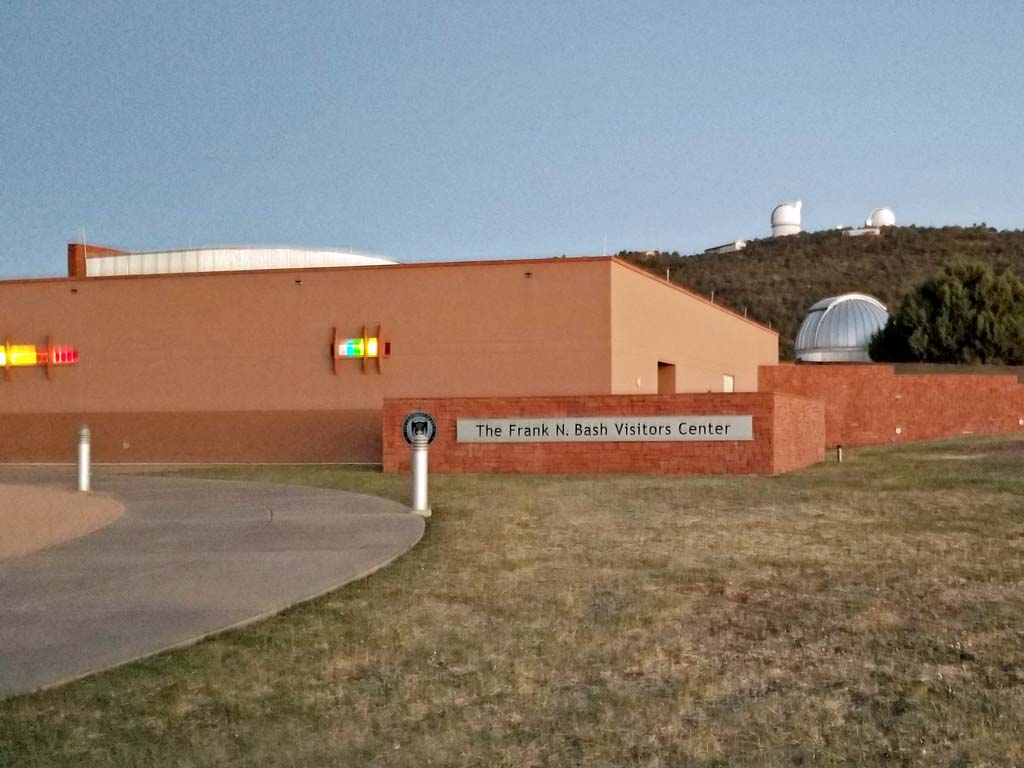 Despite the cold, it was perfect stargazing conditions. It was super clear and the constellations were pretty easy to see (especially since the lecturer had a laser beam that was strong enough to signal God).
We all had mixed feelings about the telescopes. There were several to choose from and we just sort of got in random lines (I guess we could have shimmied up to ask what we were going to see, but we didn't). Some were certainly more impressive than others. Seeing galaxies is pretty amazing but you have to put your expectations in check. It is a telescope. So, even though you will see cool things you can not see with the naked eye it is not going to be an HD National Geographic special on the universe.
If you can hang out late and it is not too cold the crowds will thin out significantly. We left the observatory around 11 p.m. and hit the sack around 12:15 p.m. The drive is not that long, but it is windy and you should definitely be on the lookout for deer and critters.
I do sort of refer to this as our Day of Disappointments – yes, it's a little dramatic. First, the boots. Then Balmorhea – it is definitely worth doing and I am glad we went but there is a lot of hype around this pool. Maybe once all the renovations are done. And, lastly bison. I had to deliver the bad news to my six-year-old when we asked what he was most looking forward to and he replied, "Seeing wild bison!" Umm, no. Sadly, the wild bison of Texas are no more. Kids, you never know what you are going to get!
All in all, disappointments included, a great day with lots of adventures!