8 of Our Favorite Simple Outdoor Christmas Decorating Ideas
We like to do simple outdoor Christmas decorating. As much fun as a Griswald-esque lighting extravaganza is to see we like it a little more key and with all of the holiday hustle and bustle, it is about all we have time for. So we've scoured the web and rounded up our favorite simple outdoor Christmas decorating ideas that you can use today. From classic to fun we found a little bit for everyone!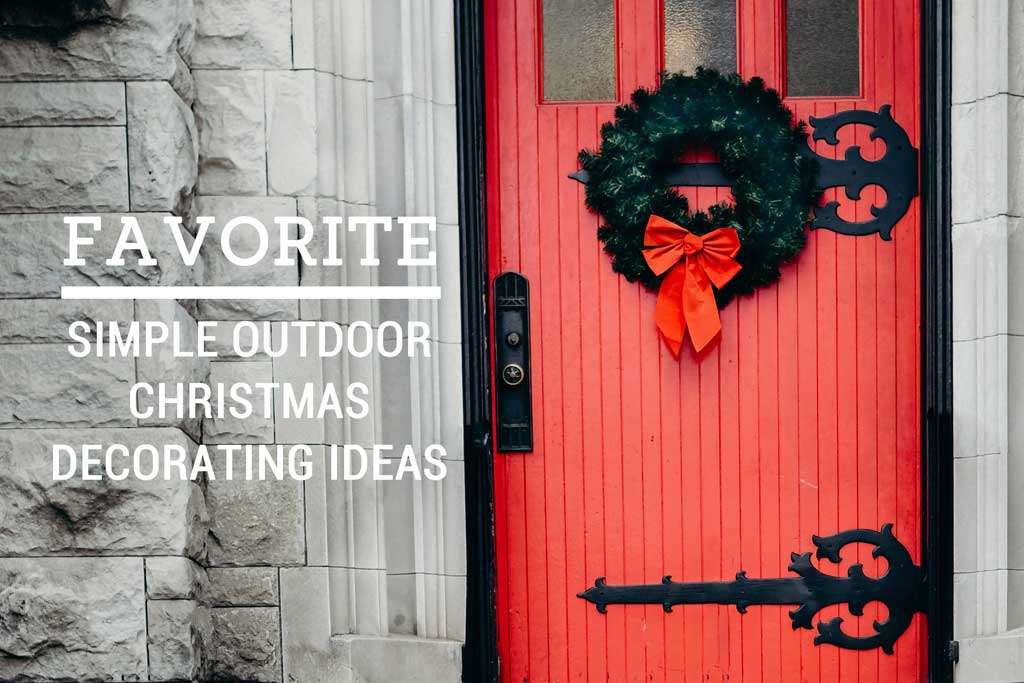 ---
Simple Outdoor Christmas Decorating
Evergreen Wreaths
So simple and classic! Use some ribbon to tie up your wreaths add a few swags and boughs and you are set!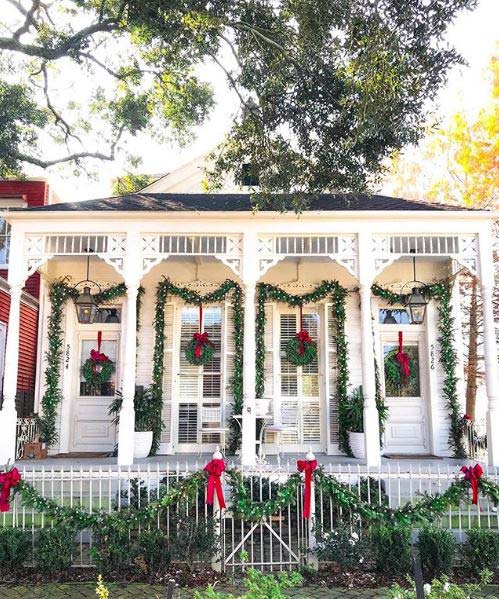 ---
DIY Gift Boxes
What I like about this is after a few Amazon deliveries, to acquire various sized boxes, you probably have everything else you need: brown mailing paper, ribbon, and a nice bit of greenery. What I especially appreciate is how versatile this one is. These are stacked in an upright planter but you could use bigger boxes and let them stand alone!
---
A Decorated Garage Door
If you have a front-facing garage decorating will cover a lot of landscape! These doors were created with red burlap (looks to be 12 inches wide) and hot glue. There are also companies that sell magnetic garage bows $50-$90.
---
Hanging Baskets for Simple Outdoor Christmas Decorating
If you already have these you can spruce them up with some inexpensive shatterproof ornaments and floral wire.
---
Porch Benches
A great wrought iron bench is beautiful in its classic simplicity. The holidays are a great time to give it a little Christmas cheer with some festive greenery, lighting, seasonal throw pillows, and a comfy blanket.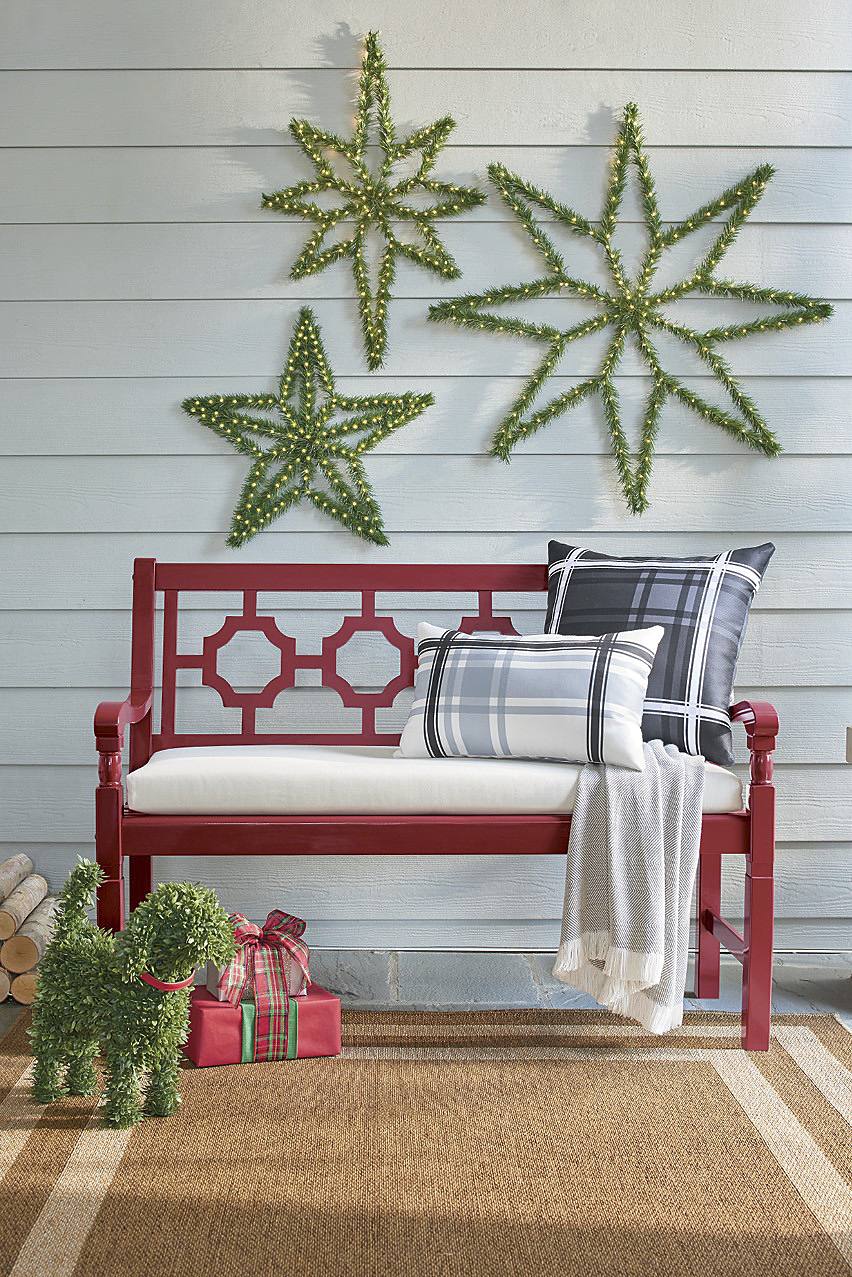 ---
Hanging Ornaments
If you have a porch hanging these oversized ornaments would take very little effort for quite a big impact. Or for a less expensive touch sturdy paper snowflakes!
---
Go Big with Bells
These DIY bells might be my favorite holiday project we've found! Individually, this is not a costly project but if you want to add a large cluster it could add up. If you plan for next year you can pick up light plastic planters for really cheap at the end of the season (For smaller ones these have a great shape for bells and you can get a set of 10). Be sure to grab paint specifically for plastic.
---
Poinsettias
At this time of year, there is almost no better simple outdoor Christmas decorating idea than poinsettias. They are naturally festive and quite affordable so you could cluster several sizes for quite an impact or just go big. Plus, they are in your front yard so pretty safe from household pets.
---
Happy holidays and check out more simple outdoor Christmas decorating ideas on our Christmas & Winter Pinterest board.
Enjoy Simple Outdoor Christmas Decorating!