Day 10, Wednesday, Oct 20:
I did not leave the apartment today.  Sometimes having a child who is not preoccupied with food is handy.  He wasperfectly happy eating an apple and a granola bar for breakfast and lunch.
Dave had a pretty hardcore workday.  He didn't even get back until after six.
We kept up our local theme and headed down to the marina.  There is a huge mall with enough to keep an American looking for upscale shopping busy for a while.  Mostly a big skip for us but the mall runs the length of the marina so we were able to head outside and dine al fresco.  It was pretty nice but, for the first time since we've been staying in this beachside town, it was actually humid.
Side Note: Apparently, there actually is a rather well-known Herzliya Hermit or Hermit House.  It's some guy who has squatted on some area of the beach and built a series of tunnels and chambers into the side of the cliff.  He's then used found things to
decorate and make his home functional. The government hasn't been able to move him since he set up shop in the 1970's.  Maybe in my younger and wilder days I would have gone to visit a wack-a-doo, but now that I'm a responsible adult it seemed unwise to take my young child to see a person of questionable stability.  It seems like Israel's answer
to the Beer Can House in Houston.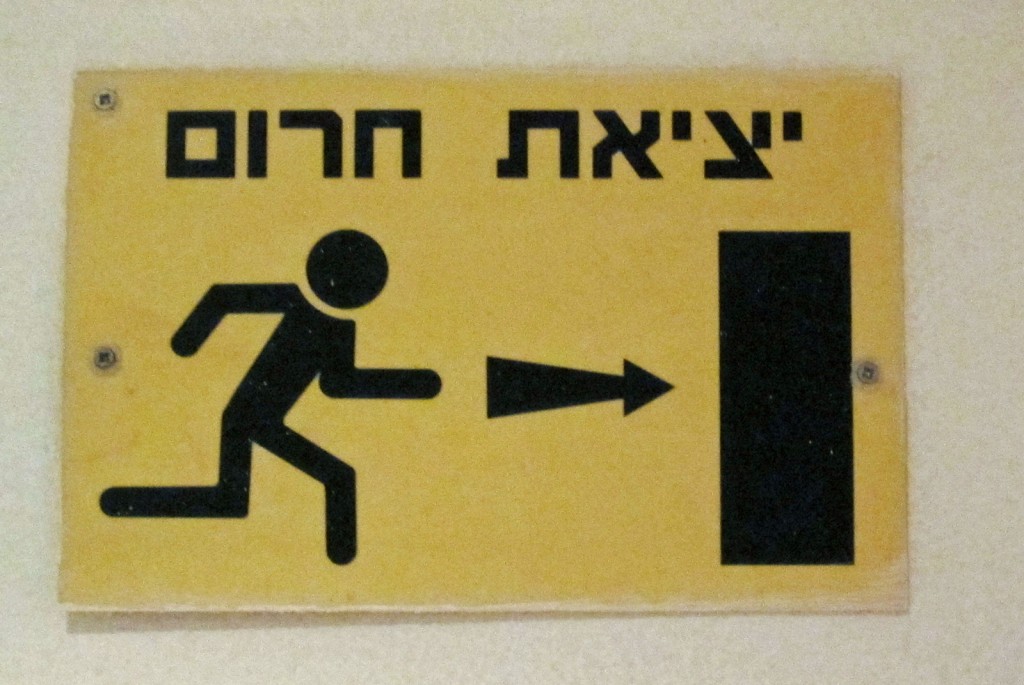 Previous Israel Post: Market Day in Tel Aviv
Next Israel Post: Old Jaffa