Foxfire Candle Works: De-lightful Family Fun
Foxfire Candle Works is a new family-friendly addition to northwest Houston. Directly off the main entrance to Vintage Park, their cozy shop is perfect for when you are looking for something a little different to do!
Foxfire is not just a candle shop – though they do sell a variety of 100% soy wax and cotton wick candles. The real fun is that you can mix your own scents. They have a wall of over 150 unique scents that you can blend to make your own custom candle.
They make the process easy and fun!
First, the amazing staff will greet you. The Hoke family is the owner and operators of Foxfire.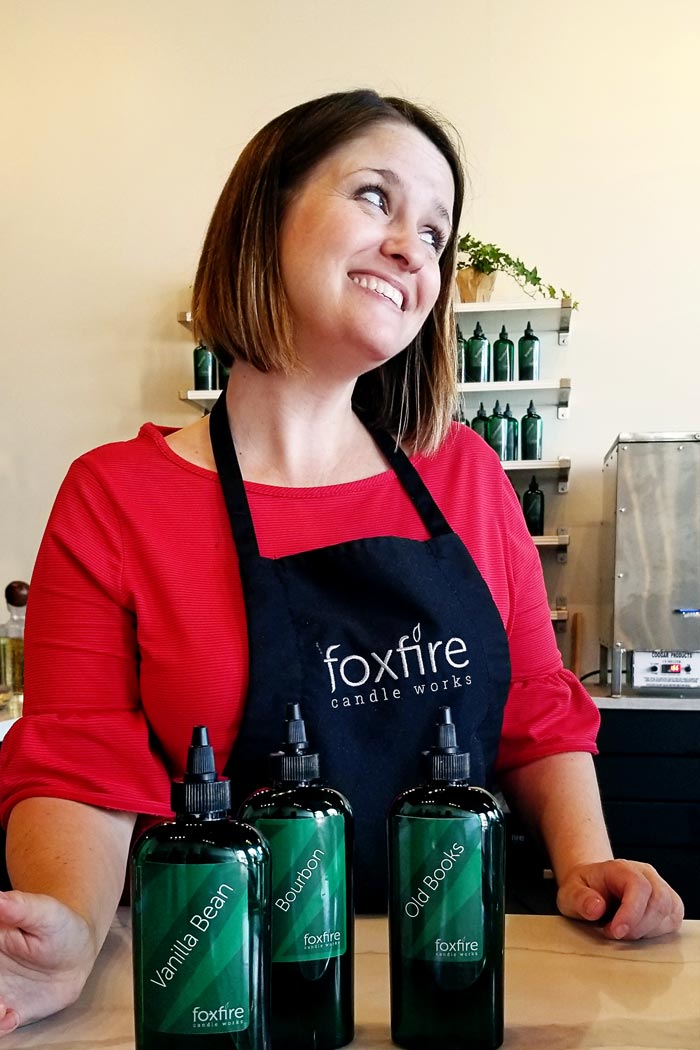 Then they will give you a mixing card and show you to the wall of scents. Here you can sniff until your heart is content. If there is something you want to smell you should be able to find it on the wall. You can go it alone or they can help you figure out exactly what mixes well with the Bacon, Absinthe, or the Champagne scents.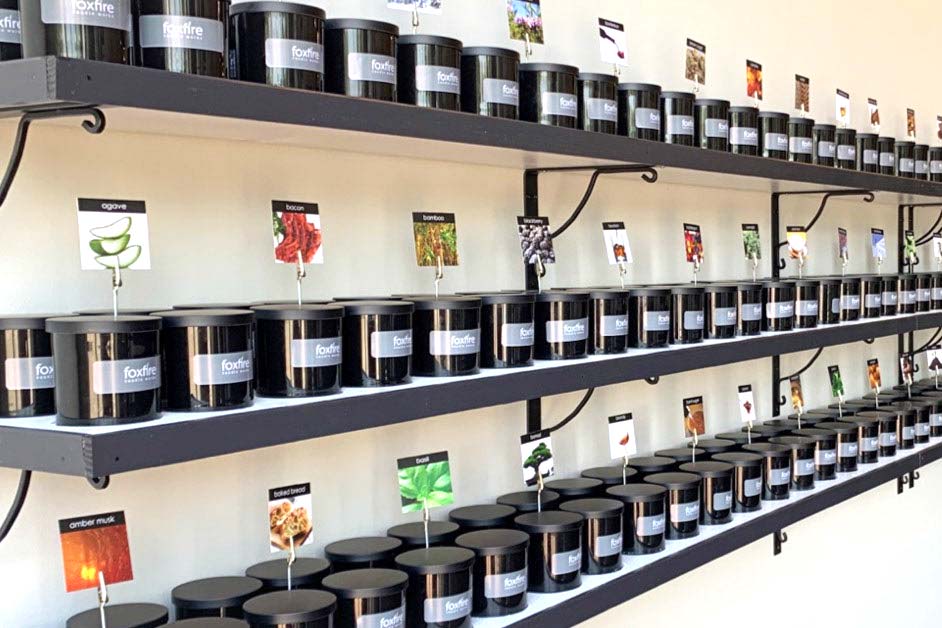 Once you have chosen your scents – they recommend no more than three to five, but you can get crazy – you chose a vessel and head over to the mixing bar. Here you will fill your jigger with your scent concoction. I went for Old Books, Vanilla Beans, and Bourbon. It seems to be a controversial choice but I'm committed to having my house smell like a book store.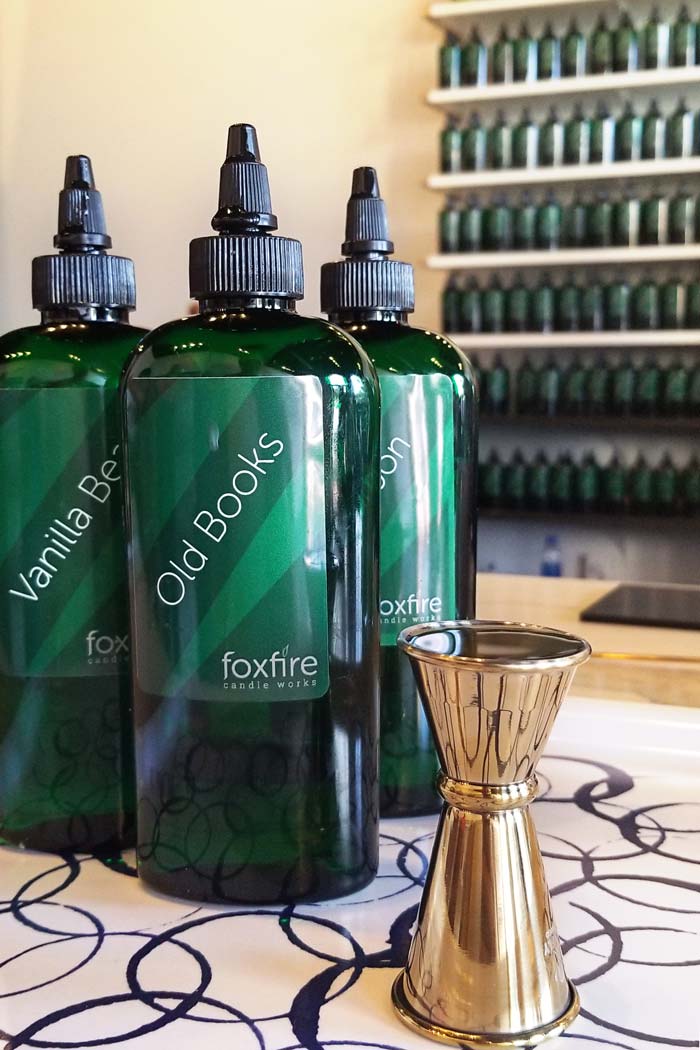 My son, on the other hand, went a different direction and chose a bit sweeter scent. His primary scent was Mango with elements of Earth and Mint. Which was surprisingly good.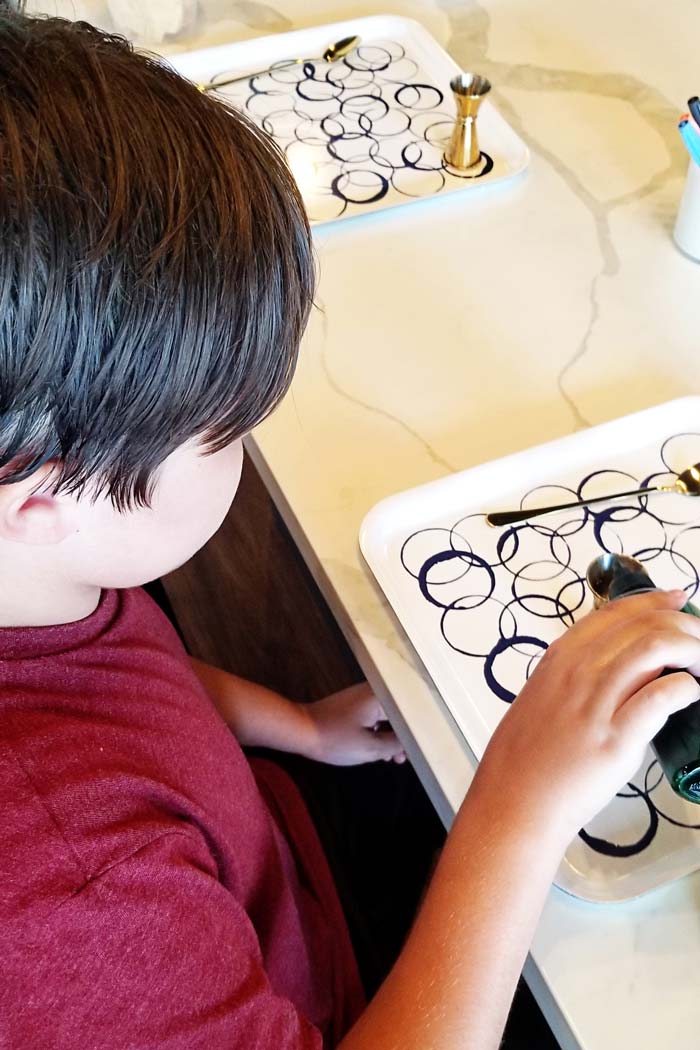 After you fill the jigger to the top it is time to assemble the candle. Your Foxfire host will fill your jar and then you get to mix in your scent. And then you stir, stir, stir! Do not give your wick too much thought they will help it stay in place as your candle sets.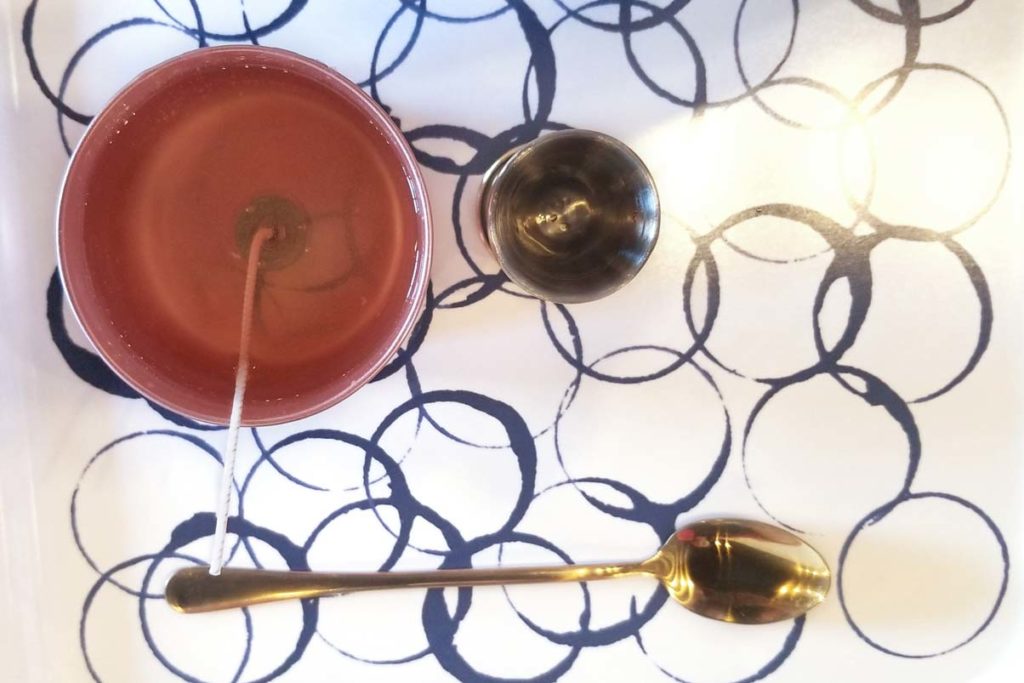 What's left? Dinner, drinks, a leisurely stroll. Whatever you want. The candle will need some time to set so you can go grab dinner and come back later or pick it up the next day. Or you can move on to your next concoction. Along with candles, you can also mix scents for reed diffusers and scrubs.
This is really one of those places where everyone in the family can be involved. Foxfire can also host parties, moms night out, and more. Their grand opening will be in mid-July and they will be open regular hours.
Check them out at: Foxfire Candle Works | 126 Vintage Park Blvd, Suite C | Houston TX | 77070
Connect: 832.458.5392 | Instagram | Facebook