Yes, the Boy Scouts Have Girls and That's Okay
#ScoutLife
Girls are joining Boy Scouts of America and it is okay.
Last year when the announcement was made that Boy Scouts was becoming co-ed and changing its name to Scouting BSA there was a small furor. Not the kind that shakes the world but the kind where grumpy people shake their heads and mutter under their breath, then quietly go on tirades in the privacy of their own homes after a few drinks. Many Boy Scout families were mad. Many Girl Scout families were mad. Many, many families could see the bigger picture and were a-okay.
Let me give you a little background so you know where I am coming from. We are a scouting family. My husband is an Eagle Scout, I was a Sea Scout (a co-ed venturing program that is part of BSA for ages 14 and up), both of my boys are scouts. We camped, we hiked, we made friends, we were scouts.
Now, as a parent and an adult, we are still scouting. My husband leads our son's cub scout pack. Before that, he was a den leader for five years. I run the training, activities, and a myriad of odd jobs for the pack. Our older son has moved into Boy Scouts but is becoming a den chief for our cub scout pack as well as working more independently as a scout. We camp, we hike, we hang out with our friends, but now we have to drive and do a whole lot more of the work and planning – and that's okay, it is our choice.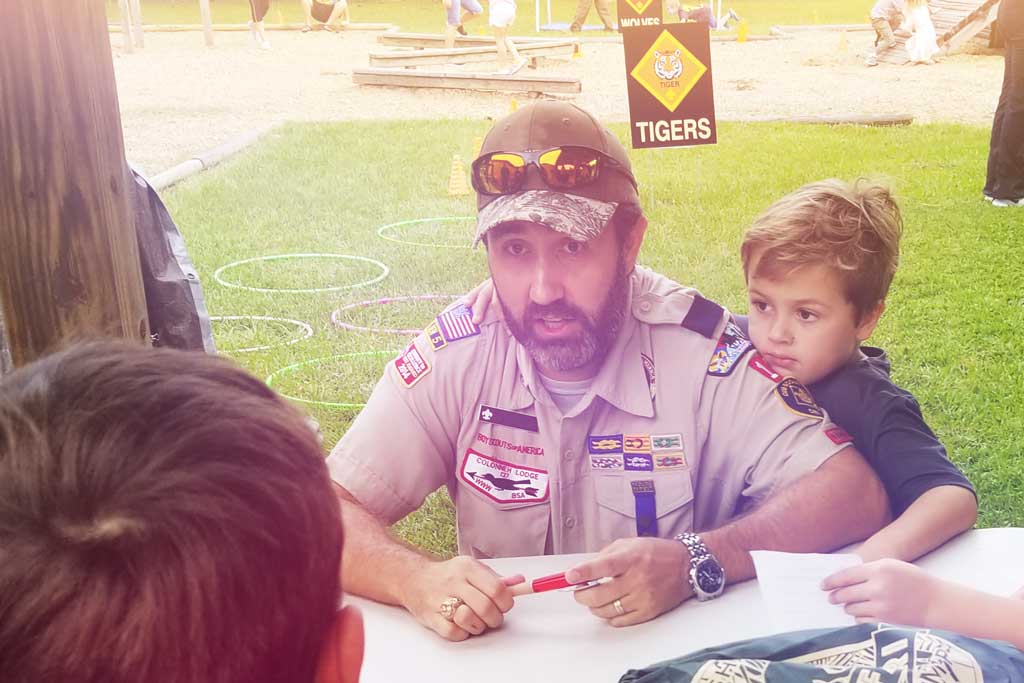 Back to the Girls
Before skorts became available as a uniform option, girls were part of scouts. This is because Scouting is a family activity. There is no way we could accomplish and do the amazing activities for our kids without family involvement. And, shocking but true, there are girl children in families. We have never banished them or said they could not participate because of their gender. Previously, they could not be a registered scout but they were still at Pack meetings, they were still at campouts, they made cars and got to race in Pinewood Derby. Scouting is for families and this is where the change came from.
I absolutely will never disparage the Girl Scouts. They are a separate organization that follows a completely different program and set up.? There may be a small amount of overlap but not enough that you would say the programs are the same and the Boy Scouts are trying to steal the girls from Girl Scouts. It is just not what is happening. The two programs can run concurrently. Girls can and are in both.? What it will come down, like anything else, is family priorities.
We make choices with our sons all the time. The fall is a particularly busy time in scouts so we do not sign them up for fall sports. It would be unfair to the teams they played on to go in knowing we would miss half the games. To other families, the sports may be the priority so in the fall we may not see their scout very much. However, it is the beauty of the program because it is a family activity whatever may be covered in missed den meetings they can easily work on together as a family.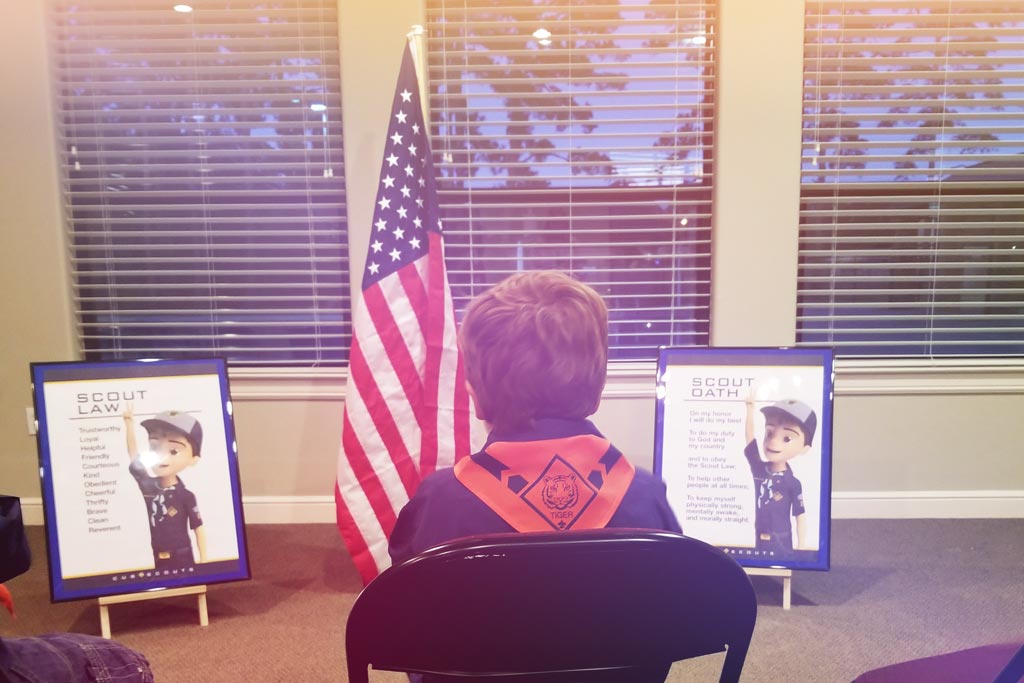 Here's What Ruffles My Panties
So, what's the big deal? It all sounds hunky dory. The big deal is the adults who treat our new girls as less. Who treat them like they do not belong and are doing something wrong.
We are a culture that tells girls that they can have it all. The sky is the limit. So, why when a new avenue for learning and opportunity is opened to them would someone have the audacity to make a little girl feel bad about a choice she and her family have made?
Boy Scouts has never just been boys. Well, maybe waaaaay back in the day when Robert Baden-Powell first got the inkling to get some boys together to learn some life skills, but as soon as that first boy's dad could not take him somewhere guess who got called up? Mom. And, surprise surprise she's a girl. From there the evolution of Boy Scouts began.
I have many girlfriends who camped with their brother's packs and troops as a child (my brothers weren't in Cub Scouts) and I am sure they were not the first.? Internationally, Scouting has been co-ed for years. Of the 167 countries within the World Organization of the Scout Movement, the United States and 13 others are the only countries that still had girls excluded from scouting.
And, frankly, I do not like being in the company of those who excluded girls: Bahrain, Barbados, Botswana, Kuwait, Lesotho, Liberia, Pakistan, Papau New Guinea, Saudi Arabia, Sudan, Swaziland, United Arab Emirates. For all the talk of Americans embracing hygge, I am not feeling the moment of conviviality with those who are hanging on to exclusion.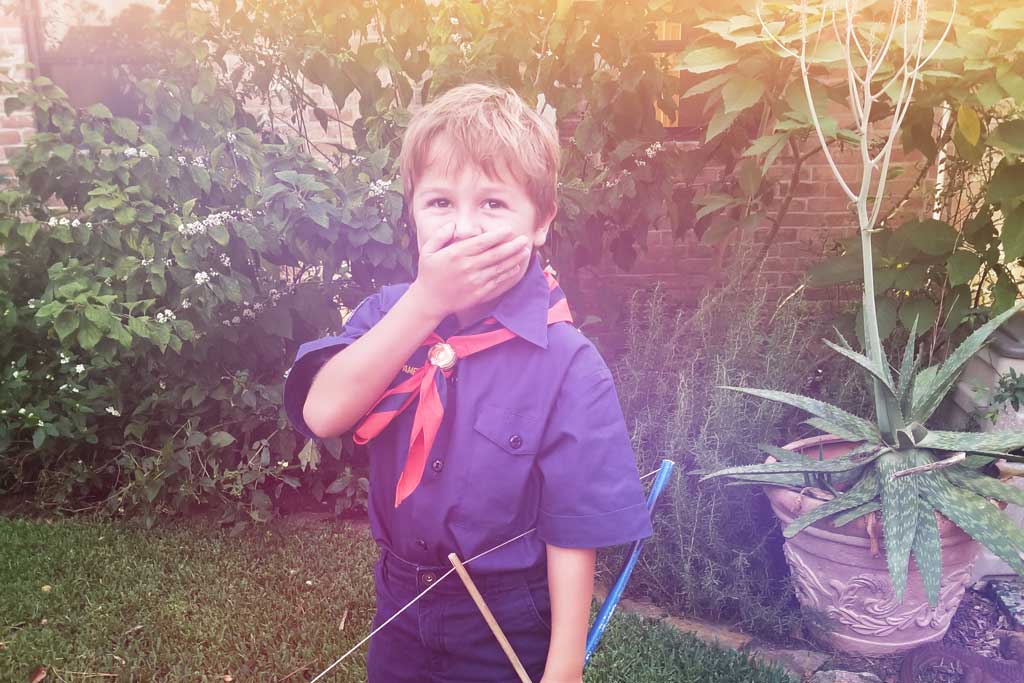 A True Story
Last weekend marked the beginning of Popcorn Show and Sells. Selling popcorn and coupon books are the two fundraisers that most cub scout packs participate in each year to raise funds for their packs. You will see our scouts out there for about a month and a half working towards personal goals and pack goals.
We are one of many packs who have embraced the inclusion of girls and this weekend we had our very first enthusiastic female scout, Keegan Grant, selling popcorn. Two things happened to her during her first shifts. The first she was completely unaware of. As she sold in her uniform in the blazing heat standing next to her younger brother, also a cub scout in uniform. A man walked past the display and "made the offhand comment …I'll only buy from the BOY Scouts. Little did he know that he was muttering to the children's mother.
The second Keegan took head-on. As she very sweetly (I can assure you of this because I know her and she is a doll) approached a woman exiting the store and gave her sales pitch. The woman responded, "No (I don't want any popcorn), because I am a Girl Scout Troop leader.
Keegan was nonplussed and matter-of-factly let her know, Actually I am a Girl Scout too! Some of the activities we do in Cub Scouts count towards Girl Scout badges! I have fun in both [organizations]!
This is not a rant on Girl Scouts because I truly do not believe this one woman's treatment of a young child is indicative of an organization dedicated to lifting up young women. What this is is a grave disappointment in the way an adult would treat a child. And, I am sure she is not alone in her sentiments.
As an adult, you can make your own choices on who to support and how you would like to spend your money. But, when you encounter this situation remember these boys and girls are part of a family that has made a choice as well. You do not have to agree with someone but there is no reason to disparage them.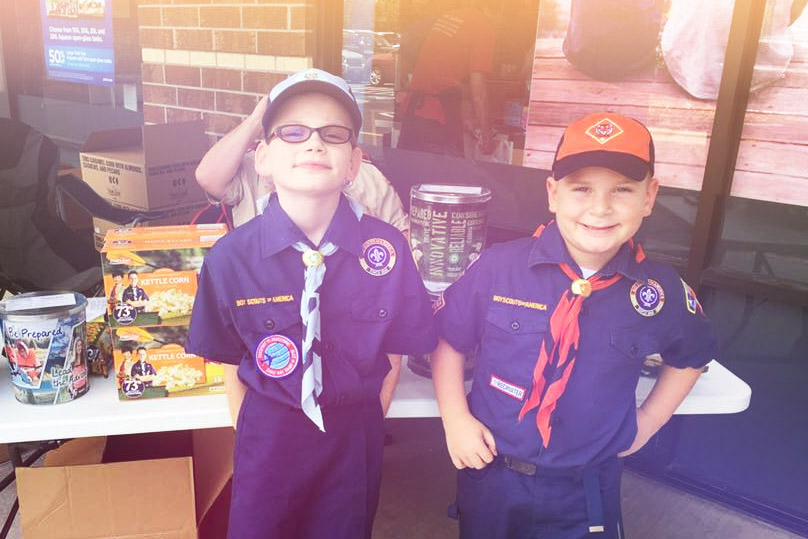 Do Your Best
If I have the money I will always buy a $4 box of cookies from any little girl who has the gumption to ring my doorbell and give her sales pitch. Both scouting organizations are dedicated to teaching children how to become responsible, respectful citizens and people. It is a big country there is enough for everyone.
At the end of the day take it back to the Golden Rule – do unto others as you would have them do unto you. Don't treat a child in a manner you would not want someone to treat your child if they were part of something they did not agree with. A simple "No, thank you" is courteous, friendly, & kind – and that is what we are teaching our scouts.