Favorite Garden Tools to Make Life Easier
Who's ready to clean up the garden! Me too! I am just itching to go crazy with the pruning shears. Now I need some time…and, of course, the right tools. Having an arsenal of great garden tools makes the work part of gardening much easier and more fun.
---
Great Garden Books for Houston
These books are great references to return to year after year for the Houston or Zone 9 garden. You can usually get a good deal on used copies, especially if you beat the spring rush!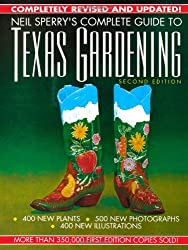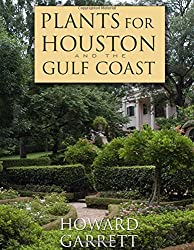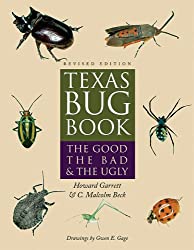 Neil Sperry's Complete Guide to Texas Gardening, by Neil Sperry
Plants for Houston and the Gulf Coast, by Howard Garrett
Texas Bug Book: The Good, the Bad, and the Ugly, by Howard Garrett
Garden Gloves
Garden gloves are important and very much a scenario of you get what you pay for. I have various types including the cheapy 3-pack. I tend to leave them everywhere so it's good to have spares, but for a full day's work, it's nice to have well-fitting gloves.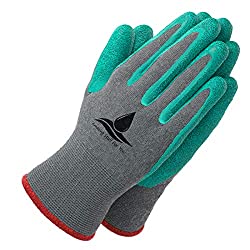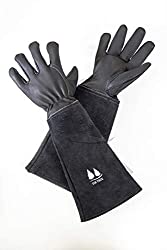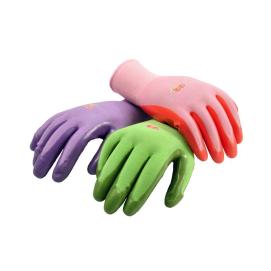 1. Unisex Garden Gloves (2-pack)
2. Unisex Leather Gauntlet-Sleeved Gardening Gloves (for roses or thorny bushes)
3. Cheap gardening gloves
Pruning Tools
Fiskars is a quality brand and the shears work well, last, and are reasonably priced. If you choose to cheap out here I guarantee you that you will be purchasing at least a second set before summer is over. The micro pruning snips linked below are certainly not necessary but are often half-off as part of the add-on program, so if you are buying other things you may want to grab them too.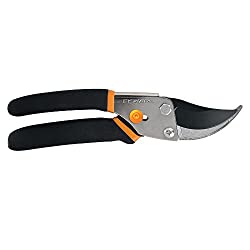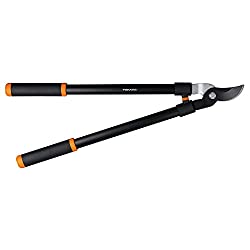 Weeding and Planting Tools
So, you need at least a spade and a trowel. A weeder will make your life easier. And, that stand up weeder, looks super cool – I don't have one but I will in two days!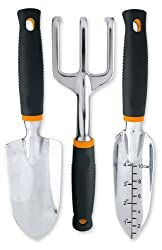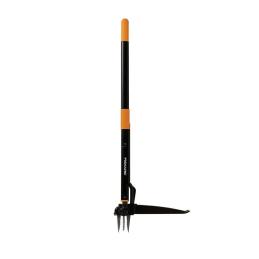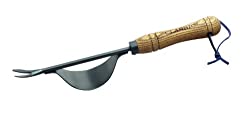 Garden Tools for Kids
Yes, it's a pooper scooper. Once they get tall enough it's a great garden job for younger children all the way up to teenagers! This set of tools is made of real wood and metal and not the flimsy kind. It's certainly not sturdy enough for heavy work but it is good enough that kids should be able to use them well and with a little care they will last. Lastly, watering. I don't know a single child who doesn't love a watering can (whether or not they actually water plants with it!).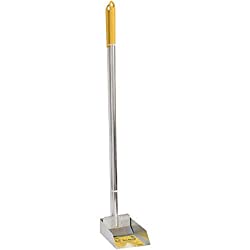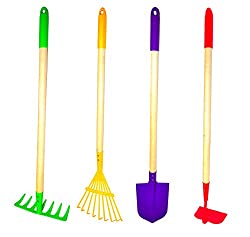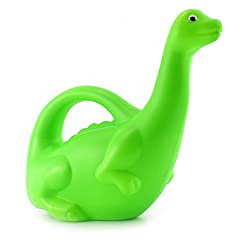 Helpful Things
There are always a few more things to make your gardening day a success.  A kneeler of some sort is a must-have. This one is handy because you can use it as a seat too – plus storage for tools. Huzzah! Also, I love being able to check my light and ph in seconds. That little gizmo is the best. And, sometimes you need a little support and so do your plants. Extra bamboo stakes and that handy garden velcro are awesome. I own and love all of these items!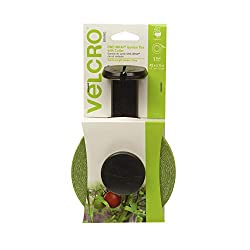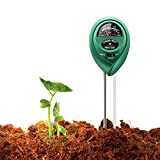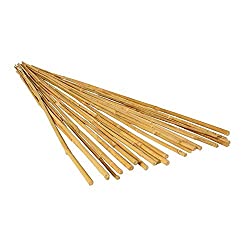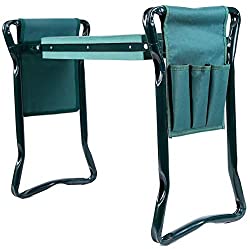 Now get outside and happy gardening!
---