Spooktacular Halloween-Themed Science Experiments for Little Ghouls!
Need something 'fall-y' to do with the kids? Try these easy and fun Halloween-themed science experiments from IDEA Lab Kids. They are sure to keep your little monsters engaged. 
Between the start of the school year and the holidays, it seems like time flies. Juggling work, your kids' schedules and all of their activities leaves very little time to plan fun projects, let alone projects that will teach your kids a thing or two about science.
Luckily, there are many fun and fuss-free Halloween-themed science experiments you can bring to the (kitchen) table to tickle your kids' fancy and their brains.
The best part? Your budding mad scientists won't even know they're learning just having a wicked good time.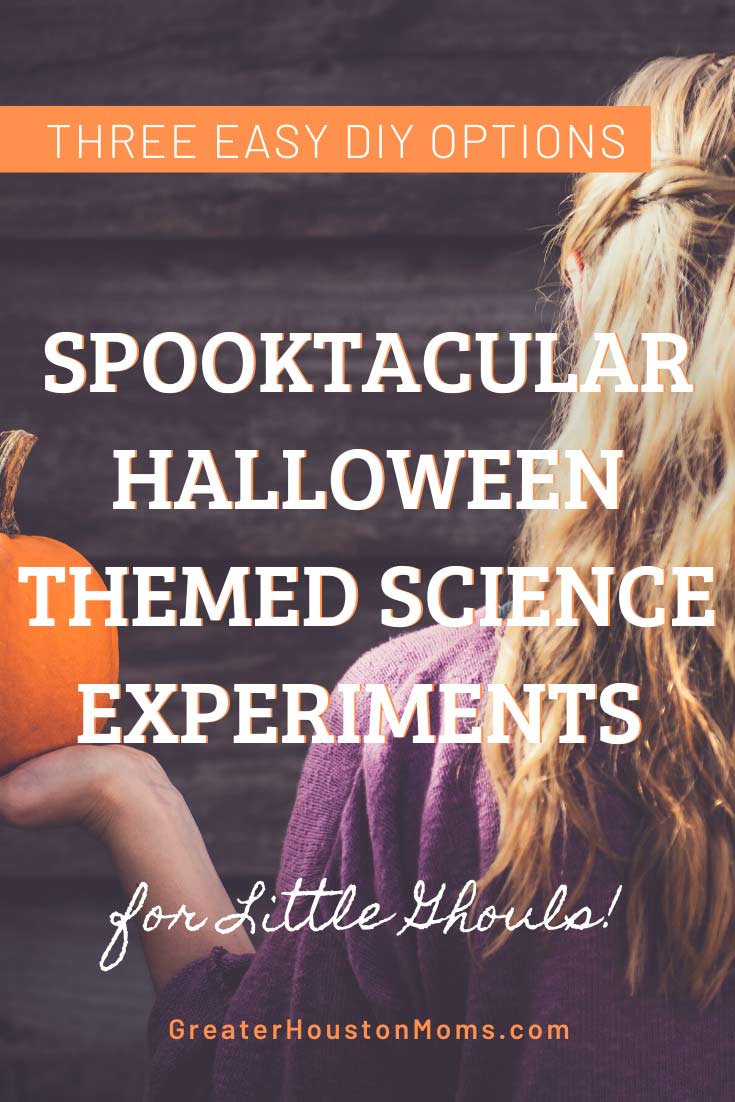 HALLOWEEN-THEMED SCIENCE EXPERIMENTS
Foaming Oozing Pumpkin
This experiment is as easy as it is fun and, you probably already have all the necessary supplies stored somewhere around the house!
Supplies:
Carved pumpkin
empty flask
one tablespoon dish soap
one tablespoon yeast
half cup of hydrogen peroxide
Food coloring (optional)
Directions:
Place the flask inside the carved out pumpkin. Add one-half cup of hydrogen peroxide to the flask. If you want to add color, add about 10 to 15 drops of food coloring. Add one tablespoon of dish soap and mix gently. In a separate cup, mix one tablespoon of baker's yeast with three tablespoons of warm water, gently mix and wait one minute.
When ready, add the yeast water into the flask that is inside the pumpkin. Soon, a chemical reaction will occur, causing the elements to turn into a foam that spurts out of the pumpkin like toothpaste squeezed out of its tube.
Enjoy the sensory fun in a frothy foam witch's brew!
Pumpkin Gooey Slime Guts
What I love about this experiment is that, not only is creating the green slime fun, it also teaches your kids (and maybe yourself, too) about polymers and the foundation of different molecules.
Supplies:
Small pumpkin
green food coloring
one-ounce glue
one-fourth cup Borax [Sodium Tetraborate]
water
two bowls
Dry ice (handled by an adult) – optional
Directions:
First, make the gooey green slime guts. In one bowl, mix glue and water.
Add the green food coloring into the mixture, stirring well.
Then, add Borax to the mixture. Stir the mixture thoroughly. The slime will begin to form almost immediately.
As the slime begins to come together, dig in and knead it with your hands until it gets less sticky. Slightly messy, but necessary!
Carve out the insides of a small pumpkin and fill with the "gooey green slime guts".
Optional Step (parents only): Incorporate a piece of dry ice to make the pumpkin guts gurgle. Talk about a ghoulish good time!
Polymers are formed when molecules stick together and from long-connected chains. So, what makes the slime gooey is a mixture of two things––the glue contains an ingredient called polyvinyl acetate, a liquid polymer; and when mixed with borax, the glue links the liquid polymers (polyvinyl acetate) together, creating one larger, more flexible polymer. An IDEA Labs expert can teach kids and parents the ins and outs of polymers and slime.
Store the slime in the fridge to avoid growing mold. (Spooky, yes. But fun, no.)
All Hallows Eve Melting Hands
This experiment is as good as a treasure hunt! Seeing the Halloween goodies inside gets kids really excited to participate.
Supplies:
Water
rubber bands (as many as the number of hands you wish to make)
10 to 15 drops of food coloring and/ or glitter
Halloween items (spiders, eyeballs, other plastic treasures)
Directions:
Choose your Halloween trinkets and add them and a few drops of food coloring into the disposable glove.
Fill the glove with water, but leave enough space to tie the end off with a rubber band.
Make as many or as few as you want and place them on a tray. Place the tray in the freezer and let it sit overnight.
Once the hands are frozen, place them in a large container to help control any mess. Peel off the rubber glove. Boo! You now have some spooky All-Hallows-Eve hands to experiment with.
Set out a bowl of warm water and "tools" for melting the ice. A meat baster or an eyedropper will do the trick. As each hand melts, the treasures will begin to reveal themselves.
From this experiment, kids can learn all about the freezing and melting point of water—namely, that as it's the SAME! Water freezes at 32 degrees Fahrenheit, but it ALSO melts at the same temperature. Freezing occurs when heat is removed from the water, forming ice. Then, in order to melt the ice, you have to add heat back into the water, raising the temperature.
Science-focused and festive fun? Now that's wicked cool.
IDEA Labs Kids is a STEAM-based learning center that creates unique educational opportunities for kids, integrating principles from science, technology, engineering, art and math (STEAM), designed to inspire and engage children ages 4 to 14.

To learn more about IDEA Labs Kids, visit our website.