How to Choose an Electronic Paper Cutting Machine
In case you, like me, are coveting an electronic paper cutting machine but are a bit overwhelmed with the prospect of shelling out big money (particularly for something you have never personally laid hands on) here is my handy-dandy chart.
It's a showdown: Cricut vs. Silhouette vs. eCLIPS*.
Sure, there are a few other brands but these are the big boys. I hope this helps your electronic paper cutting machine shopping! I'm going get cutting with the Silhouette Cameo…as soon as it goes on sale again!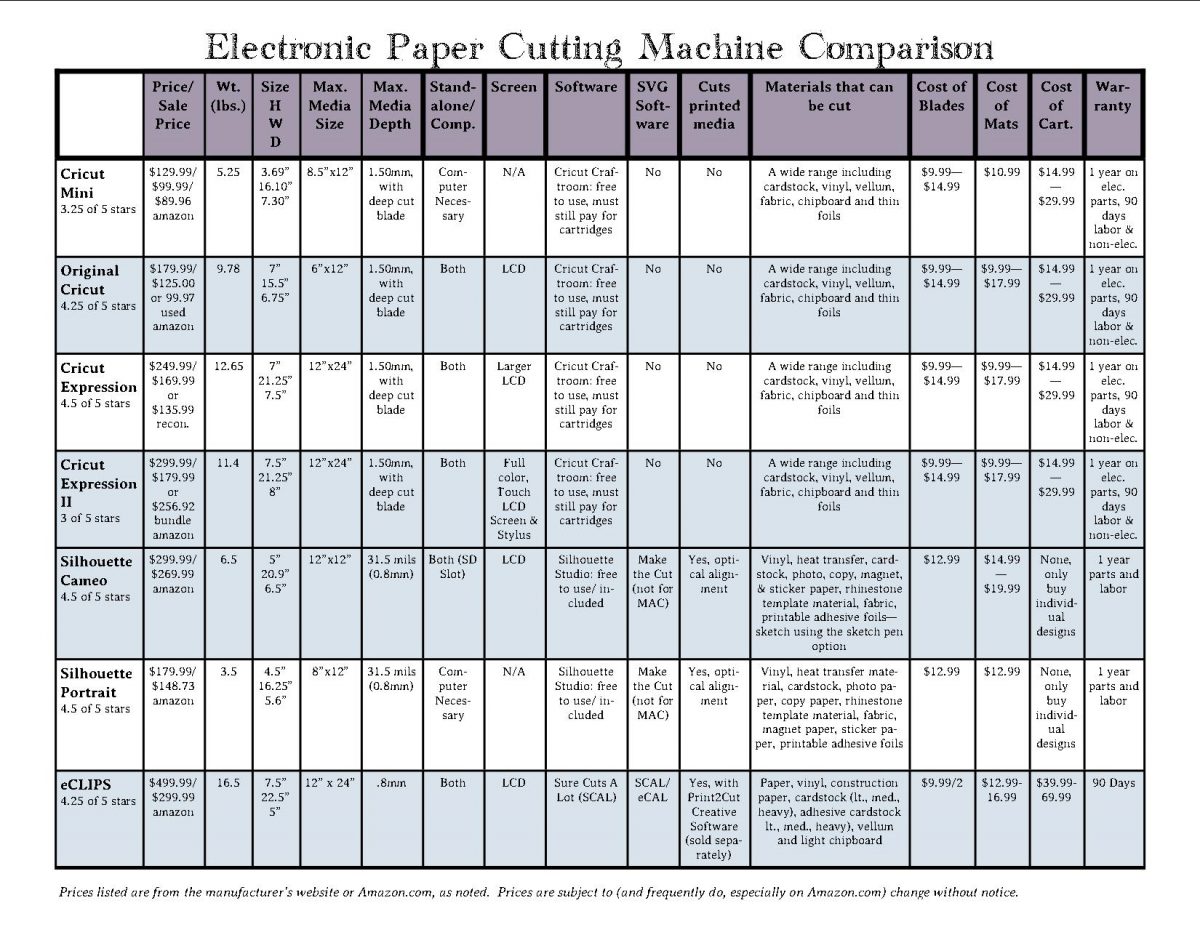 *Update: While I love the Sizzix company the eCLIPS did not make it the showdown for market supremacy. Silhouette and Cricut both make very nice and reliable electronic paper cutting machines.
All that being said, Sizzix does still manufacture the Big Shot & Big Shot Plus manual Die Cutting and Embossing machines. I do have the Big Shot and it is a nice accompaniment for simpler projects. It is particularly reliable and for the types of item it makes and worth consideration. I would love to have the Industrial one for making larger custom boxes and bags!
Which one do you want?