Houston Athletics for Kids
Houston athletics for kids can be overwhelming. The choices are many. We know that involving kids in athletics is empowering. It teaches teamwork, perseverance, and how to reach a goal. But, one league is not necessarily fits-all. If you are ready to find your child's fit check out our many options below in our comprehensive directory.
Do you have a great option that we should include? Please, let us know! Feel free to comment below or shoot us an email. Programs are constantly updating and changing and we want to know about the ones you love. From the mainstream to obscure Houston has a lot of options and the best way to keep it that way is to support your local organizations.
Houston Athletics for Kids
Aquatics
Baseball
Basketball
Cheer
Crossfit & Training
Dance
Fencing
Football
Gymnastics & Cheer
Lacrosse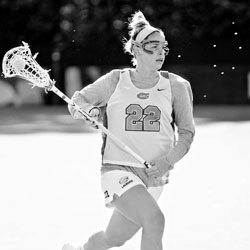 Houston Youth Lacrosse
At HYLAX our goals are simple: Safety, Fun, and Competition.

We are a welcoming club open to boys and girls ranging in age from 1st grade through middle school and covering playing skills from beginner to more experienced.
Martial Arts
Day & Time Weekdays 5:15pm & 6pm Description Brazilian Jui Jitsu classes for kids ages 3 and up. Location(s) Address…
Parkour/ Ninja Warrior Training
Day & Time Tuesday-Friday 11am, 12pm, 1pm, 4:30pm, & 5:30pm | Saturdays 10:30am Description We have class times for every kid! We…
Availability Daily; General admission $12-20 (2 adults free)  Description Majestkids Playland is a Houston indoor playground (with a cafe!) and…
Rock Climbing
Rowing
Soccer
Tennis
Track & Field
Volleyball