Hidden Houston: Mary Ann Francklow Park
Mary Ann Francklow Park
Mary Ann Francklow Park is a park located just off Briarforest and Beltway 8 nestled in a little residential nook that is easy to miss.  It is not hidden in a manner that you can't find it – it is clearly marked and easy to find.  But, it is not the most obvious park and people may pass it over for larger ones in the area.  However, at its heart, there is a little hidden area.
The park is a small wooded lot with about a half mile loop.  You can easily take a leisurely stroll and lap the park in about ten minutes.  It is well loved by dog owners so if you want to see some puppies this is the place to go! (All the ones we saw were very responsibly carrying little bags too.)
There is a small parking lot. If for some reason it was crowded street parking is available, but many of Mary Ann Francklow Park's frequent guests walk over from the nearby neighborhood or apartments.
Just off the parking lot is a water fountain but know there are no bathroom facilities or playgrounds.  However, my kids really enjoyed the park as a nice quick stop to stretch the legs and do a little nature exploring.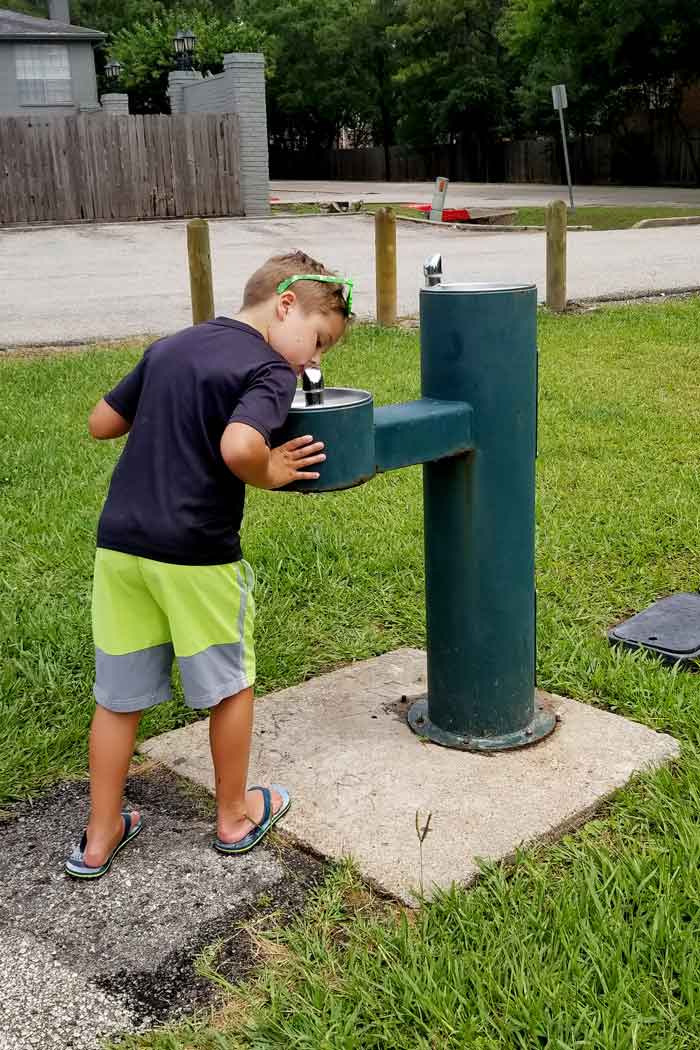 Take a Stroll
First, thing we walked the loop.  As you wander the perimeter you see some little hints of activity in the center of the park.  The birds are quite active. And, if you sat still long enough, I imagine you would see some other creatures enjoying their little pocket of nature.
Through the trees in several places, you will see gazebos and benches nestled among the trees.  This is where the hidden part comes from.  There are no paths to access these locations.  You will have to step off the paved road if you want to get to the heart of the park and enjoy the quietest places.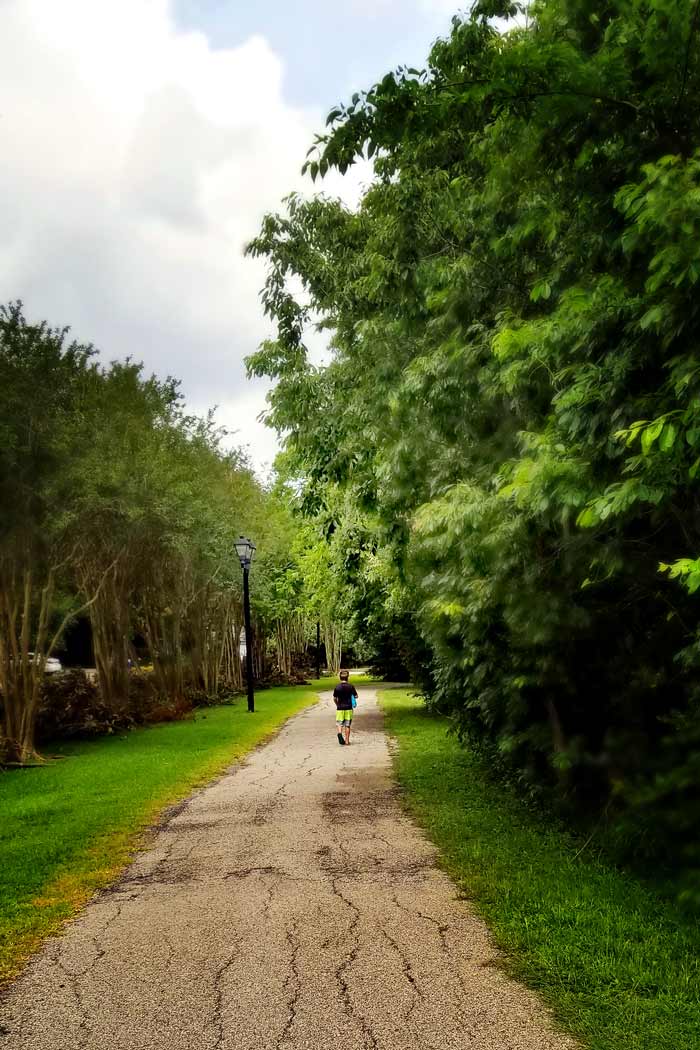 Venture to the Center
Walking the loop was enough to get my kids really excited about how to get to those places.  We were there after some rain and the paved portions are fine but the central area is lower and soggy.  If you venture out in similar conditions prepare for mud.
There were a few places, if you watch the grading of the ground, to pick through and make it to the gazebo – the kids did not care at all!
All in all, you probably will not spend a great deal of time here but if you need a quick park stop and do not want to have to deal with bigger parks or dragging kids away from the playground Mary Ann Francklow Park is a great option.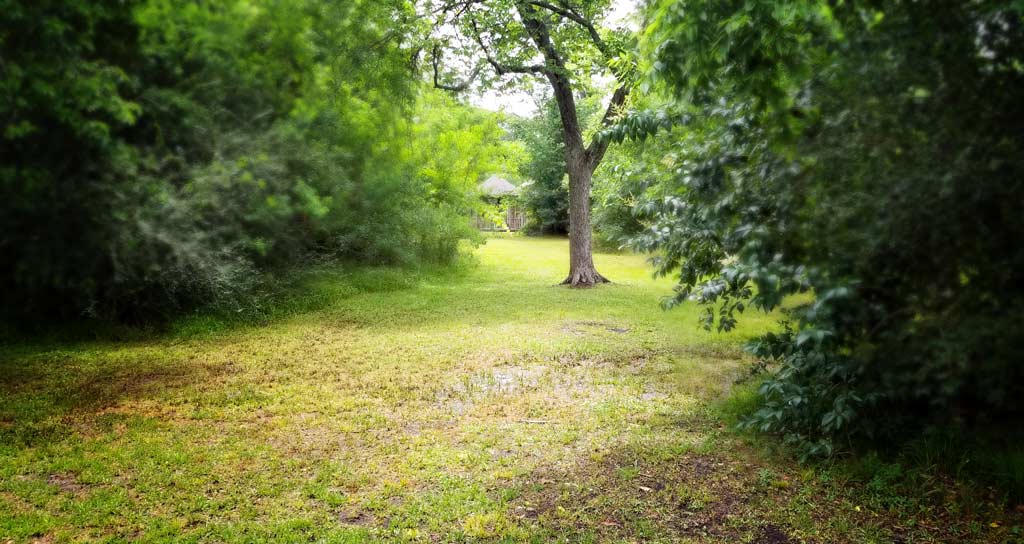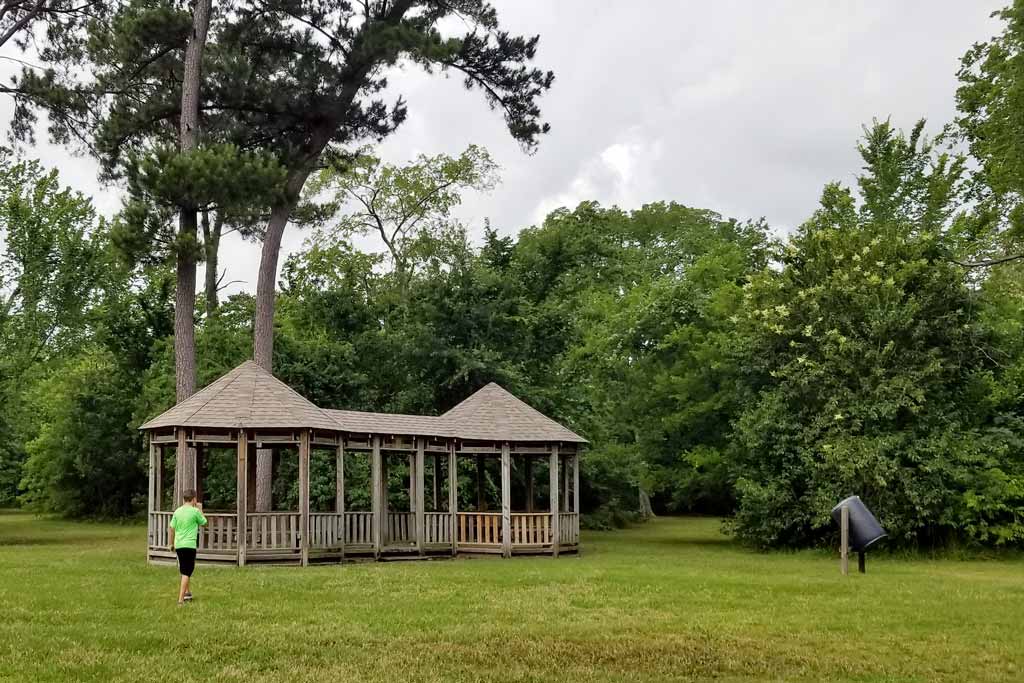 ---
Location
The physical address is: 1300 Seagler Rd, Houston, TX 77042
Know Before You Go
There are no restrooms available.
Go off the paved path!