Have you met Dr. Baby?  He's great.  Everyone wants to see him.  There's a waiting list a mile long.  It's because he's the best.
He likes to dance.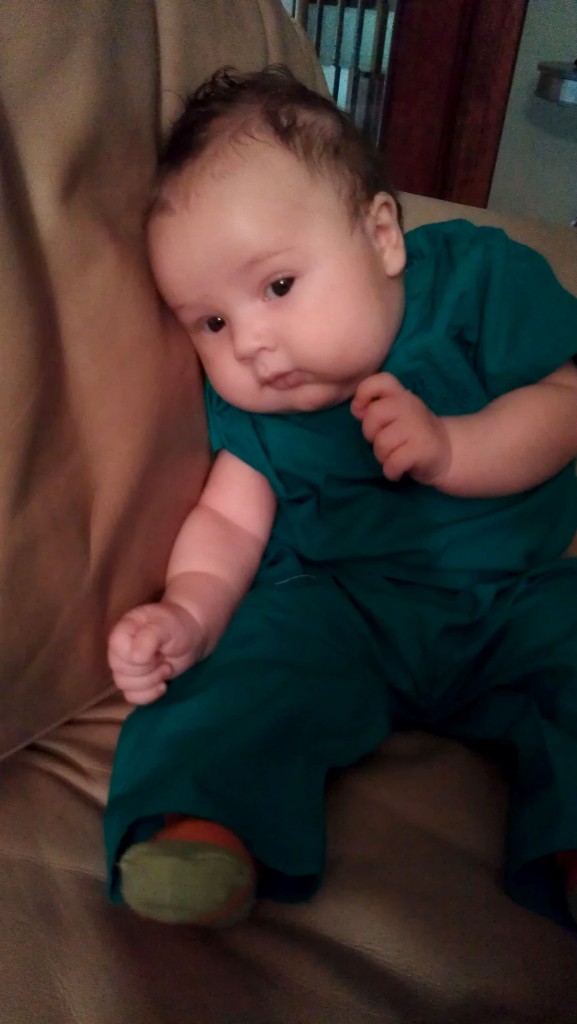 He likes to nap.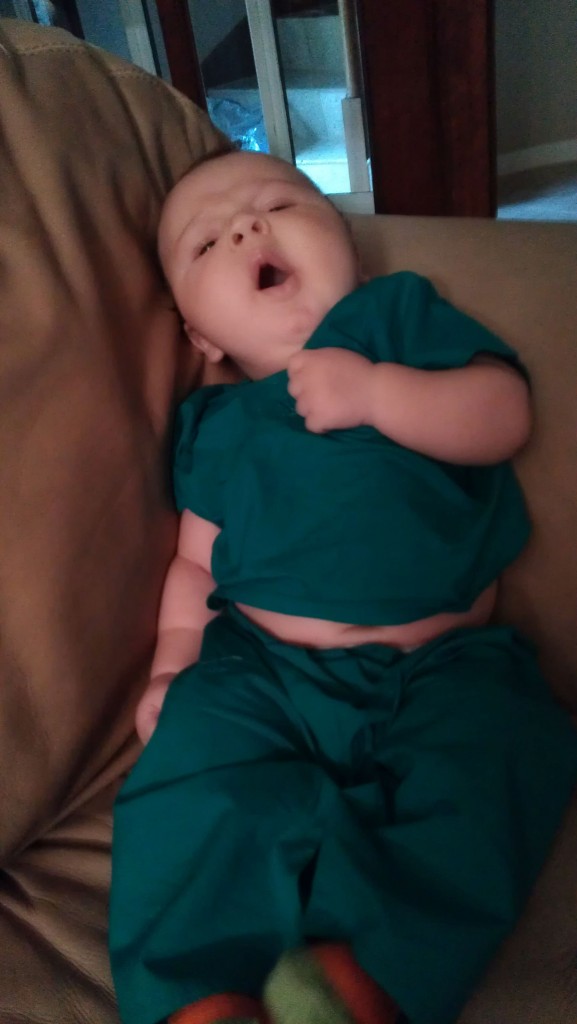 He really listens, concentrates, and reflects on what's in his pants on your problem.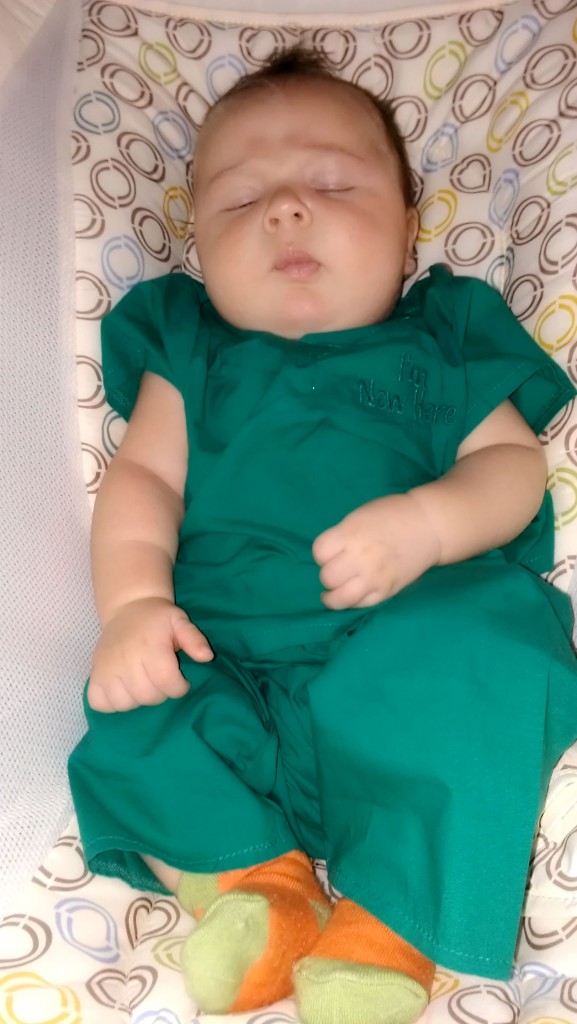 But, what they really love is how sweet he is – he'll even let you push aside those rolls and kiss his little neck.