Candytopia! Your Complete Guide
We were gifted passes to experience Candytopia to share our honest experience you! All content, opinions, and reviews are our own.
WHAT TO EXPECT
Candy! Candy! Candy! If you ever wanted to go to Willy Wonka's Factory, Candytopia is probably the closest you will ever get!
Every room has amazing detail and candy creations. In several rooms there are High-Definition cameras at angles you will not be able to get. So make sure you sign-up for a Sugar Rush QR code to scan and the various stations. A few were broken when we went so you may want to bring your camera too!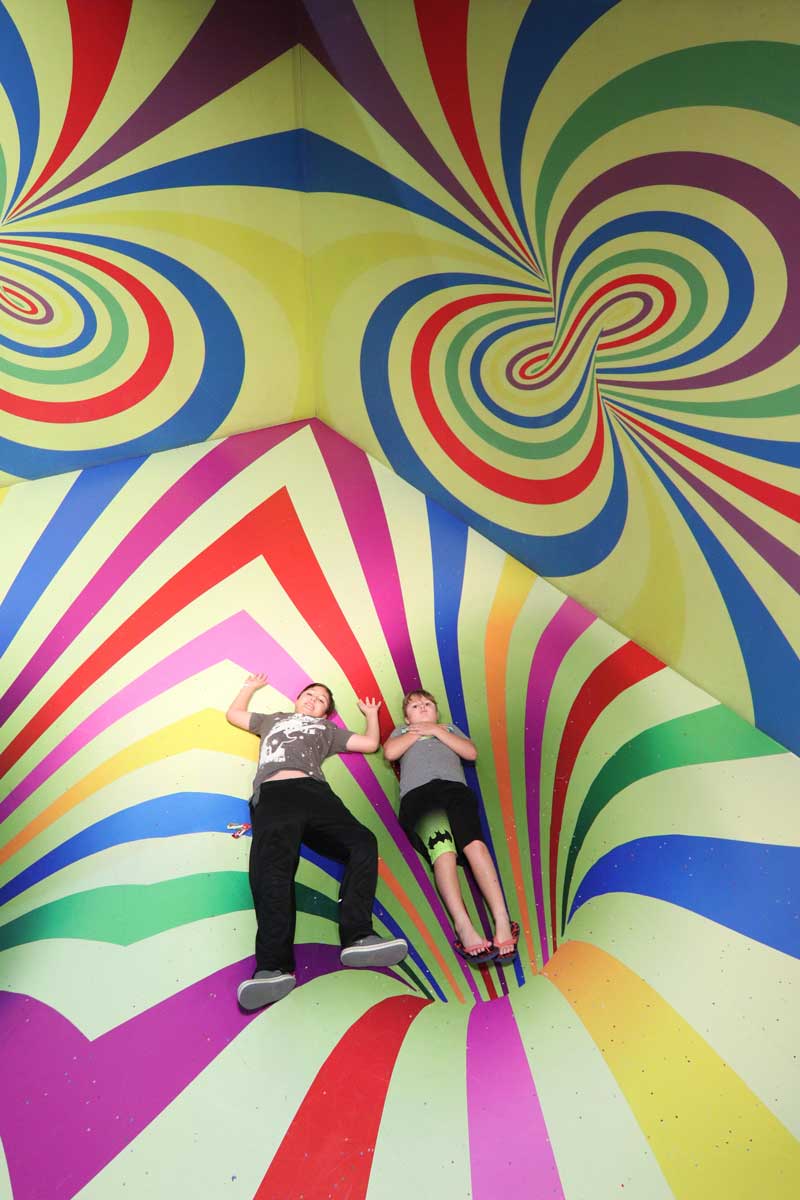 But, first, you need to get in.
You do not need a golden ticket but you will need a ticket. Tickets run $20 for kids 4-12 and $28 for 13 and up. Children 3 and under are free!
You can use a stroller throughout but there is one room that you enter through and inflated hallway – like the walls are made out of a bounce house. If you have a stroller you can push through but you may want a friend to help out. There is probably a way around this if you think you will have trouble – just ask.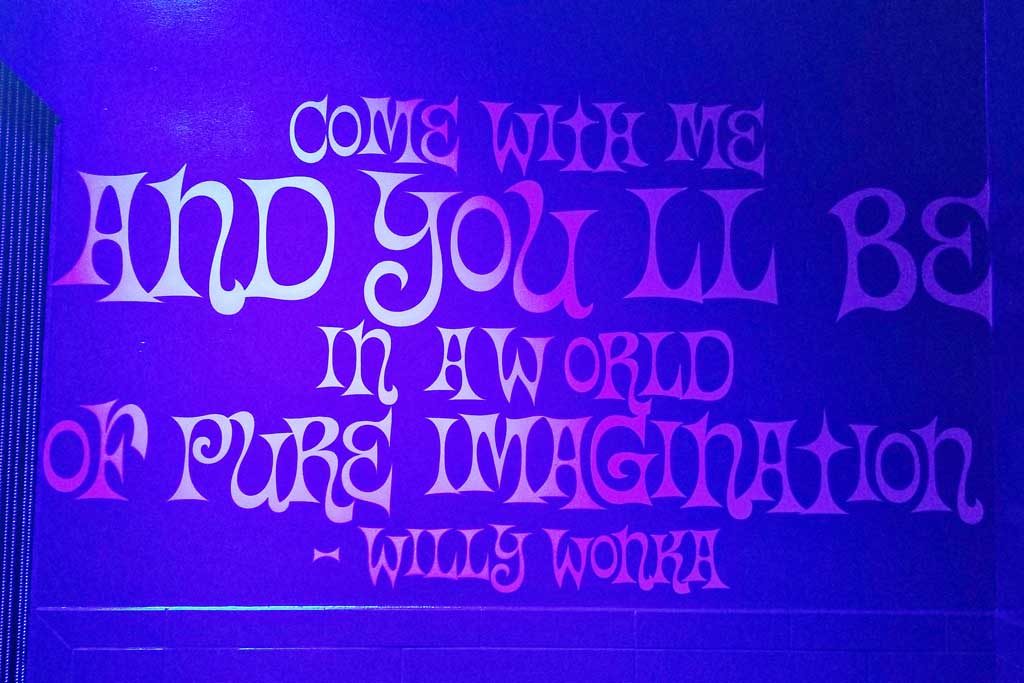 When you purchase your tickets you will choose a time. Entrances are staged and limited to help with overcrowding and keep up a nice flow.
Expect to spend about an hour going through fourteen beautifully themed and crafted rooms…and there is candy in every room!
The staff is really excited to be there and enhance your experience by engaging with the little ones and playing games.
WHAT YOU CAN FIND
Candytopia is room after room of candy creations, candy, and fun! In the first chamber, you will be greeted by some candy-minions. They will give you the lay of the land, a short orientation, and engage the group in some games. Then you are released to the second chamber. This room is also a guided experience but after the doors open your tour is self-paced.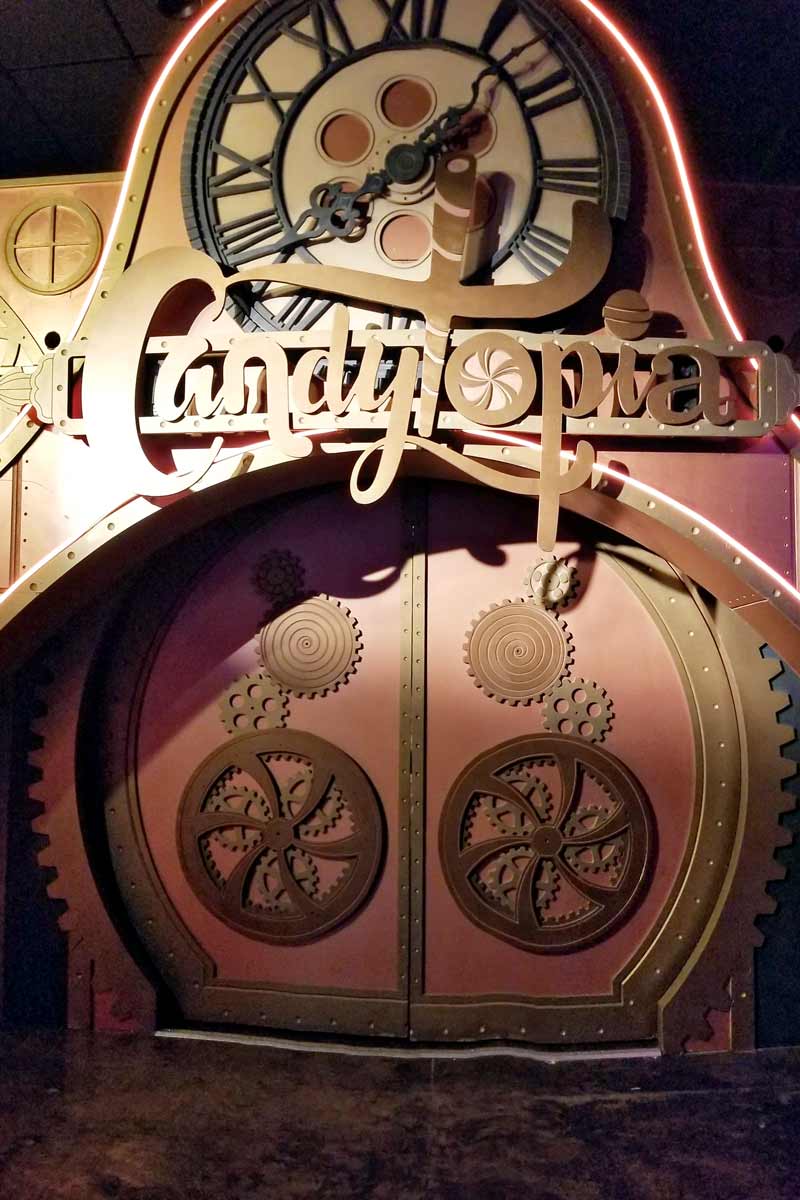 There is an art gallery room where two and three-dimensional works of art have been recreated and constructed from candy. The creations have a hard shellac type coating so you can touch them.
In another room, you will be going under the sea!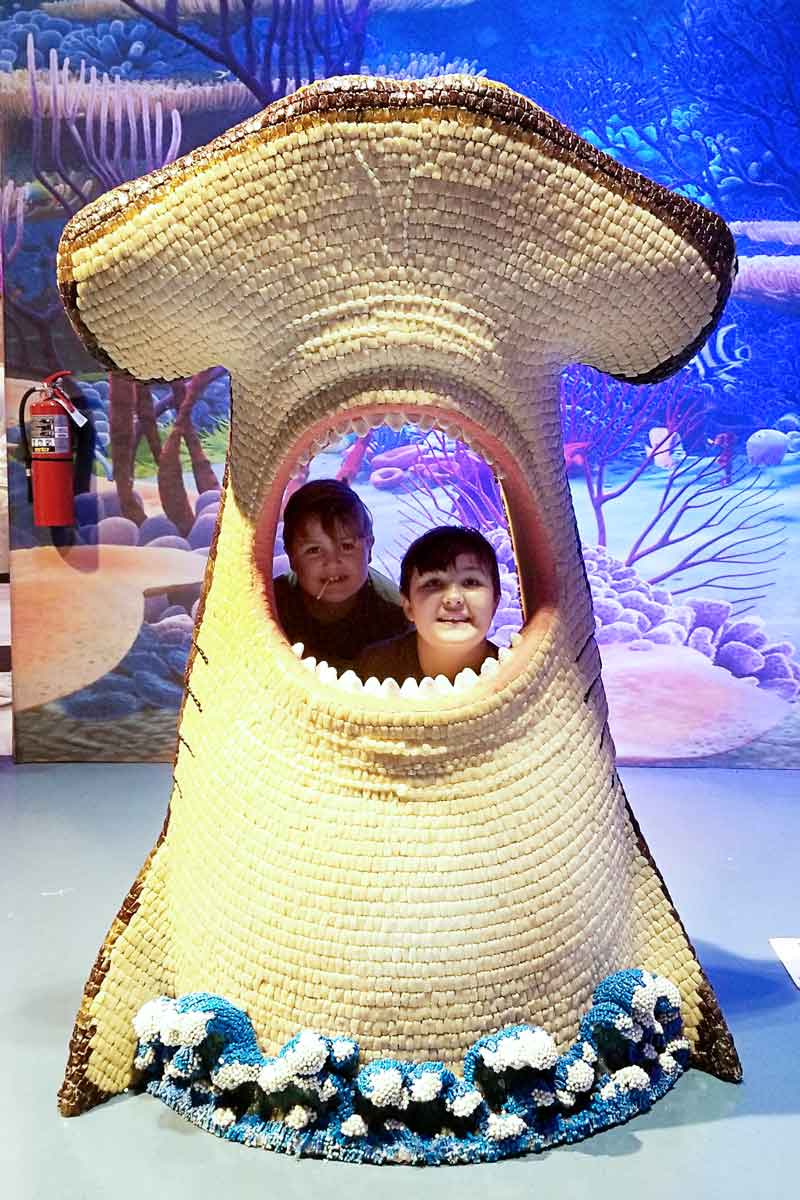 In one very colorful room, you are pelted with confetti. There is no escaping it. It will get in your shirt, in your shoes, in your bags. Confetti will fall off of you for days. Candytopia very conscientiously provides a walk-in blower and some handheld blowers – like a human reverse-vacuum station. You can knock most of it off, but if you have long hair I highly suggest packing a comb or brush. It will get a little crazy on your head.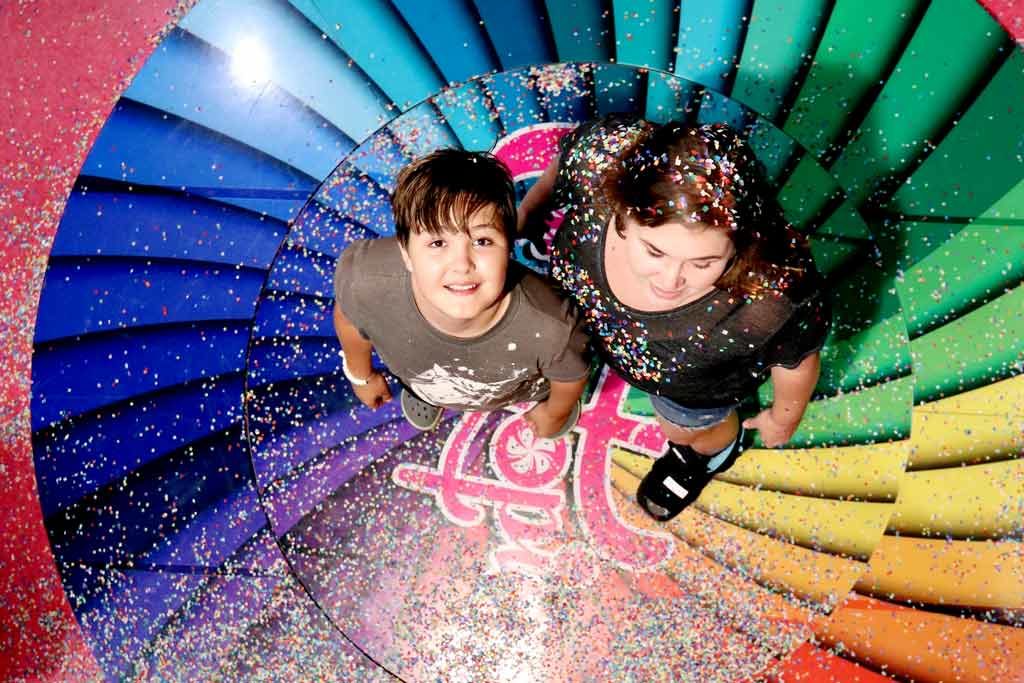 The room with the giant balls is a load of fun and a great place to kill time if there is a long line to the marshmallow pit. Which is in the next room.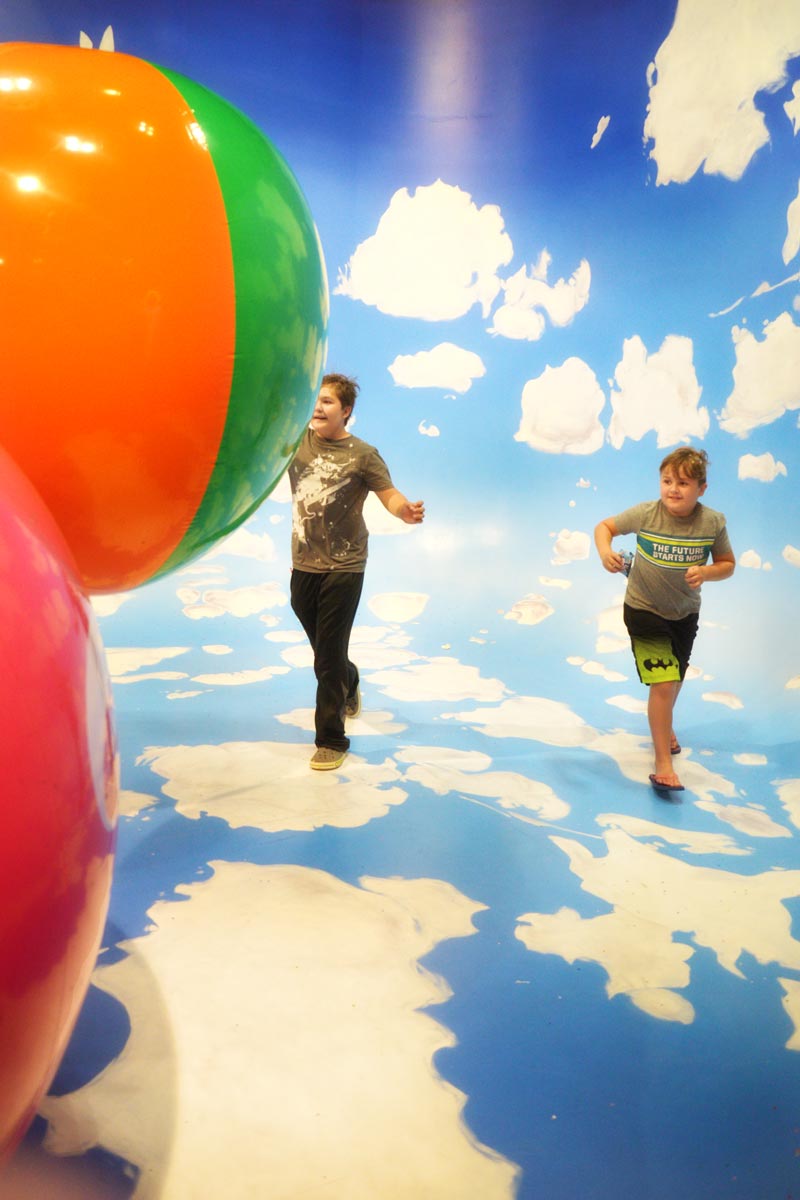 Then you move to the last room. The marshmallow pit! There is no time limit in Candytopia but you can only move in one direction. So, no going back to a room you have already visited. The marshmallow pit is staged so that there are not too many people in it at once. You may have to wait a few minutes for your turn but it is too much fun!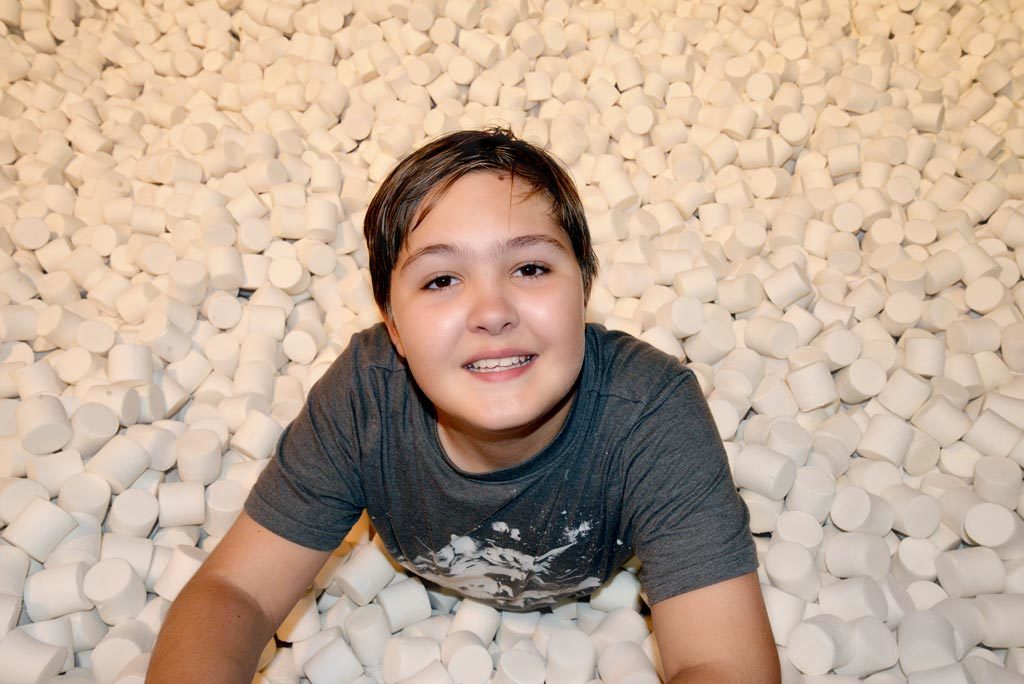 CANDYTOPIA HOURS
Candytopia has a limited run. Here in Houston, it will generally be open daily (except Tuesday) from 10 a.m. to 9:00 p.m.
It's run ends on Sunday, July 31st, 2022!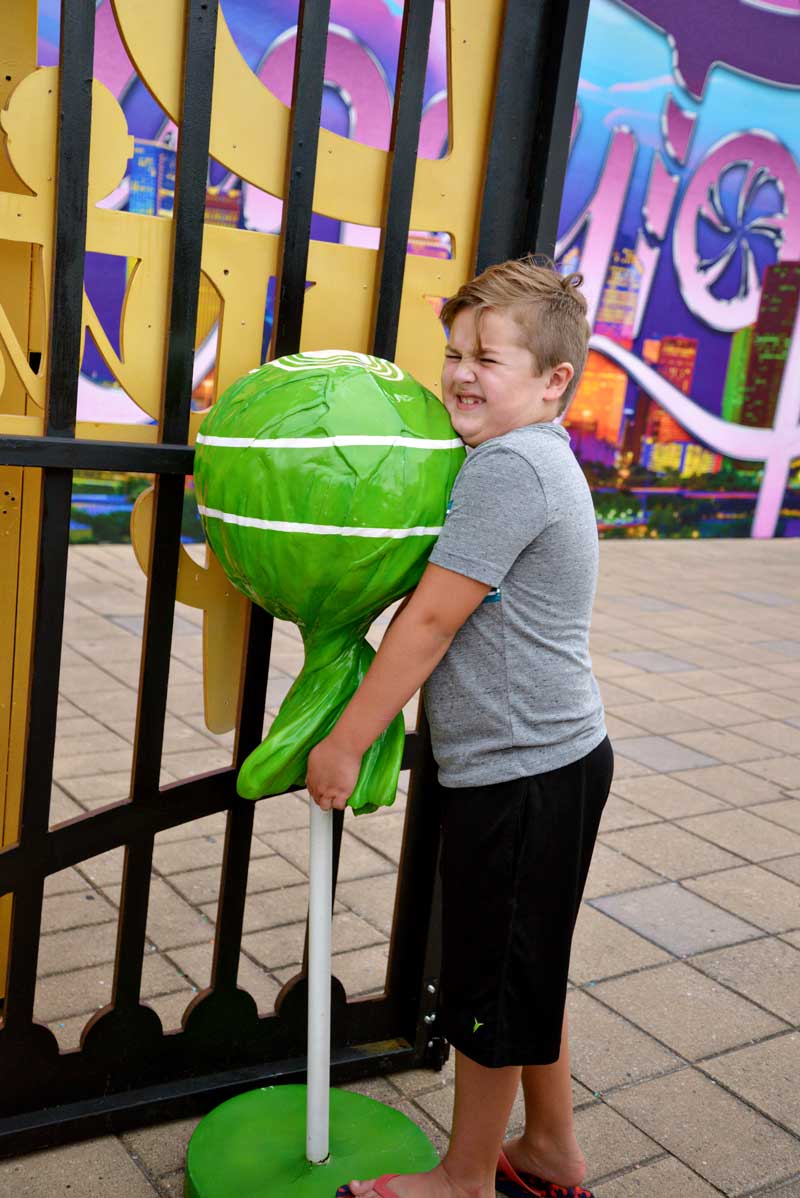 GETTING THERE
Candytopia has a great easy to find location in CITYCENTRE.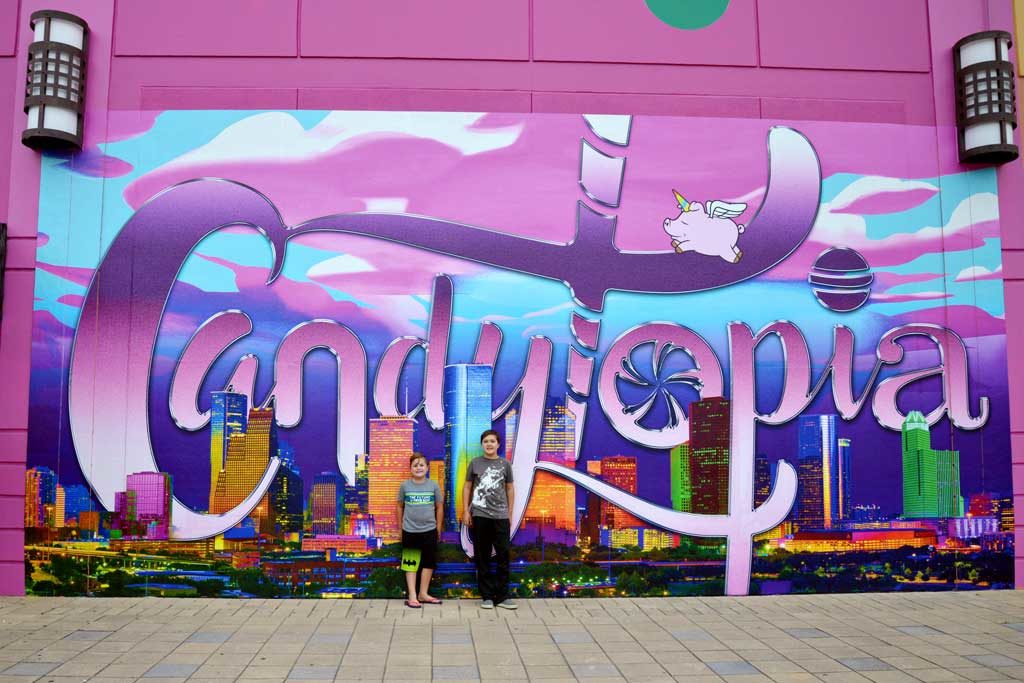 822 Town and Country Blvd Suite 102, Houston, TX 77024