Orange Amaretto Cranberry Sauce
This cranberry sauce from The Farm Girl Gabs is perfection. It's easy (prep time is five minutes, cook time is 20 minutes) and delicious.  It's sweet and tart and great warm or at room temperature.  And, it can be made up to a week in advance.
Growing up, I thought I didn't like cranberry sauce.  It turns out, I was turned off by the red stuff that wobbled in the shape of the can it slid out of.  Real cranberry sauce is simple and delicious – and fun to make. I love when the cranberries start bursting! Seriously, my sense of accomplishment in that moment is outstanding!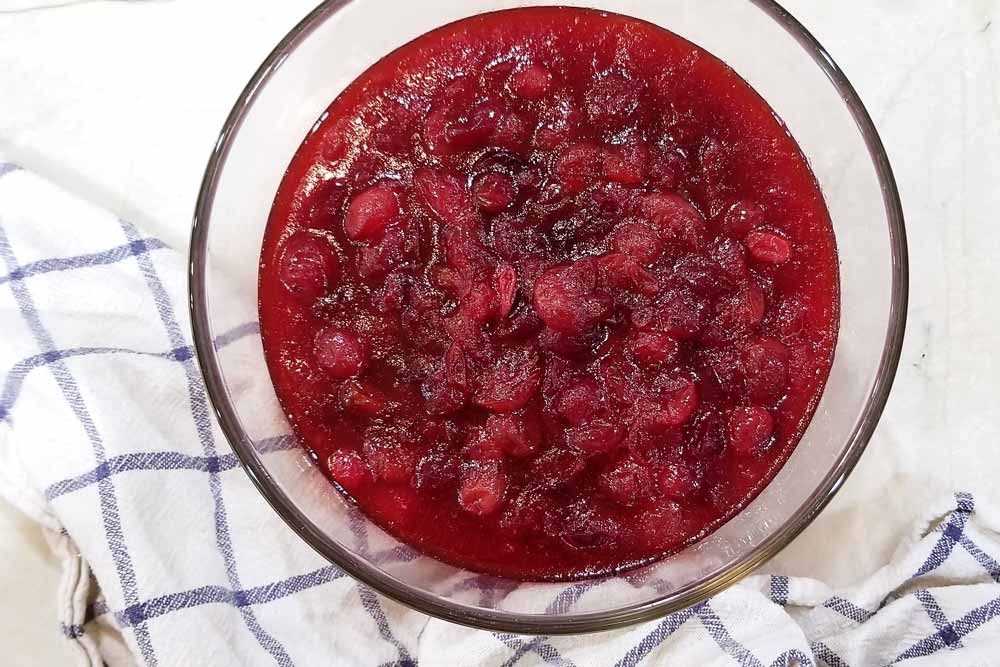 ---
Orange Amaretto Cranberry Sauce
Ingredients
1½ pounds fresh cranberries
1½ cups sugar
2/3 cup fresh orange juice
3 tablespoons Amaretto liqueur
2 tablespoons orange zest (1-2 oranges, depending on size)
1/4 cup water
Recipe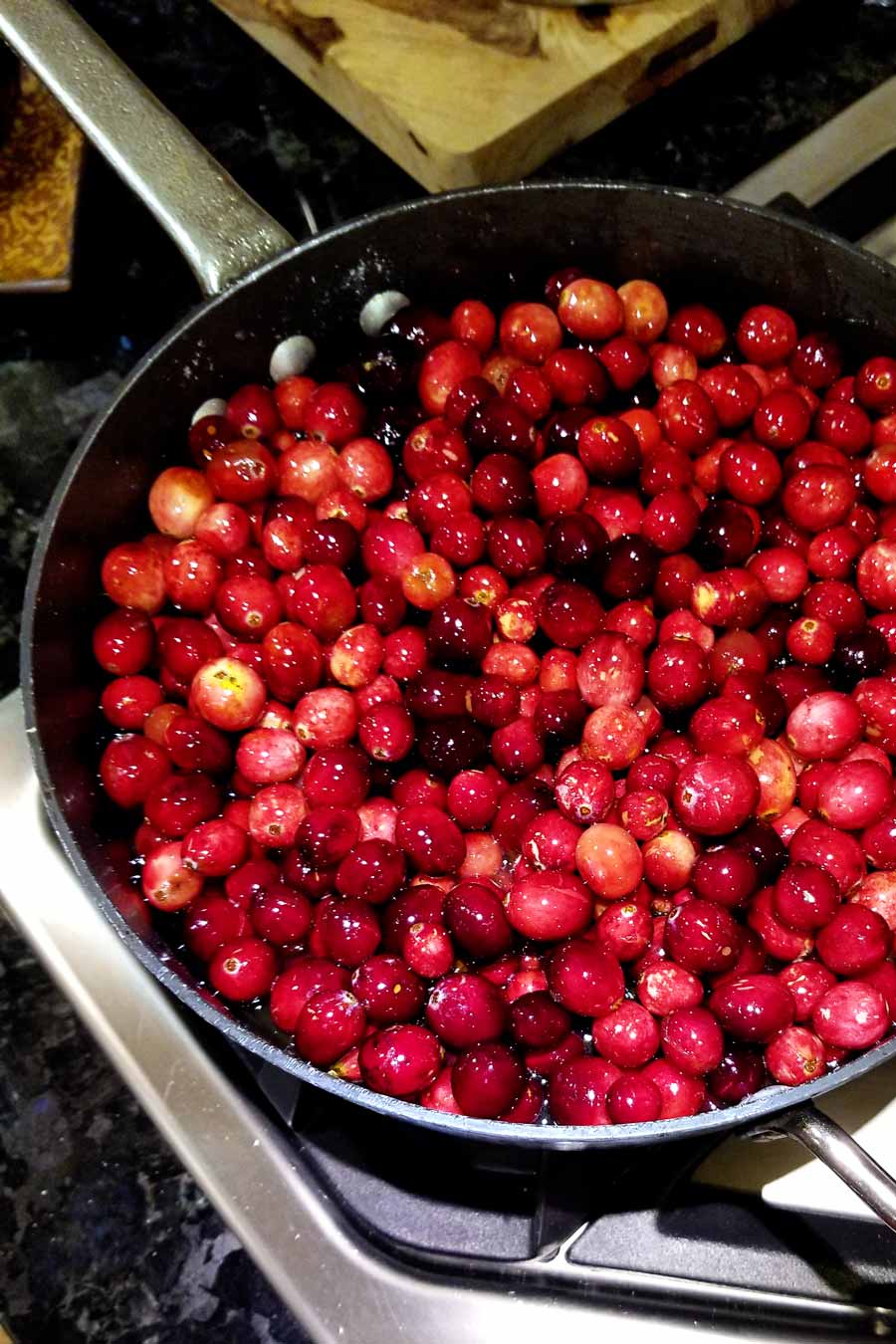 Rinse and drain the cranberries.  Put them in a large pot (the pot should be twice as high as they are). Stir in the sugar, orange juice, orange zest, and water.  Over medium heat, bring to a boil for 3-4 minutes. You should see many burst cranberries by now.  You do not have to stir constantly but be mindful in case your heat gets too high it can boil over (this may or may not have happened to me…foodie fail).
Reduce the heat and bring the sauce to a simmer. Stir in the amaretto and simmer for 20 minutes. It should be thick but not runny.  Remove from heat allow to cool before refrigerating.  The sauce will continue to thicken as it cools.  Store in a glass container for easier reheating and to preserve the flavor.  Can be made up to seven days in advance.
Enjoy!