FREE Elementary Chemistry Curriculum – 37 Easy Lessons
Chemistry is the suggested science for third grade in the Classical cycle. As another year begins on our homeschooling journey we hit this milestone. Like years before, my process begins by rereading The Well-Trained Mind, by Susan Wise Bauer. It is basically the classical home education Bible. Seriously, I love it. It is the best.
The Well-Trained Mind while an amazing guide is definitely more ambitious than I could ever endeavor to follow faithfully. Fortunately, the author recognizes this as well. She emphasizes it is a guide but encourage families to follow their own path. For instance, the third-grade chemistry recommendations are to spend 2-3 hours per week, including two experiments, for 30 weeks. Typically, this is a bit long for us.
Depending on the experiment occasionally we spend that much time on science. However, that is not normal in our homeschool. Usually we alot one day per week to science. Science, History, and Art are the things we generally do not do every day.
In an effort to simplify and streamline our Chemistry curriculum I turned to another one of my other favorite sources Easy Peasy All-In-One Homeschool. She is also awesome. Unfortunately her Chemistry course is all wrapped up with Physics and it is more of an everyday affair. So, I pulled it a part and stripped out the chemistry curriculum then tweaked it a bit so that would suit a once or twice per week process.
And, seeing as I like to share, here it is!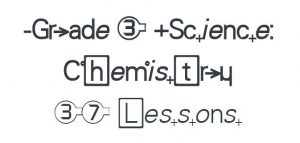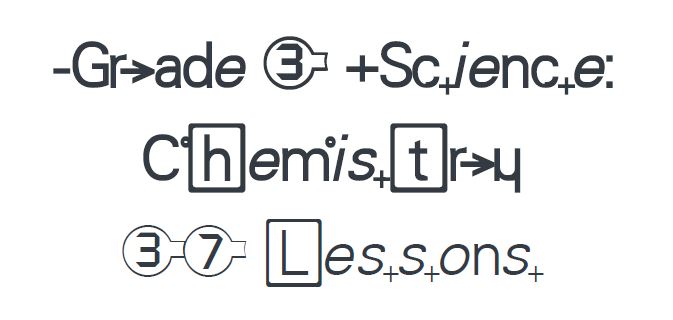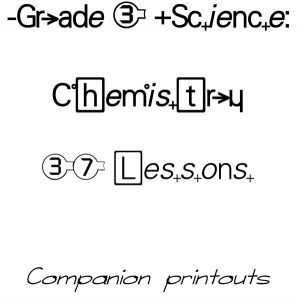 ---
Note: This is strictly for personal use. All sources have been noted and linked, but a lot of it is just good old fashioned general science knowledge.
These are also available in the files section of the Greater Houston Moms Homeschool Facebook Group – come join us!